The Real Reason AOC Endorsed Bernie Sanders At The DNC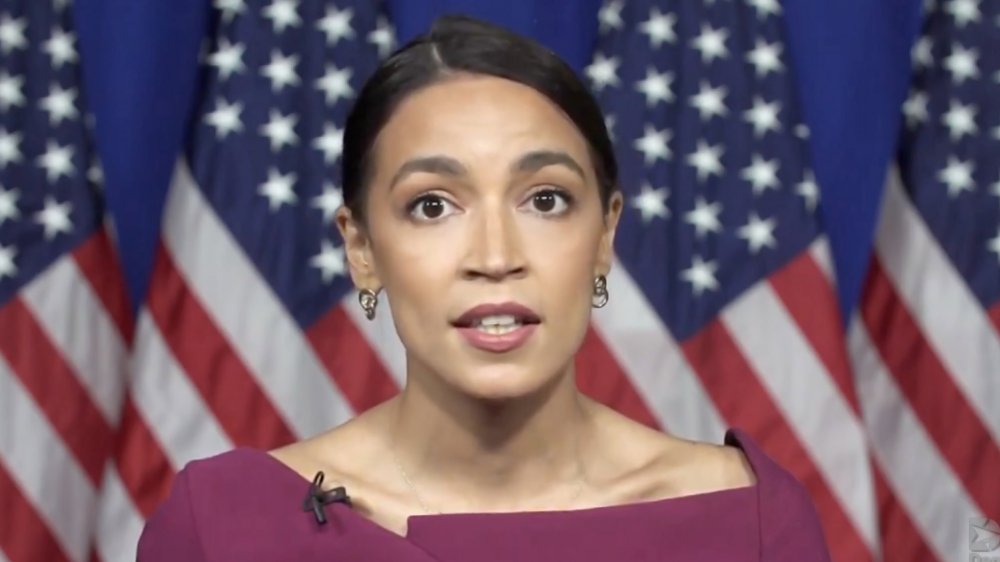 Handout/Getty Images
Night 2 of the 2020 Democratic National Convention, which took place on Aug. 18, was filled with some much-talked-about moments — from a powerful speech from universal healthcare activist and ALS patient Ady Barkan to Dr. Jill Biden's missive in her former, now empty, classroom. But for many, it was U.S. representative Alexandria Ocasio-Cortez's endorsement of Bernie Sanders — instead of Joe Biden, who was officially nominated as the presidential candidate for the Democratic party — that caused people to flock to social media to voice their thoughts and confusion.
One person tweeted, "Did I hear that right? Did AOC just endorse Bernie?" Another account sarcastically wrote, "AOC endorses Bernie Sanders at DNC. Nice to see the party unified." Someone else declared, "The Democrat Party is a MESS!" And that's just the short list of comments that popped up online.
AOC was not the only one to nominate Sanders that night — Bob King, the former head of the United Auto Workers union, endorsed the Vermont senator as well — but she was certainly the most prominent. So, here's the question we're all wondering: What made AOC nominate Sanders over Biden? Keep reading to find out.
As it turns out, AOC was simply following protocol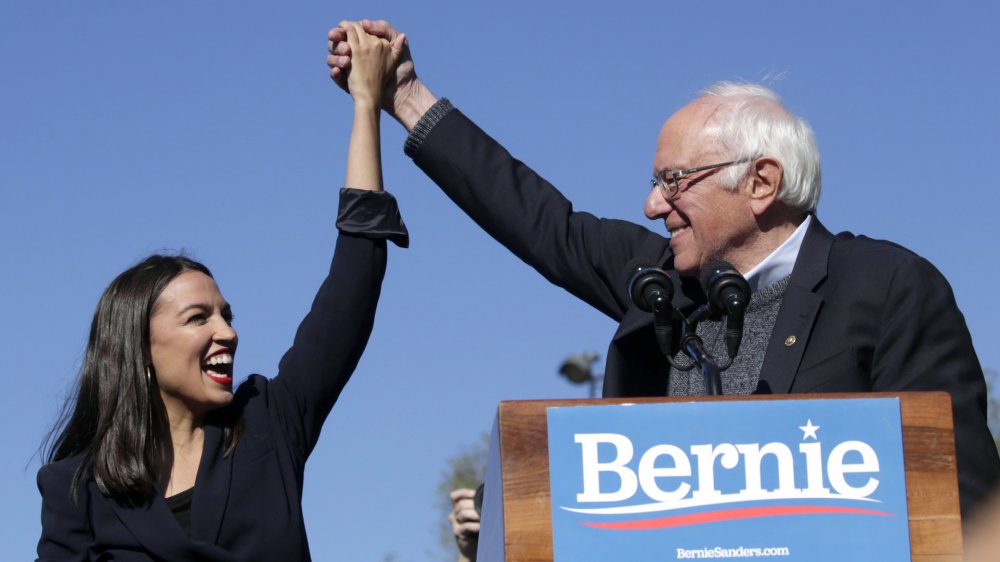 Kena Betancur/Getty Images
In her one-minute speech at the Democratic National Convention, Alexandria Ocasio-Cortez praised "a mass people's movement working to establish 21st century social, economic, and human rights, including guaranteed health care, higher education, living wages, and labor rights for all people in the United States," as well as a wealth of other humanistic ideals. She then nominated Bernie Sanders for president, whom she declared would offer "deep systemic solutions to our crises of mass evictions, unemployment, and lack of health care."
Shortly after her remarks, AOC took to her Twitter account to set the record straight about her surprising endorsement — revealing that her nomination for Sanders was standard for the convention. "If you were confused," the progressive politician began, "no worries!" "Convention rules require roll call & nominations for every candidate that passes the delegate threshold," she explained. "I was asked to 2nd the nom for Sen. Sanders for roll call."
That said, she still plans to vote for former Vice President Joe Biden for president. "I extend my deepest congratulations to @JoeBiden," Ocasio-Cortez concluded. "Let's go win in November."