This Is Where Real World Star Mike Mizanin Is Today
The world first met Mike Mizanin when he was a cast member on The Real World: Back to New York, which aired in 2001. He introduced the world to his alter ego "The Miz" and shared his lifelong desire to become a professional wrestler under that same moniker, which seemed like a pipe dream at the time. However, his hard work and determination payed off because this actually did eventually happen. 
Before achieving his longtime goal of becoming a professional wrestler in the WWE, he competed on five seasons of the The Real World/Road Rules Challenge, which has since been shortened to The Challenge. Once he established himself as a WWE success, he appeared on Total Divas as his wife, Maryse Mizanin, was a full-time cast member from 2016 to 2018. In 2017, Mike started hosting reunion episodes for The Challenge in addition to hosting the spin-off series The Challenge: Champs vs. Stars. Then, the couple got their own reality TV show called Miz & Mrs, which debuted in 2018. 
In March 2018, Mike announced the arrival of the Mizanin's first child, a daughter named Monroe Sky Mizanin, via Instagram. In September 2019, the couple welcomed their second daughter, Madison Jade Mizanin. Maryse announced her arrival with an Instagram photo, too. The Miz seems to have it all these days. His WWE career is still going strong, he's getting more jobs as a TV host, and he's seemingly thriving as an involved, family man.
Mike Mizanin seems to be a very involved parent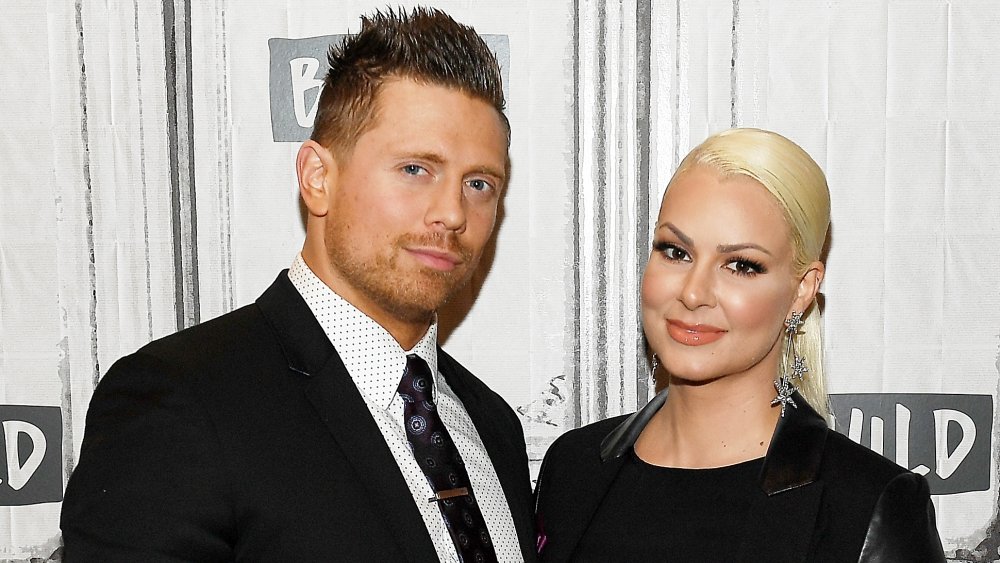 Nicholas Hunt/Getty Images
Yes, Mike Mizanin seems to have a packed schedule when it comes to his professional obligations, but being a present parent is very important to him. In 2020, he told People, "I found out that my dad never changed my diaper when I was a kid." In response, he thought "Oh. My. God. You gotta be kidding me." 
In April 2018, after the birth of his first child, Mike told Us Weekly, "I wanted to be the dad that was able to feed my daughter, hold my daughter, really be there for my daughter," adding, "I want to be the dad that's here. I want to see her. Every day, her face changes, her body changes, everything about her is just changing every single day. It's crazy."
Although Mike has embraced parenthood, he and Maryse Mizanin are unsure about expanding their family. They wanted "a whole herd of kids," but after welcoming baby number two they aren't so sure. He described having two children as "a whole new level of parenthood" during a February 2020 Us Weekly interview. He shared, "If you go with so many kids, how much time do you really have to show the love and support that you feel they need to be successful in whatever they want to do?"
Mike is seemingly content with his two daughters, telling People, "I feel like ever since I was in my 20s, I was like, 'I'm bound to have all girls,' and there's no better feeling than being a father to two strong, independent, creative, beautiful women."
Mike Mizanin's hosting career is going strong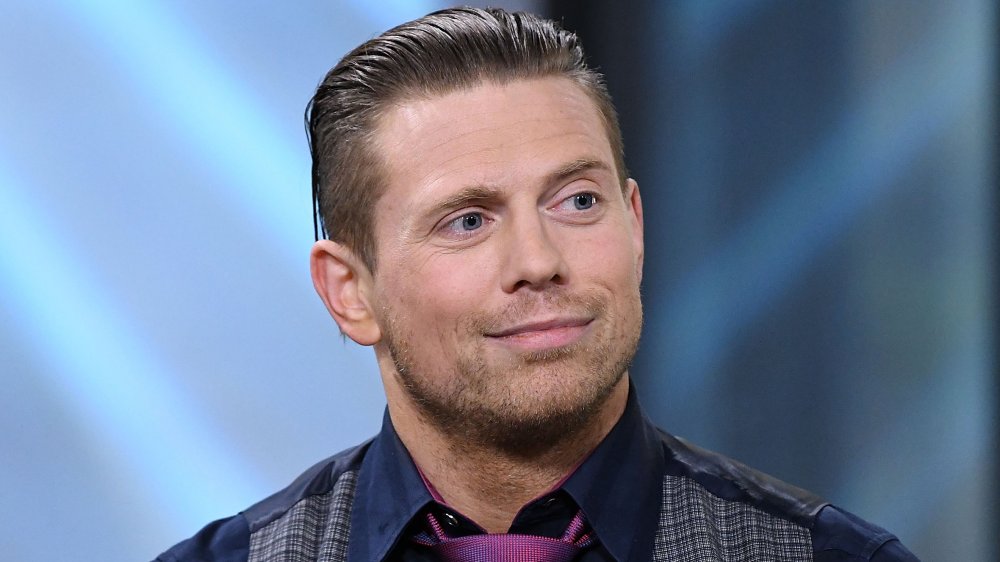 Slaven Vlasic/Getty Images
In July 2020, Mike Mizanin dished on hosting a competition show called Cannonball during a Sports Illustrated interview. He reflected, "I've been able to host a bunch of shows, from MTV's Challenge reunion to Champs vs. Stars for two seasons, and being a WWE superstar has prepared me for everything that entertainment has to offer."
When it comes to his career, in general, Mike has a very specific mindset, declaring, "If I'm not on every poster and the entire show isn't on my back, then I'm not where I want to be." He admitted, "I want to be the top star, the go-to guy, and that's my ultimate goal. And I want to show what WWE talent has to offer, which is what I want to show in Cannonball and with Miz & Mrs."
In addition to promoting Cannonball, as of this writing, Mike films weekly shows with the WWE, complying with the organization's testing and safety protocol in the midst of the coronavirus pandemic. He shared, "I feel safe every time I walk into [WWE's Performance Center in Orlando]," adding, "WWE is giving people entertainment. People need entertainment right now, some fun, and that's what we're giving them every week."
The fans who have been following along since his Real World days have seen Mike achieve success with reality television, the WWE, and parenting. Even with so much going on, he doesn't show signs of slowing down any time soon.