The Real Reason Jason Priestley Left Beverly Hills 90210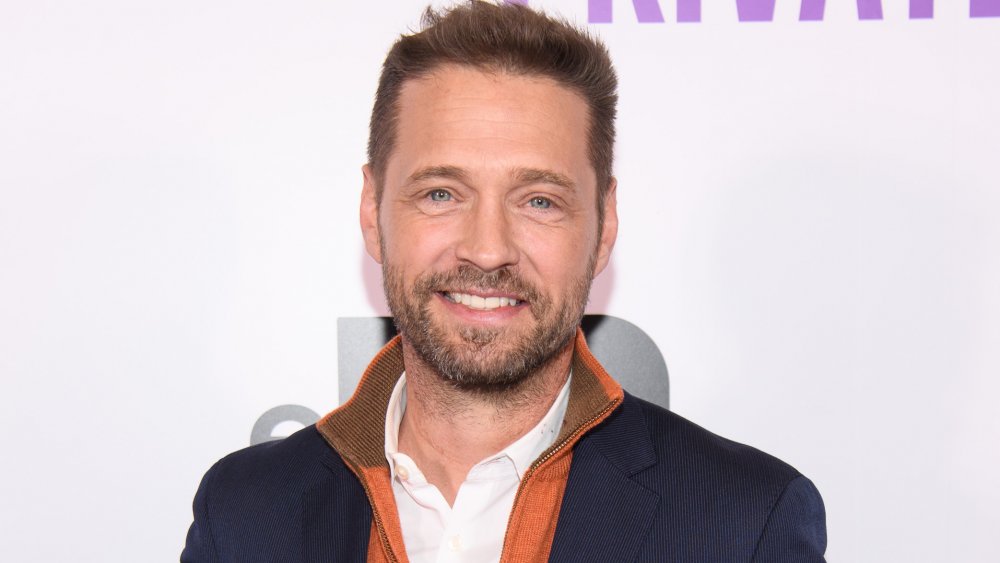 Dave Kotinsky/Getty Images
Beverly Hills, 90210 was on the air for 10 seasons. Some of the cast members stayed for the entire run of the series, but the cast members who didn't caused quite the drama. Shannen Doherty infamously left the show after Season 4, never to return again. And then, there were other actors who "left" the show, only to return with guest appearances, à la Gabrielle Carteris, Luke Perry, and Jason Priestley. 
Priestley's character Brandon Walsh abruptly left the season during the fifth episode of Season 9. The episode was aptly titled "Brandon Leaves." Brandon's character disappeared after accepting a job in Washington D.C., which should have been a way bigger deal than it was, because he was an original cast member and the show started with the Walsh family moving to Beverly Hills in Season 1. They didn't even throw Brandon a going away party! Instead, he became an occasional talking point as the other characters moved on with their lives.
In August 2019, Priestly talked about his exit during an interview with TV Insider, admitting, "Yeah, there wasn't much closure for Brandon. I think Aaron [Spelling, executive producer] always believed that I was coming back," which unfortunately didn't really happen. Instead of attending David and Donna's wedding, Brandon appeared in a video message (recorded on a VHS tape) during the series finale to share some remarks, which was just not the same. Clearly, Priestley didn't burn bridges with the series, but why did he decide to leave?
His departure was 'anticlimactic'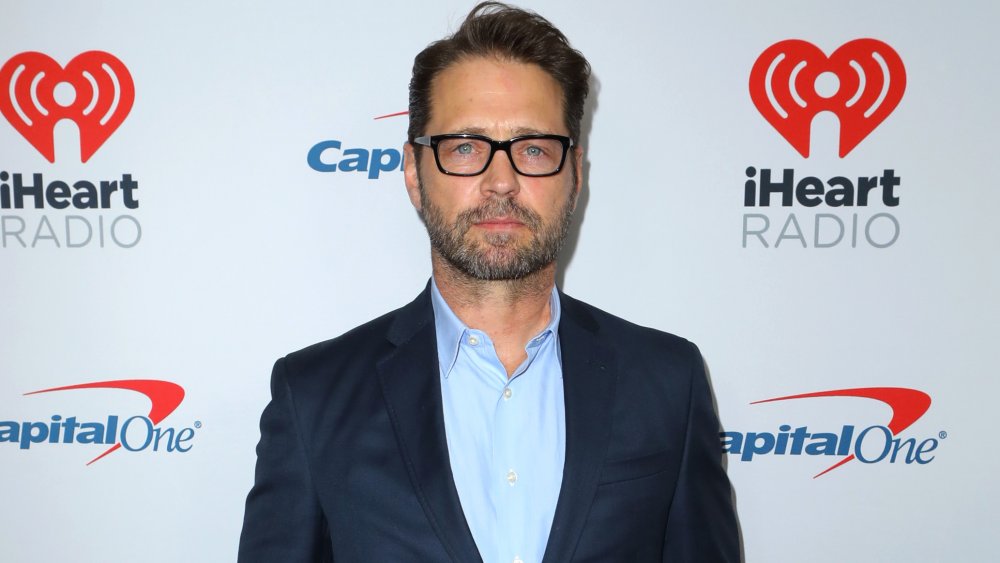 Jc Olivera/Getty Images
Brandon Walsh's last "appearance" on the Beverly Hills, 90210 series finale kind of fell flat since Brandon never actually reunited with the rest of the characters. Instead, his real-life counterpart Jason Priestly just filmed a random video to share a message with his friends. His last real episode with his co-stars wasn't nearly as significant as it should have been. 
In 2014, Priestly told The Guardian, "When I left the show, it was so anticlimactic, it just left a bad taste in my mouth." He recalled, "It was the fourth episode of the ninth season. I did the first scene of the morning — literally with this actor who was brought in to replace me — and that was it." For the record, his last appearance was actually the fifth episode of season nine, but his point still stands. Priestley recalled, "I hugged the crew, picked up my box of stuff, went to my car and drove away. There was no party, no nothing. I felt like I'd wasted nine years of my life."  But at least he wasn't fired from the job. Priestley actually decided to leave the series on his own accord.
Priestley opened up why he quit Beverly Hills, 90210 during a 2014 interview with CNN. He revealed, "I felt that the character of Brandon had kind of run his course. I had explored everything I wanted to explore with him." However, with time, his perspective on that decision changed.
He says his exit upset Aaron Spelling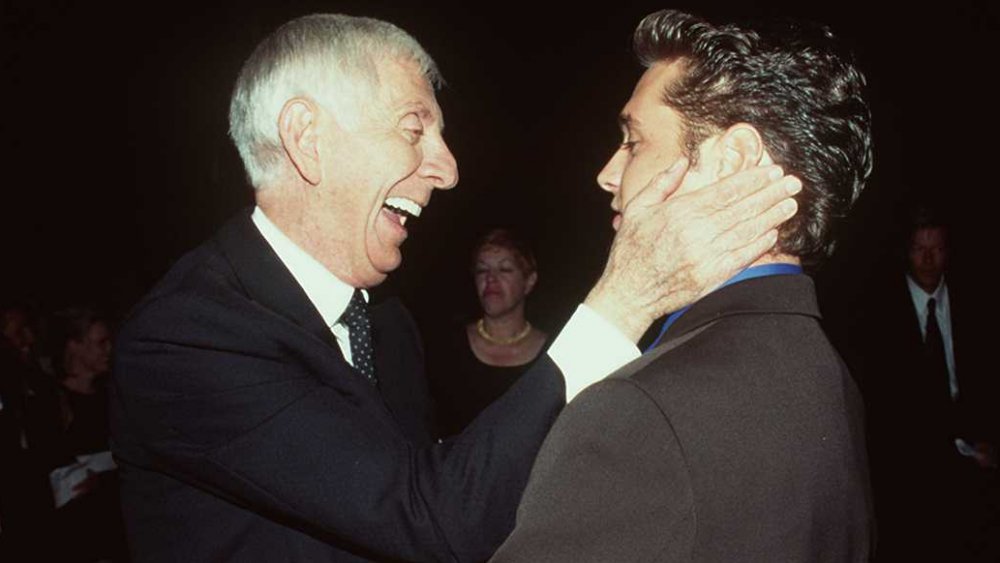 Ron Wolfson/Getty Images
In 2014, Jason Priestley admitted to CNN, "In retrospect, I do regret leaving [Beverly Hills, 90210]. Understanding what I do now about story and character, I believe that [Aaron Spelling] was pushing the story in a direction that would have had Brandon and Kelly end up together at the end of the show and I think I probably should have stuck around to its fruition." 
Aside from regrets about Brandon Walsh's story arc, Priestley admitted that quitting might have upset the show's producer Aaron Spelling, recalling, "He gave me a lot of opportunities, and I feel like my departure hurt his feelings and I never meant to do that." 
Ultimately, he felt the show just was not the same without Brandon, saying, "I think there was no more moral center to the show." He went on to explain, "There was no more lynchpin. There were no more Walshes in the Walsh House. It kind of didn't make sense anymore. So, I regret leaving the show for all those reasons." 
Unfortunately, those regrets were too little too late, but he did return for the reboot BH90210, which aired in summer 2019. However, he didn't actually play Brandon again. Instead, he portrayed a heightened version of himself who played Brandon, which is as complicated as it sounds, and the show didn't get renewed for a second season.
While Priestley and many fans agree that the show needed Brandon, the past cannot be rewritten. Thankfully, there are Beverly Hills repeats on TV all the time.