The Evolution Of Ashley Biden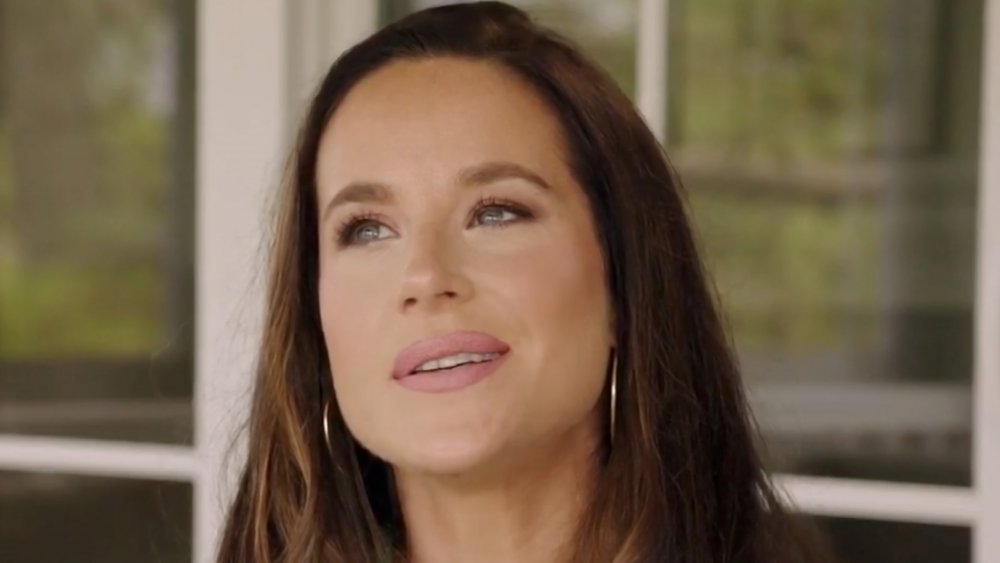 Handout/Getty Images
Now that former Vice President Joe Biden is officially the Democratic candidate for the presidential election, Americans are taking a closer look at his family, especially his children. Joe had three children — Beau Biden in 1969, Hunter Biden in 1970, and Naomi "Amy" Biden in 1971 — with his first wife Neilia Hunter Biden, and his fourth child, Ashley Biden, with his second wife, Dr. Jill Biden, per The Associated Press. Neilia and Naomi died in a 1972 car accident, while Beau passed away in May 2015 due to brain cancer, according to The Guardian. 
Although Hunter is successful in his own right, Ashley is the one who is making moves these days. When she's not supporting Joe's presidential campaign, Ashley is out changing the world in her own way. 
The youngest of the Biden children is the former executive director of the nonprofit advocacy group Delaware Center for Justice and a social worker for the state's Department of Services for Children, Youth, and Their Families, according to Delaware Online. The Tulane University graduate also started her own business that's still very much in alignment with her father's charitable legacy, proving that she's committed to helping others.
Of course, this transformation didn't happen overnight. And with that in mind, let's take a look at the evolution of Ashley Biden.
Ashley Biden had great role models to look up to
As the youngest Biden in the family, Ashley Biden had a lot of people to look up to and learn from. In fact, it was her brothers, Hunter and Beau Biden, who were two of her biggest inspirations. In a 2018 interview with Delaware Today, their mother Jill Biden said, "From the minute she was born her brothers looked after her. And, she always looked up to them. Wherever they went, she wanted to go, and they took her." 
Another sweet fact about this trio? Jill let Beau and Hunter pick out their baby sister's name, explaining in her memoir, Where the Light Enters, "All throughout my pregnancy, I had said to Beau and Hunt, 'This is your baby.'" Aw.
Circling back to the brothers' accomplishments, Beau — who battled and died from brain cancer in May 2015 — was Delaware attorney general from 2006 to 2014. And Hunter, despite all the controversy surrounding his personal and professional life, is a businessman, and apparently, a fine artist as a profile in The New York Times revealed. 
Regarding Ashley's admiration for her brothers, Jill added, "It was very important to Ashley to carry on Beau's legacy—the reforms in criminal justice, his work with children. Hunter, too, set an example with the work he was/is doing. She always had a reason to be engaged with them and she found a way to follow her own lead."
Ashley Biden's charity carries on the Biden legacy
Now that Ashley Biden is all grown up, she is committed to philanthropy and upholding the Biden legacy. "The thing that always stuck out to me was how Dad treated all people, no matter of their circumstances, the same. He would treat the CEO of DuPont the same way he would treat a custodial worker at a hotel," Ashley recalled to Delaware Today in 2018. She seemingly took this sentiment to heart because, along with her social work, the youngest Biden created Livelihood in 2017, a charitable clothing brand that's "socially and ethically conscious." As Glamour noted, "all proceeds go toward supporting local charitable causes."
Both of her parents are strong supporters of her projects and always saw success in her future. Former Vice President Joe Biden shared with Delaware Today, "She stands up for her people and wants others to see what she is seeing, first-hand, rather than solely from her." He also spoke of a time when Ashley and her mother, Jill Biden, visited a women's prison together to "hear their stories unfiltered." 
Not only has Ashley been successful in her career, but she has also been lucky in her love life, marrying Dr. Howard Krein in 2012.