This Is Why Three's Company Ditched Suzanne Somers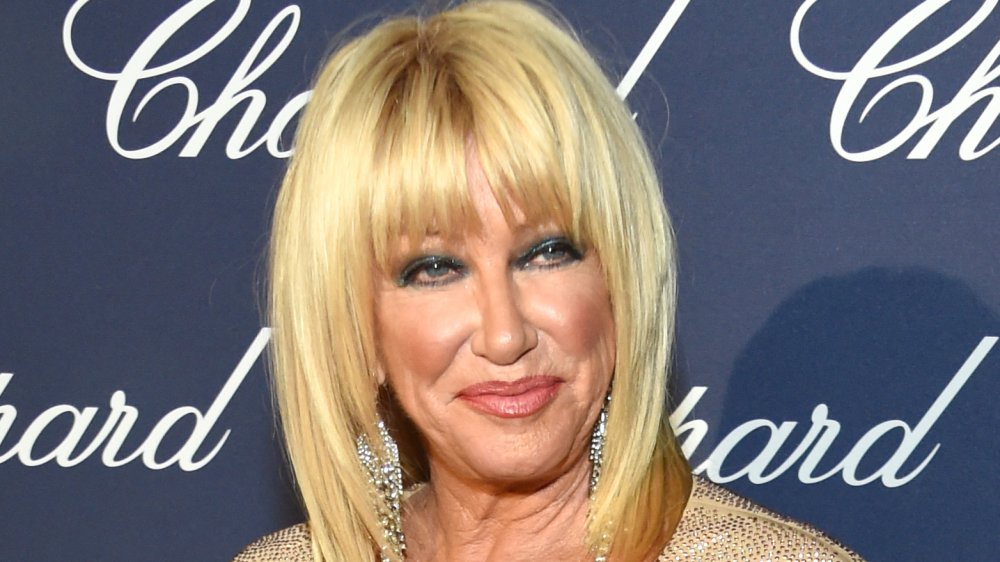 Michael Kovac/Getty Images
Suzanne Somers appeared to have it all in 1980. Starring alongside John Ritter and Joyce DeWitt as the lovable yet equally gullible Chrissy Snow on the hit sitcom Three's Company, the blonde bombshell actress managed to capture the hearts and minds of devoted viewers everywhere. Unfortunately, what goes up must come (crashing back) down sooner or later and eventually, Somers' career did just that. A big, fat belly flop, if you will. 
After four successful seasons, Somers' role was dramatically reduced during Season 5 before her character was done away with altogether for the last three seasons of Three's Company. And unlike the show's popular theme song, the network did not come back to knock on her door, according to The Hollywood Reporter. But why did Somers' role as fan favorite Chrissy Snow come to such an abrupt halt? And does she still harbor resentment towards the ABC execs and her co-stars for how things ended? 
Keep reading to learn all about Somers' not-so-sweet ending on what was truly one of America's favorite comedy shows.
Suzanne Somers demanded equal pay
Paul Archuleta/Getty Images
It's all about the Benjamins, baby! After learning what her co-star John Ritter was making — along with other male actors from similar, albeit less successful sitcoms — Suzanne Somers requested a lofty raise that would make her salary more comparable to that of her peers. During negotiations in 1980 ahead of Three's Company's fifth season, Somers asked that her pay be increased from $30,000 per episode to a staggering $150,000 per episode, according to The Hollywood Reporter. Now that's a raise!
Unfortunately for the actress, the powers that be didn't exactly agree with Somers' idea regarding equal pay and instead "compromised" by offering her an extra $5,000 per episode. As one can imagine, Somers was none too pleased with her "raise," which gave way to an awkward game of chicken in which neither party was willing to budge. 
In a 2015 interview with The Hollywood Reporter, Somers' husband and manager, Alan Hamel, recalled the exact moment things got really ugly between Somers and her employers. "The night before we went in to renegotiate, I got a call from a friend who had connections high up at ABC and he said, 'They're going to hang a nun in the marketplace and the nun is Suzanne," Hamel revealed. And that they did. 
After realizing that the show could continue to receive the same ratings with Chrissy Snow's character appearing much less, the big wigs finally did away with her character completely, replacing her with her cousin, Cindy Snow, played by Jenilee Harrison.
Suzanne Somers landed on her feet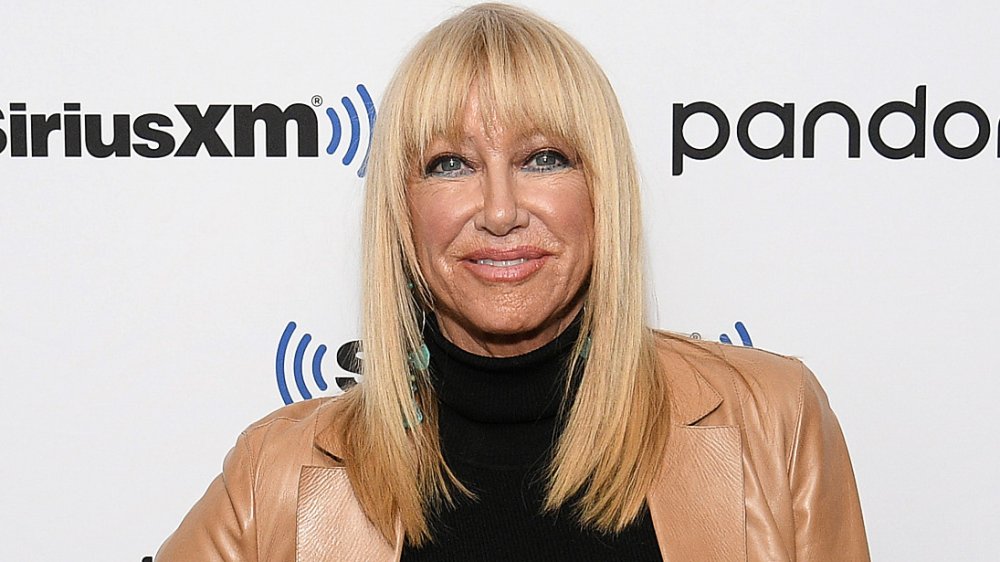 Dia Dipasupil/Getty Images
Even after being dealt such a tough blow, Suzanne Somers managed to land on her feet, later becoming both a successful entrepreneur (Thighmaster, anyone?) and an accomplished author. But while the acclaimed spokesmodel might have forgiven, she's not necessarily forgotten. In an interview with People in March 2020 the famed actress spoke candidly about being let go from the iconic show. "The show's response was, 'Who do you think you are? They said, 'John Ritter is the star,'" Somers divulged.
Somers went on to add that she felt as though she was "ostracized" from being in network series altogether, but admitted that it was probably to her advantage. "I probably would have never left network series," she said. "I would have kept on going and probably been in every sitcom after that were it not to end the way it ended."
Even so, Somers is not without regret. During an interview with the Television Academy Foundation in 2009, Somers lamented about how her time with her co-stars ended. "To this day, I feel a sadness for not being able to finish out Three's Company. I still have a heartache that it ended so badly, this wonderful thing. ... John Ritter and I made up right before he died, which I was so glad." As luck would have it, Somers also reunited with Joyce DeWitt in 2012 after the two came together for Somers' Breaking Through web series, per HuffPost. 
Maybe it's true what they say, after all — "three's company, too."