Police Locate Victim Of Dani Mathers' Body-Shaming Snapchat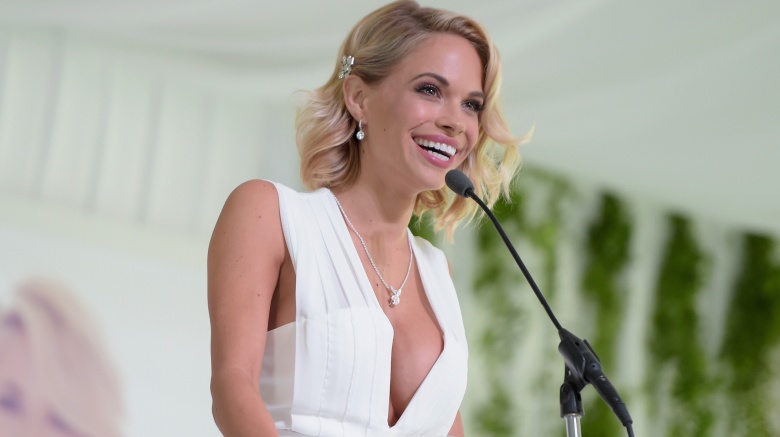 Getty Images
The Los Angeles Police Department has located the woman whose body was made fun of in a Snapchat posted by Playboy Playmate Dani Mathers, TMZ reported on Sept. 5th, 2016.
According to the report, the 70-something-year-old woman "wants Mathers to feel the full force of the law" for her actions and that she is "more than willing to testify and cooperate in any way she can to bring Mathers to justice."
Mathers made national headlines in July 2016 after she posted to her Snapchat a video mocking the body of a woman changing in the locker room of an LA Fitness. "If I can't unsee this, then you can't either," Mathers captioned the post.
The video prompted an instantaneous backlash online from people who felt Mathers had body-shamed an innocent woman. Mathers posted a series of apology videos to—where else?—Snapchat. "I just wanted to acknowledge a photo that I accidentally posted here on Snapchat earlier today and let you guys know that that was absolutely wrong and not what I meant to do," she said in the videos obtained by TMZ. "I have chosen to do what I do for a living because I love the female body and I know that body shaming is wrong and that's not what I am about; that's not the type of person that I am," she continued. "That photo was taken to be part of a personal conversation with a girlfriend and because I am new to Snapchat I really didn't realize that I had posted it and that was a huge mistake."
"I know that I have upset a lot of people out there, but please, please believe me when I say this is not the type of person I am," she added. "I've never done this before. I'll never do this again. You have my word."
TMZ reported that Mathers could be facing a dissemination of private images charge should prosecutors decide to pursue the incident. It carries with it a penalty of six months in jail. TMZ said the Los Angeles City Attorney is reviewing the case and will make a decision on whether to pursue it. Sources told TMZ that authorities "want to make an example out of Mathers to show people it's downright criminal to shame somebody when all they're trying to do is better themselves."
In other words: don't expect this scandal to go away anytime soon.