Things You Didn't Know About Dennis Quaid's Much-Younger Girlfriend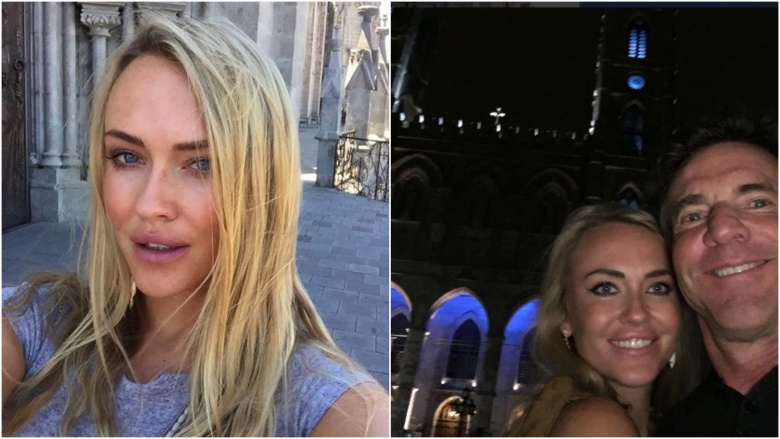 Actor Dennis Quaid made headlines in August 2016 when the tabloids linked him to a new woman, Santa Auzina. Although their alleged relationship has yet to be confirmed, online evidence suggests the romance is real and spectacular. (Thanks, Instagram!) But just who is Auzina? Let's start with the obvious.
She's a model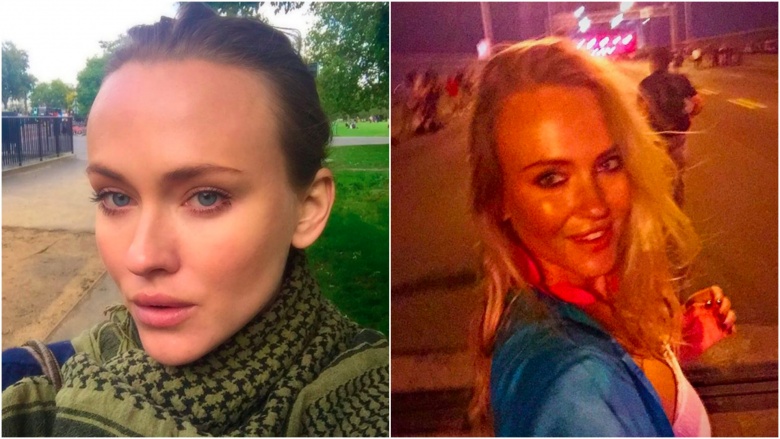 Auzina has been a model for quite some time. Exact details about her resume are tough to pin down, but Fashion Model Directory claims she worked for Esprit, Lancel, Chanel and Moschino, not to mention a whole bunch of lingerie shoots. She also appeared in a photo shoot for Elle Canada in 2002, as well as a commercial for Cashmere toilet paper. Hey, whatever pays the bills.
You can also see more photos from Auzina's various modeling shoots and runway shows on her Instagram page.
She's half his age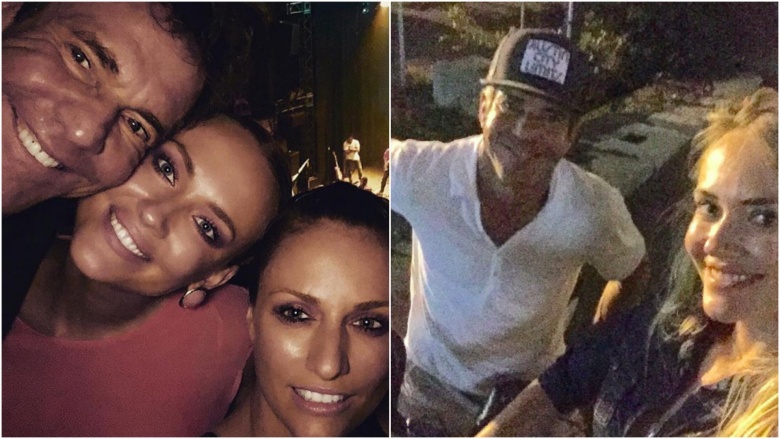 According to Fashion Model Directory, Auzina was born May 31, 1986, which makes her 30 years old in 2016. Quaid was born April 9, 1954, which makes him 62 years young in 2016. Even those who failed high school math can figure out that Auzina is roughly half Quaid's age. Men reading this might say, "Awesome!" Many ladies will probably roll their eyes and say, "Ew!"
She's Canadian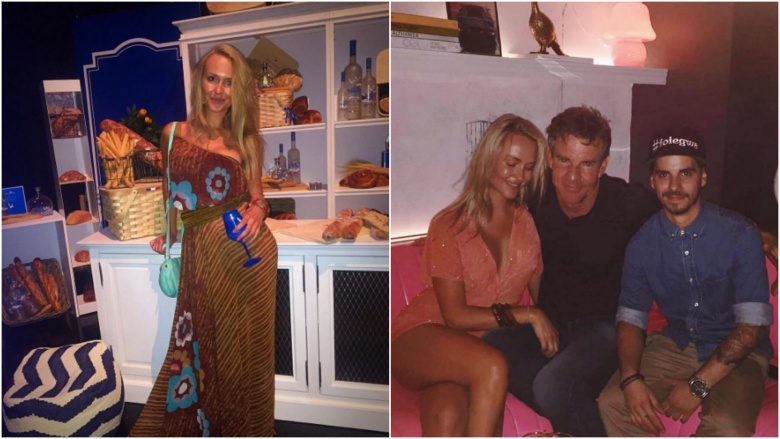 Auzina was born in Montreal, Quebec, Canada, reports Fashion Model Directory. Quaid has been spending time up North filming his TV series The Art of More. It's unclear how the couple met or for how long they've actually been dating, but what we do know is that the couple inadvertently took their relationship public after a photo of them looking very cozy was posted to the Instagram page of Montreal's Atwater Cocktail Club (pictured, right). "Everything matches with pink," the caption read. "Nice to have Dennis Quaid at ACC." Auzina re-grammed the photo shortly thereafter. Oh, and speaking of Instagram...
She's all over Instagram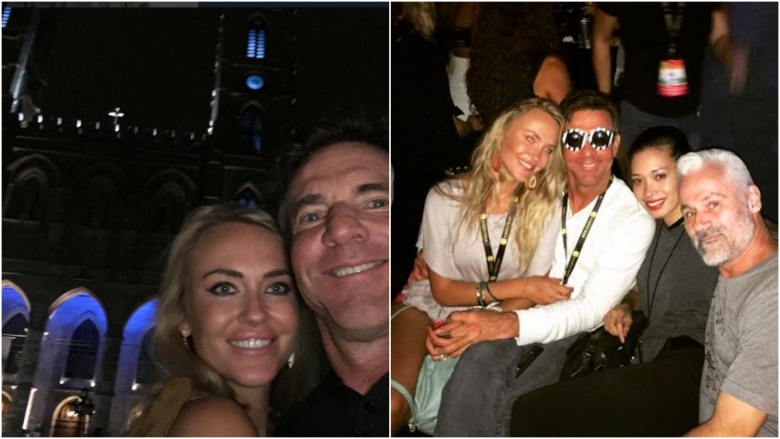 Internet sleuths quickly figured out that Quaid and Auzina might be dating after they uncovered Auzina's Instagram account. In the last month-or-so alone, she has posted a number of intimate photos of her and Quaid at concerts, on bike rides, and at the famous Notre-Dame Basilica in Montreal. Okay, fine. Maybe they're just friends and we're all overthinking this. But then again, would friends really let friends wear those sunglasses?
They might be in love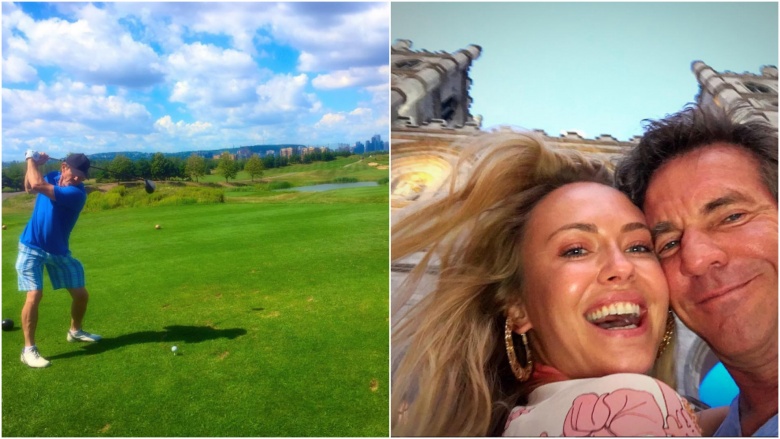 Instagram
Beyond the cuddly photos and endless selfies, Auzina's Instagram has led people to believe she's hot for Quaid based on her not-so-subtle hashtags. In one particular selfie with the actor, Auzina used the hashtags "my love" and "soulmate" as they stood in front of the Notre-Dame Basilica. She used the same "my love" hashtag in a previous image of them riding bikes together. We may not know exactly what's going on, but if you're using aggressively amorous hashtags, something must be in the air.
Unless it's just a rebound for Quaid
Getty Images
News of Auzina and Quaid's alleged romance hit the tabloids about two months after Quaid's wife, Kimberly Buffington-Quaid, filed divorce papers for a second time, citing irreconcilable differences. "After careful consideration, we have decided to end our 12-year marriage," the couple said in a statement to TMZ. "The decision was made amicably and with mutual respect toward one another. WE will always remain great friends and devoted parents in raising our [8-year-old twins]."
Quaid was previously married to actress Meg Ryan, with whom he has a son, Jack, from 1991 to 2001, and to actress P.J. Soles from 1978 to 1983.
She loves to take a good selfie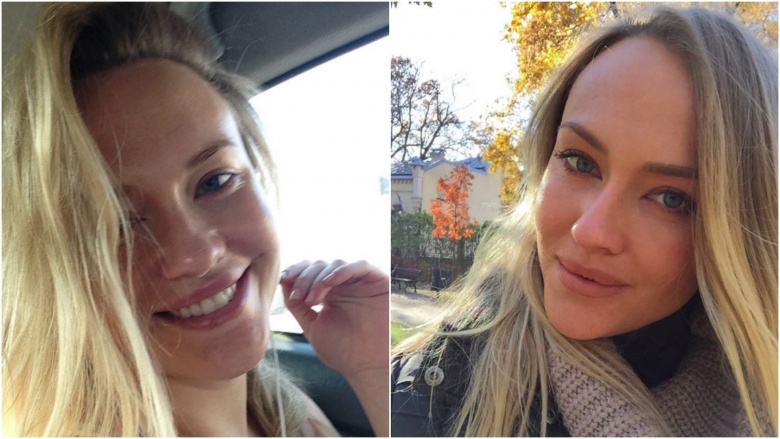 As one might expect from a model with access to social media, Auzina can't seem to get enough of taking selfies. In fact, once you weed out the modeling and friendship photos, her Instagram account is basically just an endless stream of close-up shots. Quaid has already appeared in several selfies, so at this rate, something tells us we haven't seen the last of this pair.