Here's How Tarek El Moussa And Christina Anstead Work Together After Their Divorce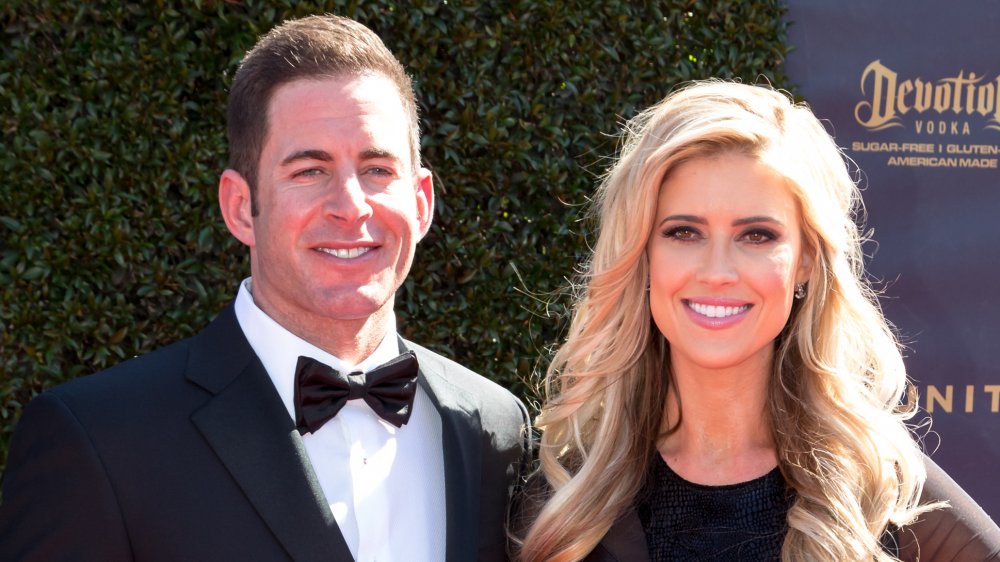 Greg Doherty/Getty Images
If you're an HGTV aficionado, you already know all about Tarek El Moussa and Christina Anstead, stars of the reality show Flip or Flop. After eight years of marriage and after building an incredibly successful house flipping business in California, Tarek and Christina split publicly in 2016 and finalized their divorce in 2018, per People. The reality stars welcomed two children, Taylor and Brayden, before their breakup.
Of course, the divorce was extremely difficult for both of them. Christina spoke about the harrowing time to People in 2018, sharing, "I felt like I was drowning. I was doing whatever I could to stay above water and just get through the day."
Meanwhile, Tarek spoke on the Dr. Drew podcast that same year saying, "I could barely walk, I was so broken as a person, after going through all the trauma and the divorce and all these different things."
Throughout all of the drama, many fans were curious about one thing: Would the two continue Flip or Flop? "Tarek and I were so tied together on everything: real estate, the show, our children, our house," Christina told People about the speculation. "It was so stressful, and everyone was worried that it was going to explode."
Amazingly, Christina and Tarek were able to work together, as well as co-parent. And their HGTV show continues to receive rave reviews. Keep reading to find out how they did it.
Tarek El Moussa and Christina Anstead put their family first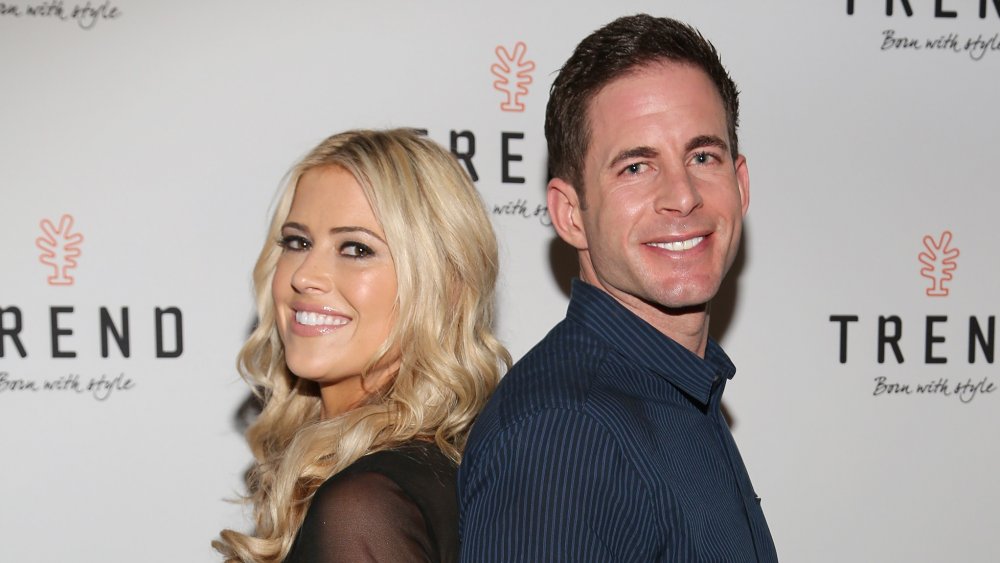 Alexander Tamargo/Getty Images
After their divorce, Tarek El Moussa and Christina Anstead had to face a big question about their HGTV reality show: Would they be able to continue filming Flip or Flop despite their divorce?
As it turns out, in August 2020, Tarek and Christina filmed the third season of Flip or Flop since their separation, according to People. The milestone came two years after the exes gave their first post-split interview. "We shot the pilot in summer of 2011, so we've been doing this for a really long time," Tarek explained during a 2018 appearance on Today. "It's part of who we are and what we do, and for us to just throw everything away, it just wasn't worth it."
Christina added that since they share two kids, "it's just easier to work together and get along."
Since their divorce, the two reality stars have moved on romantically as well. Christina married Ant Anstead, a British television presenter, in December 2018, per People. Meanwhile, Tarek proposed to Selling Sunset's Heather Ray Young, announcing the happy news in August 2020 via Instagram.
It's so impressive that Tarek and Christina were able to move past their difference and remain united as HGTV partners and co-parents. Bravo!