Why Queen Elizabeth Won't Be Returning To Buckingham Palace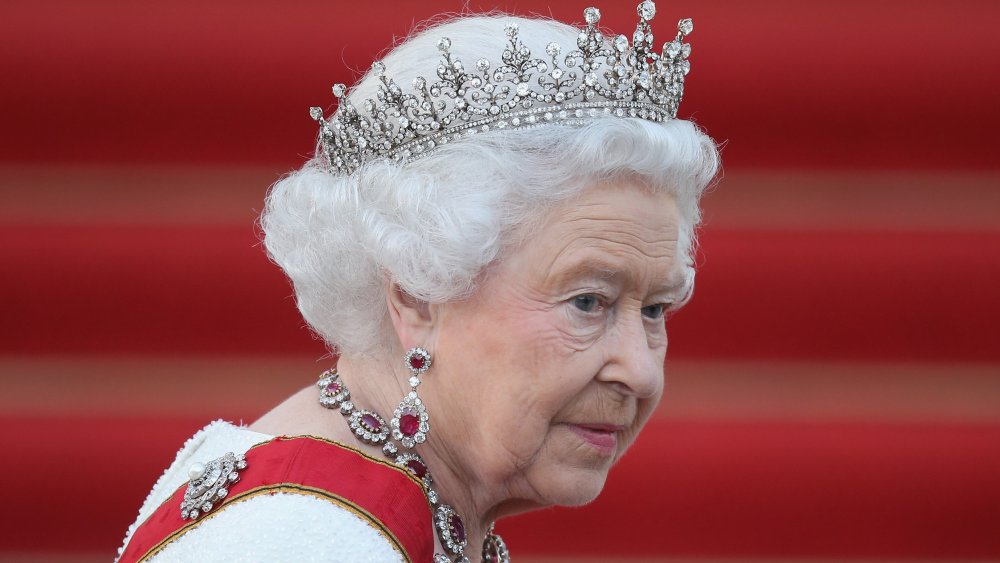 Sean Gallup/Getty Images
Much like us commoners, the royal family likes to vacation, too. During the summer of 2020, Prince William, Kate Middleton and their children set up shop at Anmer Hall, which they've used "both as a permanent residence at times and as a country retreat," per Town & Country. The family actually retreated to their Norfolk home in March 2020 in light of the coronavirus pandemic, per the Observer.
Meanwhile, Prince Harry and Meghan Markle stayed put in Los Angeles before putting down roots in Santa Barbara, Calif. in August 2020. Queen Elizabeth II, on the other hand, retreated to her usual summer home at Balmoral Castle in Scotland in early August, per People. 
According to Town & Country, "[a]t the end of every summer, Queen Elizabeth II makes her annual pilgrimage north to Scotland for a multiple week-long holiday at Balmoral Castle." The monarch's annual break typically ends in October, when Queen Elizabeth returns to Buckingham Palace in London, according to People. However, 2020 will look a little different. According to the outlet, Queen Elizabeth "won't be living at Buckingham Palace for the foreseeable future." Instead, she will head back to Windsor Castle and commute to London for important events.
The Sunday Times, which first reported the news, noted that this marks the longest period of time Queen Elizabeth has stayed away from Buckingham Palace during her reign. According to the report, a royal source suggests there is a "desire to get Buckingham Palace up and running again as a working palace ..." So what's the hold up?
Queen Elizabeth is following 'relevant advice'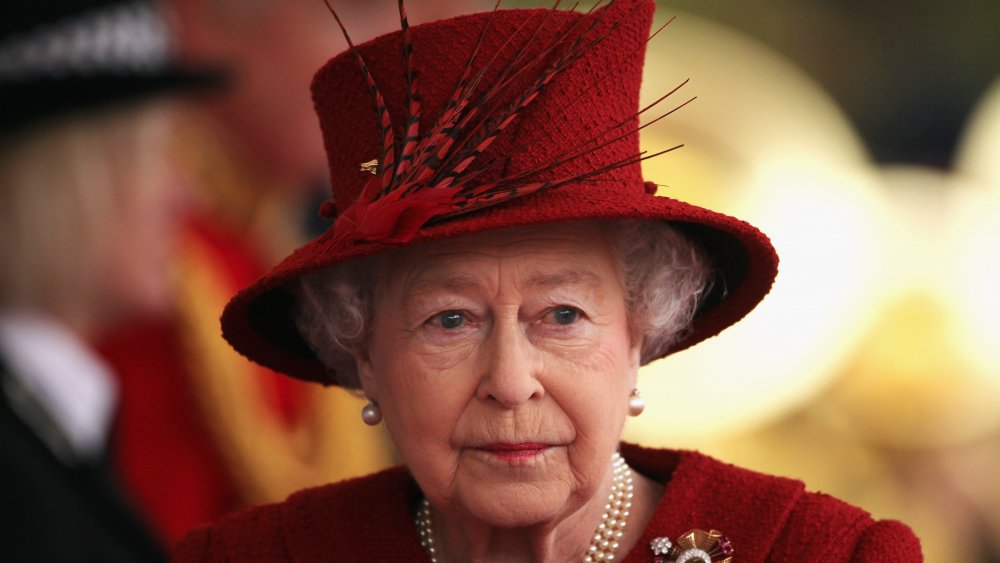 Dan Kitwood/Getty Images
In August 2020, reports emerged that Queen Elizabeth II had made the decision not to return to her London residence, Buckingham Palace. The reason? The coronavirus pandemic. The Sunday Times noted that "The Queen is not expected to resume residence at Buckingham Palace again until the threat from coronavirus has lifted." The monarch is reportedly following "relevant advice" to determine when "it is appropriate to [return]."
Queen Elizabeth and her husband, Prince Philip, will reportedly return to Windsor Castle, where the royal couple retreated to in March 2020, per People. In light of the Covid-19 outbreak, the Queen is "understood to have been advised" to continue "with the close-knit ... household staff who have been working with her since March," per The Sunday Times.
While Queen Elizabeth will soldier on with her "pared-down staff, light-heartedly known as the 'HMS Bubble'" at Windsor Castle, per People, as of this writing, Kate Middleton and Prince William are set to return to Kensington Palace in London.