Kelly Ripa Opens Up Co-Host Search To Fans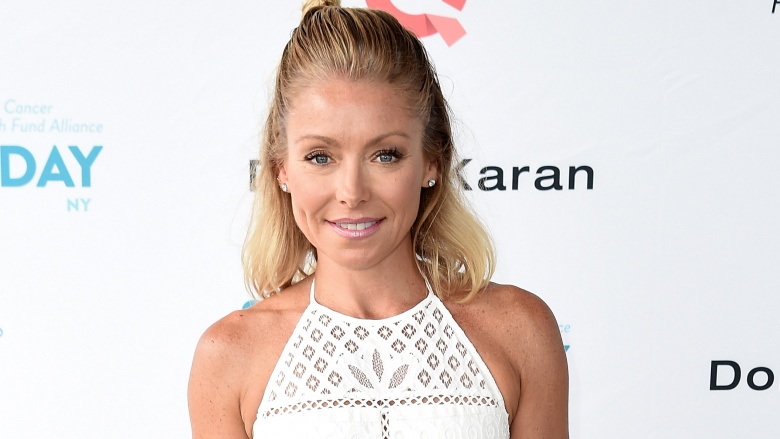 Getty Images
Have you ever dreamed of co-hosting a daytime talk show? Now, you may finally have a chance. Kelly Ripa announced on the Sept. 7, 2016 episode of Live! with Kelly that the show will be extending its search for Ripa's new co-host to the viewers watching at home. Fans interested in entering the contest, named "Live with Kelly & You," can submit a form on the show's official website. The deadline to enter is Sept 20, 2016.
Speculation over who will join Ripa on the Emmy-winning talk show has run rampant since Michael Strahan abruptly announced in April 2016 that he was leaving to join Good Morning America. Ripa—who was reportedly blindsided by the news, did not appear on Live! the day after Strahan's announcement, sparking rumors that the seemingly friendly co-hosts had not been getting along for some time. Ripa also reportedly went radio silent for a spell before confirming she'd return to work the following week.
Once back on the air, Ripa—who has co-hosted Live! for 17 years—claimed her silence on Strahan's exit revolved around her desire for respect at the workplace. Still, amid endless reports of feuds and backstage tension, Strahan's departure was bumped up from the fall of 2016 to May 13, 2016. He joined Good Morning America on Sept. 6.
Earlier this week, People magazine reported that, despite the stress of having to replace Strahan, the staff at Live! has bonded together. "While it's true that Michael leaving made for a much more grueling summer for everyone because of the additional work required to prep a new cohost every day, the whole staff has actually bonded over it," a source said. "The environment is really positive because of the work they've been doing." The New York Post reported that Ripa was been promoted to executive producer "a few months ago" to compensate for the Strahan drama.
No word yet on whether Ripa is seriously considering letting a viewer co-host the show full-time. Rumored celebrity replacements for Strahan include CNN's Anderson Cooper, Watch What Happens Live host Andy Cohen, former Wonder Years star Fred Savage, and Mario Lopez from Saved by the Bell.