The Truth About Fantasia Barrino's Relationship With Patti LaBelle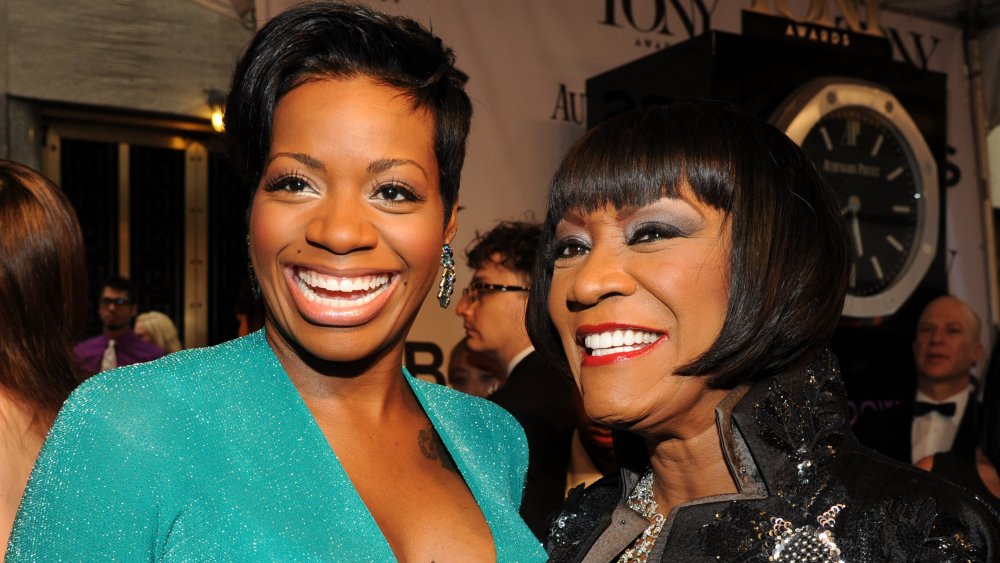 Kevin Mazur/Getty Images
Since her American Idol days, Fantasia Barrino has produced several studio albums, found success on the Billboard charts and appeared on Broadway. Breakout singles like "I Believe," "Truth Is" and "When I See U" are among the artist's many hits that prove her voice is one of her greatest assets.
That being said, without the R&B divas that came before her, arguably there wouldn't be a Fantasia Barrino. One of those divas is Patti LaBelle. As of this writing, Ms. LaBelle has nabbed two Grammy Awards, 13 Grammy nominations, a BET Lifetime Achievement Award and multiple NAACP Image Awards, among other industry accolades. If that wasn't enough, LaBelle's soulful tracks have appeared on the Billboard Hot 100 countless times, including song "On My Own" with Michael McDonald, which peaked at No. 1 in 1986.
Without LaBelle leading the way for true vocalists, Barrino might not have come out on top as American Idol's season three winner, so it makes sense why the new age singer has paid tribute to the legendary artist multiple times over the years.
Fantasia Barrino is one of Pattie LaBelle's favorite singers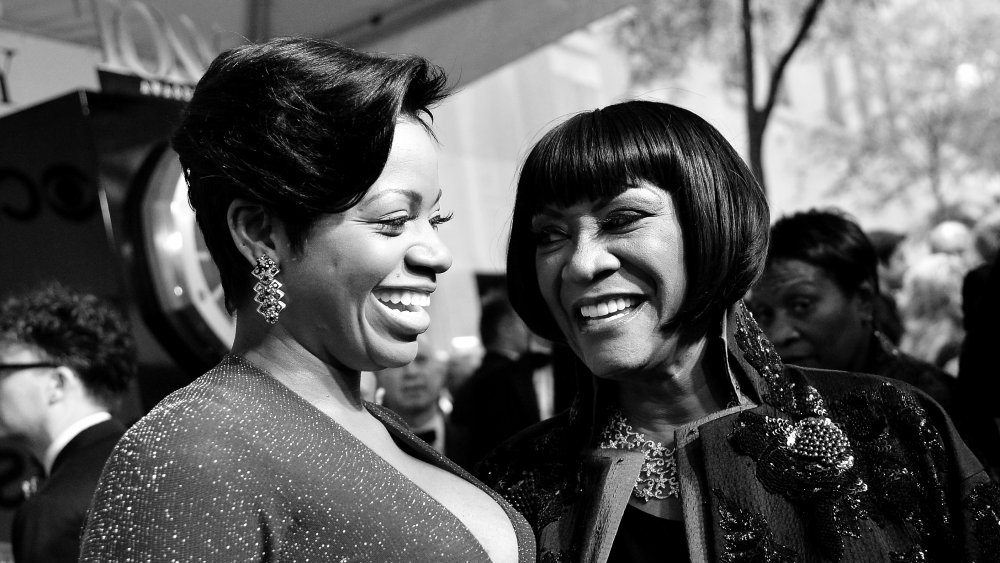 Mike Coppola/Getty Images
When it comes time to salute musical legends, the only logical answer is to bring together the music industry's greatest vocalists. Of course, this process usually comes with some argument. When Aretha Franklin passed away in 2018, debates on who was even qualified to sing tribute for the late great circled. George Michael's death in 2016 brought Adele to the Grammys stage. And after Prince's death, there was quite a bit of disappointment and criticism after Madonna was chosen to pay tribute to the legendary artist at the 2016 Billboard Music Awards.
But what about giving flowers to living legends? An added pressure comes when the artist being given a tribute is sitting front row, free to judge. That pressure seemingly disappeared with Fantasia Barrino. The singer performed a tribute to Pattie LaBelle at the 2016 BET Honors, with a performance of LaBelle's 1977 song "You Are My Friend." And that wasn't Barrino's first time singing in honor of LaBelle. In 2008, at the UNCF 30th Anniversary of the Stars: A Tribute to Patti Labelle, Barrino sang LaBelle's 1974 hit "Lady Marmalade." At the end of the tribute, Barrino ad-libbed an "I love you Patti."
Did LaBelle like it? We can assume she did. The legendary singer has cited Barrino as one of her favorite singers, saying she and Jennifer Hudson can "sing sing," per The Hollywood Reporter. 
Patti LaBelle and Fantasia Barrino have both done Broadway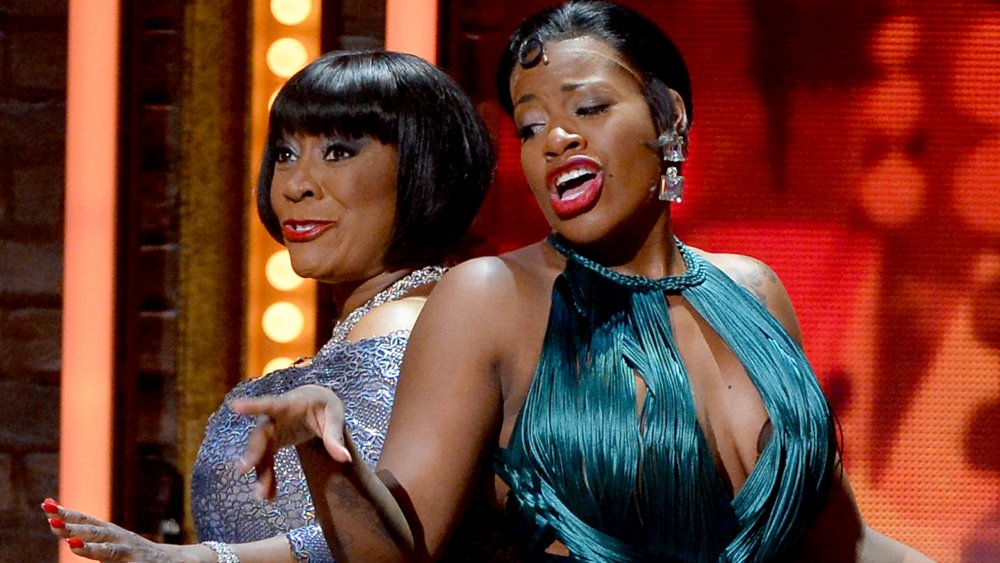 Theo Wargo/Getty Images
Despite Patti LaBelle unofficially passing the torch of powerhouse vocalist to modern R&B singers like Fantasia Barrino and Jennifer Hudson, it was Barrino who passed her role in Broadway's After Midnight on to Ms. LaBelle. After Midnight is the Broadway production of Cotton Club Parade, set in Harlem, N.Y. and featuring classic jazz pieces by Duke Ellington and Dorothy Fields. The show celebrates the Harlem Golden Age, per Broadway.
Barrino guest-starred in the show twice, bringing the production quite a bit of hype before LaBelle took over. The two then came together with Gladys Knight and the rest of the After Midnight cast to open the Tony Awards in 2014, according to Billboard. The performance included "On the Sunny Side of the Street" and "It Don't Mean A Thing." At the time, Barrino told Billboard: "I was so happy to be onstage with Gladys and Patti. I had a smile from ear to ear."