Eat, Pray, Love Author Elizabeth Gilbert Is In Love With A Woman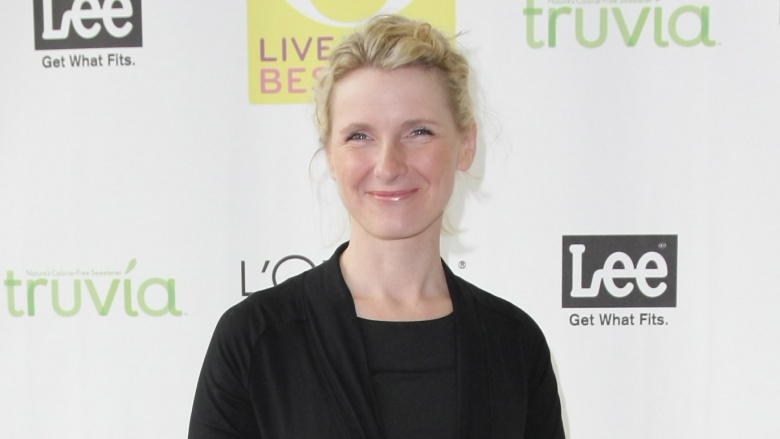 Getty Images
Elizabeth Gilbert, the author of the bestselling memoir Eat, Pray, Love, surprised fans on Sept. 7, 2016, when she revealed on Facebook that she had fallen in love again—this time, with a woman.
The woman is Rayya Elias, a fellow author and Gilbert's best friend of 15 years, according to People magazine. "Rayya and I are together," Gilbert wrote on Facebook. "I love her, and she loves me."
As Gilbert recalls, the romance sparked in the spring of 2016 after Gilbert learned that Elias had been diagnosed with incurable pancreatic and liver cancer. "In the moment I first learned of Rayya's diagnosis, a trap door opened at the bottom of my heart (a trap door I didn't even know was there) and my entire existence fell straight through that door. From that moment forward, everything became about HER," Gilbert wrote. "I cancelled everything in my life that could be cancelled, and I went straight to her side, where I have been ever since."
"Something happened to my heart and mind in the days and weeks following Rayya's diagnosis. Death—or the prospect of death—has a way of clearing away everything that is not real, and in that space of stark and utter realness, I was faced with this truth: I do not merely love Rayya; I am in love with Rayya," Gilbert said. "And I have no more time for denying that truth. The thought of someday sitting in a hospital room with her, holding her hand and watching her slide away, without ever having let her (or myself!) know the extent of my true feelings for her...well, that thought was unthinkable."
Gilbert separated from her husband, José Nunes—the guy who at least partially inspired Eat, Pray, Love— a little more than two months ago. In her Facebook post this week, Gilbert confessed that, yes, her love for Elias led to the end of her marriage. "For those of you who are doing the math here, and who are wondering if this situation is why my marriage came to an end this spring, the simple answer is yes," she wrote. "Please understand that I cannot say anything more about it than that. I trust you are all sensitive enough to understand how difficult this has been. As David Foster Wallace once wrote: 'The truth will set you free—but not until it's had its way with you.' Yes, it has been hard. Yes, the truth has had its way with us. And yes, the truth still stands."
As for why she came forward with the news this week, GIlbert wrote: "I am someone who lives her life in the public eye...People will be looking at me again. And when people look at me, they will inevitably see me with Rayya, because—as God is my witness—whenever Rayya is healthy enough to be by my side, she will be by my side...For reasons of my own integrity and sanity, I need to be able to walk into any room in the world with Rayya on my arm, feeling relaxed enough to stand comfortably in simple openness about who we actually are to each other." She added, "I need to live my life in truth and transparency, even more than I need privacy, or good publicity, or prudence, or other people's approval or understanding, or just about anything else."
Gilbert's Eat, Pray, Love: One Woman's Search for Everything Across Italy, India and Indonesia was released in 2006, spent nearly 200 weeks on The New York Times best-sellers list, and was made into a movie starring Julia Roberts in 2010. A sequel to her memoir, Committed: A Skeptic Makes Peace with Marriage, was published to less fanfare in 2010.