Tom Cruise's Daughter, Bella, Doesn't Look Like This Anymore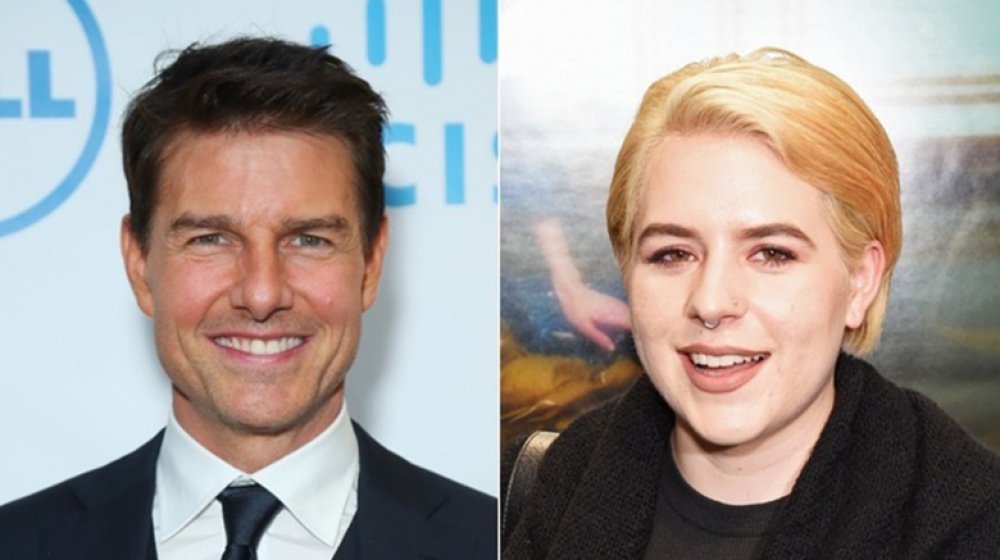 Leon Bennett, David M. Benett/Getty Images
Isabella "Bella" Kidman Cruise isn't known for basking in the limelight, and it's very rare that she is seen outside of her artistic posts on social media, so when the daughter of Tom Cruise and Nicole Kidman shared a rare selfie on her Instagram account on Aug. 25, 2020, the internet took note. We'll get to that picture in just a tick, but first, let's recap why actually seeing Bella was such a big deal. 
Despite her adoptive parents' high-profiles, both Cruise and her brother, Connor, keep low profiles. After their parents' divorce in 2001, Bella and Connor reportedly chose to live with Tom and practice Scientology with him, fueling rumors that they were estranged from their mother. According to E! News, both children have not been photographed with Kidman in more than a decade.
Kidman spoke out about her relationship with her kids in 2018. "I'm very private about all that. I have to protect all those relationships. I know 150 percent that I would give up my life for my children because it's what my purpose is," She told WHO magazine.
In 2015, Bell secretly tied the knot with Max Parker, an IT consultant. The wedding reportedly took place in London, sans the parents of the bride. TMZ claims the newlyweds wanted it that way, but does that mean there's trouble between Bella and both her mom and dad? 
Bella's low-profile adds to the mystery of her private life
Bella Cruise eventually debunked all the rumors about her supposedly stormy relationship with her Top Gun dad and Big Little Lies mom. 
"Of course [we talk], they're my parents," she told the Daily Mail. "Anyone who says otherwise is full of s**t." Okay then, but don't expect to get much else out of Bella. She has continued to skirt the spotlight in recent years. Her Instagram feed typically features street photography, illustrations, and her original work, which is why her selfie in August 2020 caused quite a stir.
In the filtered photo (above), Bella wears some silver jewelry and a black hat over her dark hair. She captioned the photo: "All that glitters isn't gold.. oh wait, it's just another Instagram filter." 
Her Instagram followers flooded her post with comments. "What a beauty." "You radiate a deep soul." "Prettyyy." And, of course, there was the inevitable: "Call your mother. Please."