The Truth About Chadwick Boseman And Phylicia Rashad's Relationship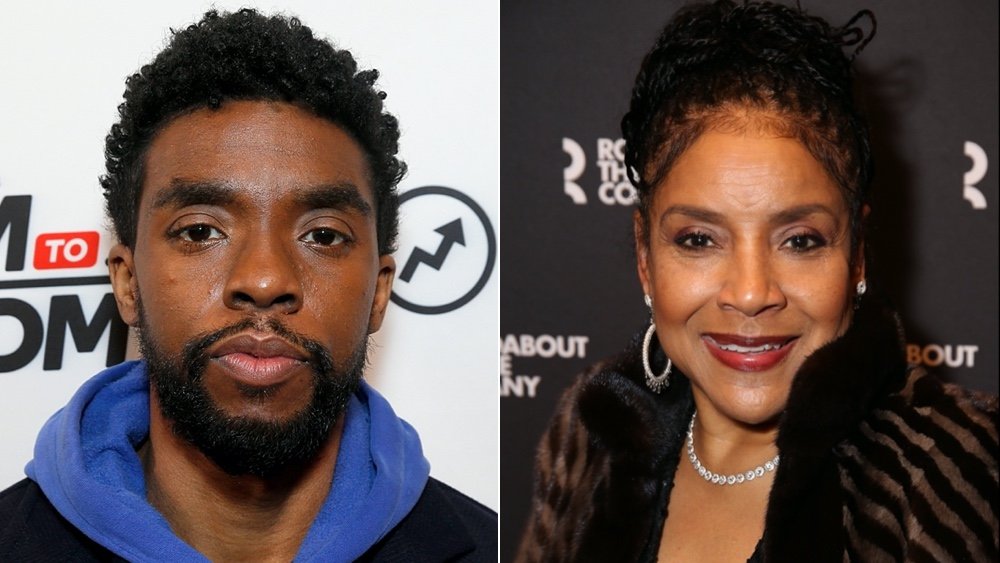 Dominik Bindl, Walter Mcbride/Getty Images
As Hollywood continues to mourn the unexpected loss of Black Panther actor Chadwick Boseman, fans now know that Marvel's King T'Challa is a superhero both on-screen and behind-the-scenes. Boseman's family revealed, per Instagram, that the star was diagnosed with stage 3 colon cancer in 2016. Although Boseman's disease progressed to stage 4, news about the action star's real-life battle remained outside the public eye until he passed away, underlining the fact that Boseman filmed most of his iconic roles as he fought for his life in secret.
But, of course, that's simply the type of man Boseman was. During his 2018 commencement speech at his alma mater Howard University, Boseman told the students that "sometimes you need to get knocked down before you can really figure out what your fight is and how you need to fight it." Yet, while fans and friends marvel at the actor's personal strength in the face of great struggle, Boseman was always sure to note that he didn't achieve success without some help from those who believed in his abilities cheering him on.
Behind every great superhero lies an equally fabulous support system and, for Boseman, actress Phylicia Rashad led the charge. As his acting instructor at Howard University, Boseman told Rolling Stone he was "just trying to aspire to [Rashad's] excellence." However, more than inspiration, Rashad served as the 42 star's mentor, which helped launch his career to new heights over the years.
Phylicia Rashad was Chadwick Boseman's teacher and mentor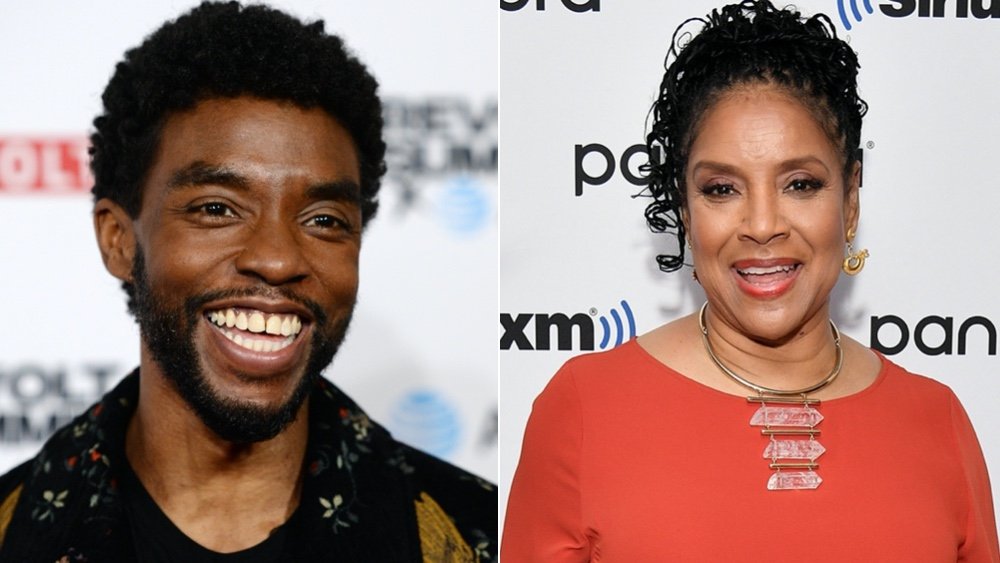 Amanda Edwards, Dia Dipasupil/Getty Images
While classic TV fans remember actress Phylicia Rashad as The Cosby Show's Clair Huxtable, for Chadwick Boseman, she was his teacher and mentor. "She would do a play in D.C. and you'd go see it, and she'd drive you home and talk to you," Boseman told Rolling Stone. " 'How you eating? You look too skinny. You need a pork chop.'" And, as Rashad recalled, he was determined to succeed on his terms.
"Chad was this lanky young man with big eyes and an endearing smile and a very gentle way," Rashad told Rolling Stone. "What I saw in him was the sky was the limit. He never asked me to introduce him to anyone — that's not his way. He was going to make it on his own merits." Yet, while Rashad didn't help Boseman get his foot in the door, she did help the promising actor attend the University of Oxford's prestigious summer theater program.
While Boseman and and his classmates got accepted, none of them had the funds necessary to attend. That's when Rashad stepped in to help. "She pushed for us," Boseman noted. "She essentially got some celebrity friends to pay for us to go." While Boseman initially refused to reveal who paid his way, he later told The Tonight Show Starring Jimmy Fallon that actor Denzel Washington was his generous benefactor. Both Rashad and Washington helped Boseman make an immeasurable impact during his years here on earth.