How Much Money Does The Below Deck Mediterranean Cast Really Make?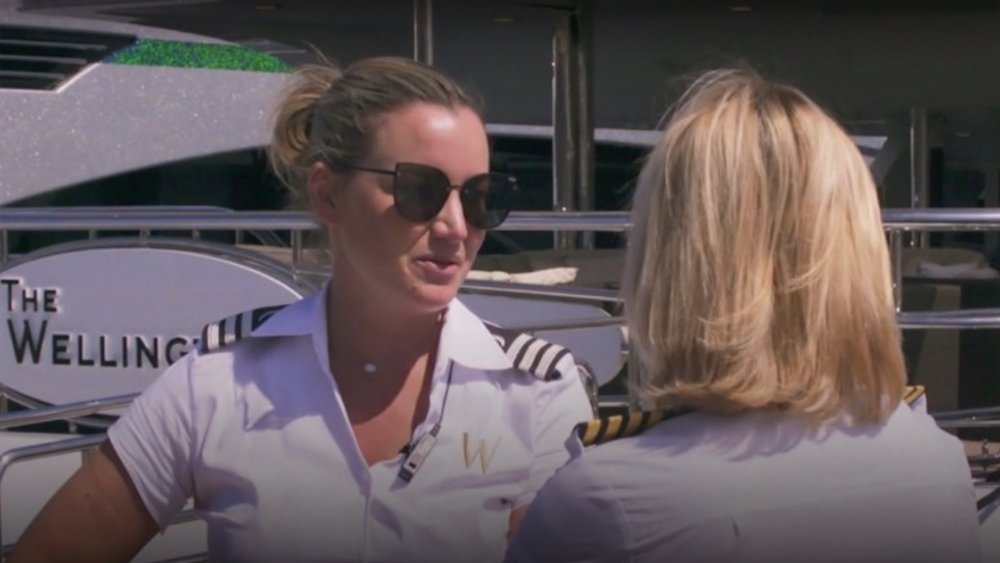 Bravo
The crew members of Below Deck Mediterranean work hard for their money, but when you think about all the cash they're actually making each season, it might be worth it. It's unclear exactly how much Below Deck Med cast members make, given that tips from charter guests and contracts with Bravo vary, but it's definitely a decent salary.
Kate Chastain is the Chief Stew on the original Below Deck, but she talked to Entertainment Tonight in October 2019 about money, and it's likely very similar to what the crew makes over in the Mediterranean. She said, "On a yacht of that size, [a good tip] would be $5,000 a person, for seven days of work. Five grand a crew member, usually. Our charters are a little bit shorter, just so we can make the show, [but] everything else is exactly the same. So, it's prorated. We usually get around $2,500, $2,000. Anything less than $1,000 would be depressing, which sounds crazy, doesn't it?"
According to Starcasm, the salary is tax-free, which is another bonus. Plus, they're sailing around the world as a job, which probably makes having to sleep in those teeny-tiny cabins not so bad. 
A 'Below Deck' producer said the stars make some extra dough from the show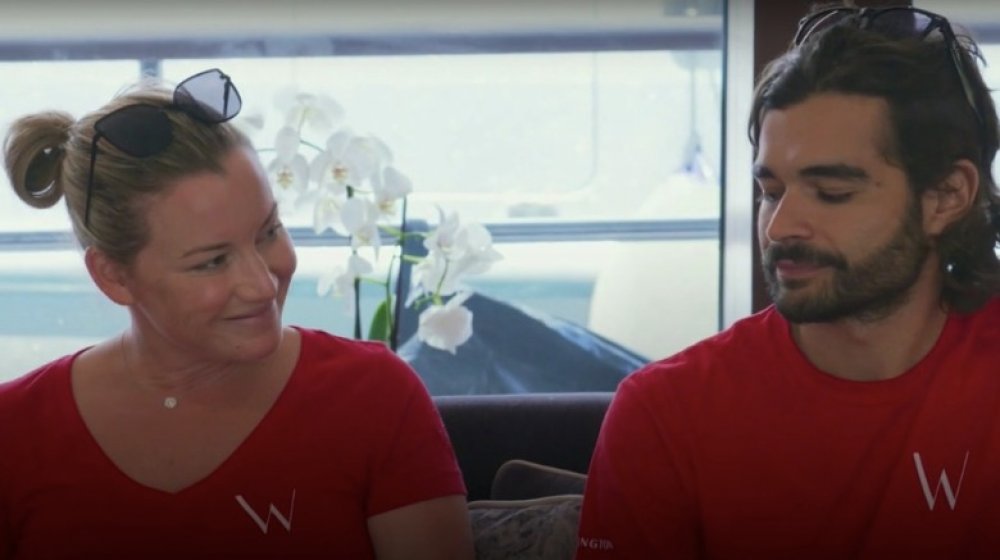 In addition to what they make for their salaries and tips, the cast only gets paid "a very little bit extra" for being on the Bravo show, according to Below Deck producer Mark Cronin, "but in general [their] salaries are in line with what they would make anyway as a yachty." He added, "The contract between the cast and me is: 'Please make us a great show that people will love — and please be fair in portraying who we are and what we do.'" But Cronin said that in a Reddit AMA three whole years ago.
Seeing that the show is now more and more popular and many mainstay crew members have become Bravolebrities, it's possible that they make a little more than they used to per episode or per season. Sure, it's a show about them doing their job, but the cast's antics, romances, beefs, and everything else is what makes it so great, so a production company or the network likely compensate them for it. Real Housewives, for example, negotiate to make millions of dollars per season. Below Deck cast members probably aren't earning that much, but they have some leverage as more and more people tune in.
So if you're thinking about becoming a yachtie, you might actually be able to quit your day job, too.