Natalie Portman Pregnant With Second Child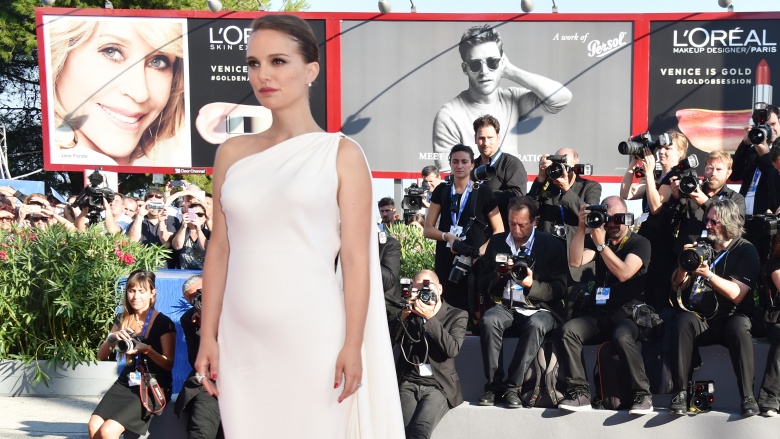 Getty Images
Oscar-winning actress Natalie Portman is pregnant again, People magazine confirmed on Sept. 8, 2016.
This will be the second child for the 35-year-old beauty and her husband, French choreographer Benjamin Millepied, whom Portman met on the set of Black Swan (2010) and married in 2012. They have a son, Aleph, 5.
Portman generated a slew of pregnancy buzz earlier this week when she debuted what appeared to be a baby bump on the red carpet at the 2016 Venice Film Festival. Portman was promoting her new movie, Jackie, in which she plays former First Lady Jacqueline Kennedy. Much like the last time she was pregnant, the actress has become a front runner in the race for the best actress Oscar thanks to a slew of rave reviews from critics.
Portman has kept a much lower profile since she gave birth to Aleph. In a 2016 e-mail exchange with author Jonathan Safran Foer, published by The New York Times, Portman revealed her life these days is mostly spent with her family. "When I'm not working, I'm pretty much exclusively with my family, so my rituals have to do with school, meal preparation, playdates, bedtime," she wrote. "Weekends are best for ritual, because I own them completely. I do the whole week's laundry, which I love because it's a task with a clear beginning and end. And then we spend the weekend together as a family—usually somewhere in nature, often with friends who have children. Lots of cooking." She added, "I like weekends better when I'm working because then they truly feel like I'm regenerating energy, whereas when I'm not working, time blends into one continuous, undifferentiated stream."
Portman previously touched upon how becoming a mom completely changed her outlook on motherhood. "I love being a mom, but it's much more intensive work than being an actress—going to work feels like you've got a day off," she told ELLE UK (via the Daily Mail) in 2013. "Not that I want a day off from being a mom, it's just perhaps I had this impression before that moms don't work. But they work more than anyone."
Portman moved to Paris in 2014 after Millepied was hired to be the director of dance at the Paris Opera Ballet. They recently moved back to Los Angeles, Portman revealed in an interview with Jimmy Kimmel.
Jackie is expected to hit theaters later this year, although it has yet to find an official distributor.