Jim Carrey's Grandson Looks Exactly Like The Comedy Legend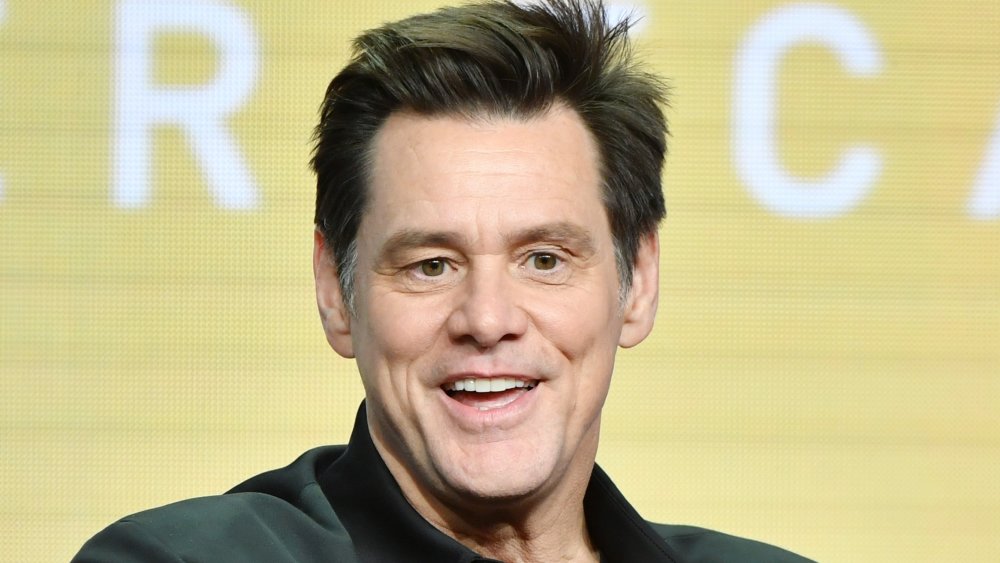 Amy Sussman/Getty Images
When one pictures the stereotypical grandad, Jim Carrey's image probably doesn't come to mind. However, fans of the comedy superstar might not be aware that he became a 47-year-old grandfather in February 2010 when his daughter, Jane Carrey, gave birth at the age of 22 to a baby boy named Jackson Riley Santana, per People. Carrey shares his daughter with ex-wife Melissa Womer. Meanwhile, Jane shares her son with ex-husband Alex Santana, who she divorced in 2011 after less than two years of marriage. 
Over the years, Carrey has seemingly maintained a close relationship with Jackson. In fact, the young boy is the spitting image of his famous grandpa — at least, when the actor was a little younger. Carrey announced the birth of his grandson on Twitter back in 2010 with a photo of the then-newborn, along with the caption, "Jackson Riley Santana, My Grandson, Born today! This is what 7lbs.11oz. of California dynomite looks like!" The Dumb and Dumber star was clearly a proud grandpa from the start. 
Just months after Jackson's birth, Carrey was spotted holding the baby boy at a Fourth of July bash at his Malibu home. They were joined by his daughter and a group of friends, including actor Gary Oldman. How many babies get to hang out with Oscar-winning actors?
Jim Carrey gushed about his grandson following his birth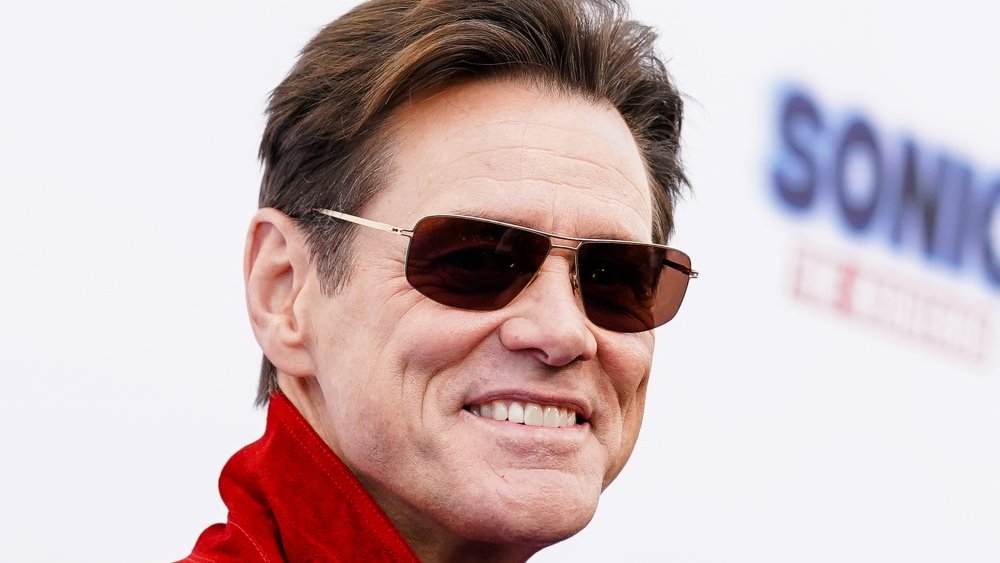 Rachel Luna/Getty Images
One month after Jackson's birth, Jim Carrey tweeted another picture of the newborn, writing: "Wanna stare at my grandson with me?! Nothin' better!" In November 2010, a few months before Jackson's first birthday, Carrey told Access Hollywood, "[I] love being granddaddy, granddaddy Jim." However, he admitted the idea of being a grandfather while in his 40s took some getting used to. "It's very odd," he said. "It's not something I expected at this age to be." 
Still, the funnyman described his grandson as "just magical," explaining, "I just get a lot of joy, a lot of joy from that little boy." He added, "It's the greatest feeling in the world and as you get older ... your connection to these things gets so intense ... you just go, 'Without this, I die.'" Well, a world without Carrey doesn't sound so great to us, so we're glad that little boy came along! 
Jim Carrey loves his grandson, but he doesn't love being called 'grandpa' in public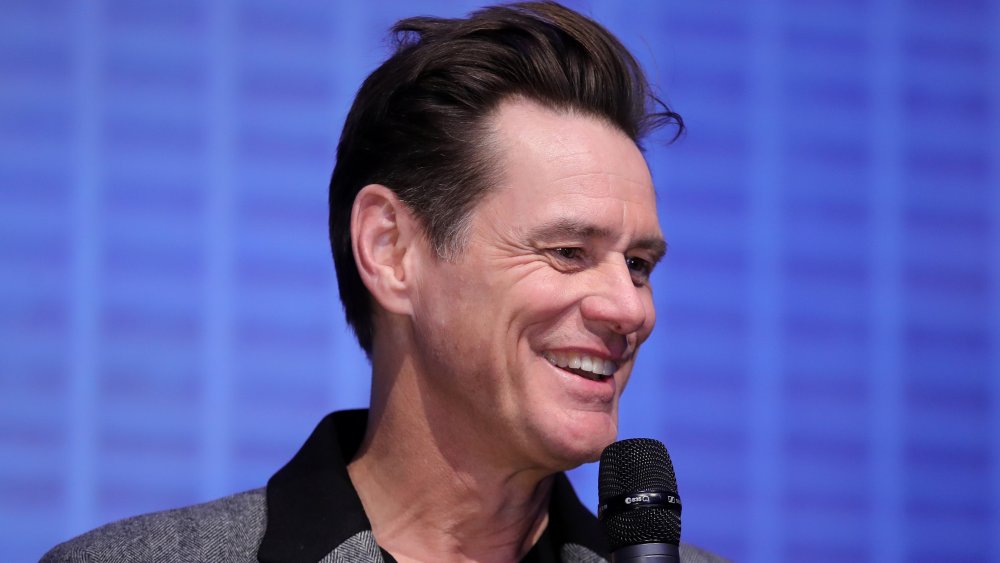 Andreas Rentz/Getty Images
In early 2020, while promoting his film Sonic the Hedgehog on the U.K. talk show Lorraine, Jim Carrey opened up about his relationship with Jackson. Host Lorraine Kelly insisted it was "ridiculous" that Carrey was a grandad, adding, "You do not look old enough!" The Ace Ventura star acknowledged, "I'm a good grandad, but it's a little embarrassing, I gotta say, in public when just ... he's like 'Grandpa!' You know, he doesn't hold back at all." Still, Carrey maintained, "We are buddies. He could be my bodyguard. He's an awesome dude."
As for the activities they do together, Carrey noted that they play the Sonic the Hedgehog video game, but Jackson "humiliates" him because he's so much better at it. "He trash-talks me the entire time," said the actor. "I put money in the curse jar. I keep doing that, I think I owe him about $500." He continued, "I'll say something like, 'I am gonna practice this and I'm gonna kick your butt,' and then he says, 'Sure, if you go back and get born again and start learning at the age of two.' It's unbelievable. He's like a jet pilot already." 
It remains to be seen if Carrey's grandson will follow his legendary grandparent into comedy, but if they ever make an Ace Ventura prequel, Jackson would be perfect for the role.