The Truth About Chris Farley's Siblings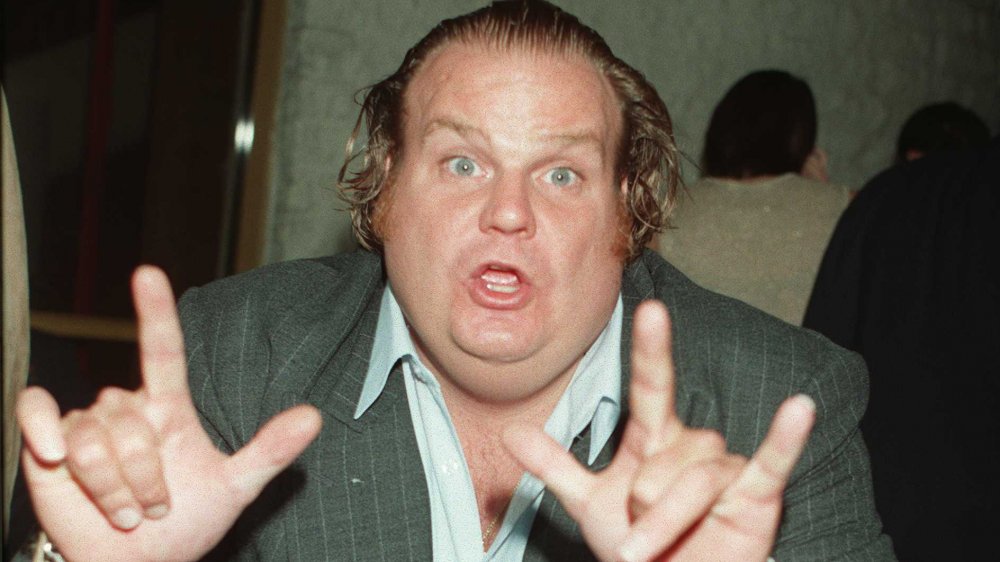 Denny Keeler/Getty Images
Chris Farley's death in 1997 was a major loss to the comedy world. The Saturday Night Live star tragically died at the age of 33 of "an overdose of cocaine and morphine," according to The New York Times. Farley's death came after years of "substance abuse troubles," per the Chicago Tribune. It was Farley's younger brother John who found him dead in his apartment in Chicago. The comedian had four siblings in total: Tom Jr., Kevin, John, and Barbara, but it's John and Kevin who have gone on to honor their late brother in the comedy world. 
Over the years, John and Kevin have seemingly remained friends with many of Farley's famous pals, including Adam Sandler, David Spade and Norm MacDonald, frequently appearing in their projects. In addition to paying tribute to their brother through comedy, John and Kevin have also opened up about his tragic death — as well as his legacy — in a number of interviews. Let's take a look at some facts you probably don't know about Chris Farley's younger brothers, John and Kevin. 
Chris Farley's brothers appeared in the late star's movies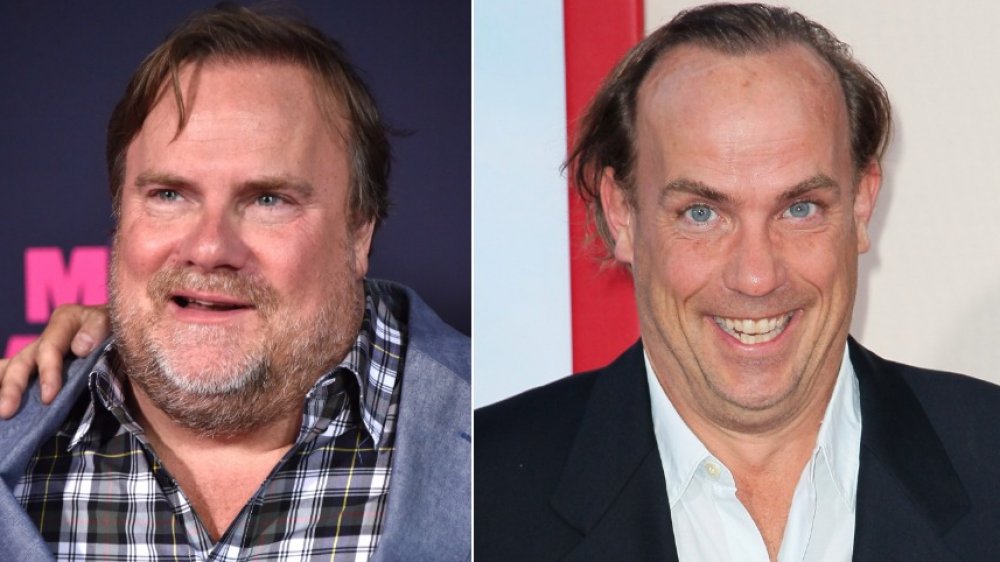 John Shearer/Getty Images
Before his untimely death, Chris Farley's brothers appeared alongside the comedian on the big screen. John and Kevin both briefly appear in Tommy Boy, Black Sheep and Beverly Hills Ninja. It's not necessarily common for a celebrity to insist that family members join them on screen, so it goes to show just how close Chris seemingly was with his younger brothers. After Farley passed, Adam Sandler and David Spade were there to ensure that Chris' brothers continued their comedy careers. 
Kevin has popped up in Sandler movies like The Waterboy and Eight Crazy Nights, while John can be seen in the Sandler flicks Little Nicky, You Don't Mess with the Zohan and The Ridiculous 6, just to name a few. Both John and Kevin also have cameos in Spade's movies, Joe Dirt and Dickie Roberts: Former Child Star. In 2020, John landed a funny supporting role in Spade's Netflix comedy The Wrong Missy.
How Chris Farley's brothers have honored his legacy
These days, Chris Farley's brothers bring up the late actor frequently in interviews. In a 2013 interview with Bruner & Stevens, John recalled the fun times he shared with Chris backstage at Saturday Night Live. "Kevin and I got to be featured extras in a lot of the skits," he said. "We hung out in Chris' dressing room all the time," he said, adding, "We would go in the limo with Chris to the after party every time. That party went on all night and it was a lot of fun."
On the 20th anniversary of Chris Farley's death in 2017, Kevin spoke to their hometown newspaper, the Wisconsin State Journal, about his brother's legacy. "It's kind of crazy for me to see just how people still embrace him," said Kevin. In 2019, Kevin spoke to Fox News about his brother's lasting impact in the pop culture zeitgeist. "We're very touched that people are still talking about Chris 22 years after his passing," he noted. Kevin also admitted that Chris wasn't always comfortable with being a celebrity, saying, "I think it was a struggle for him," he said, adding, "But he did the best that he could."
He continued: "He rose to fame very quickly. And I think with that came a lot of pressures that he wasn't really prepared for." Kevin added, "He really enjoyed his work and he enjoyed his life. But addictions can play tricks with your brain and your self-esteem. I think that's what he struggled with."