The Real Reason Mischa Barton Got Fired From The Hills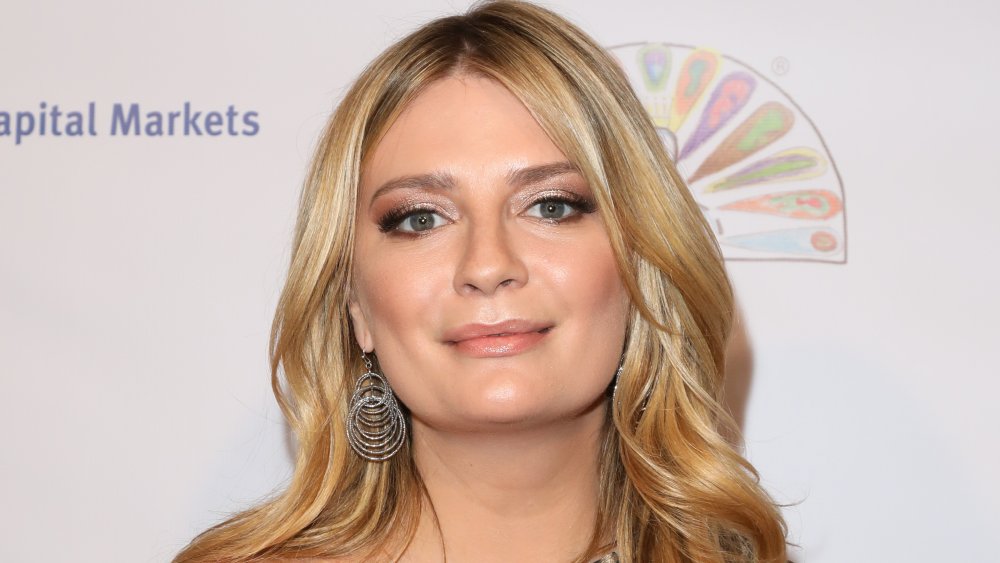 Paul Archuleta/Getty Images
In March 2020, TMZ reported that actress-turned-reality star Mischa Barton would not be returning for the second season of The Hills: New Beginnings. But why? Sources told the outlet that producers found Barton's story line to be "a bit bland," which is likely code for Barton being a snooze fest on screen. *Yawn*
At the time, the outlet reported that MTV had found a replacement and a remedy for the boring content. Enter Caroline D'Amore: wife, mother, pizza heiress and former Los Angeles socialite. She's also dabbled in the acting world and even moonlights as an international DJ. Definitely NOT boring, that's for sure.
In a 2018 interview with Swaay, D'Amore spoke candidly about rebelling against the family business before finally jumping into the pizza world with both feet and wide, open arms. "My childhood was spent in our restaurants or on-site catering of big events and film sets. So, when I became a teenager — I wanted nothing to do with pizza. I found music and DJing as my way out," D'Amore confessed. 
But these days, it appears D'Amore has found yet another passion — reality TV. But what does Barton have to say about her purported replacement? Let's just say, she's not exactly thrilled. Keep reading to find out the nitty gritty details.
Mischa Barton slammed her alleged 'Hills' replacement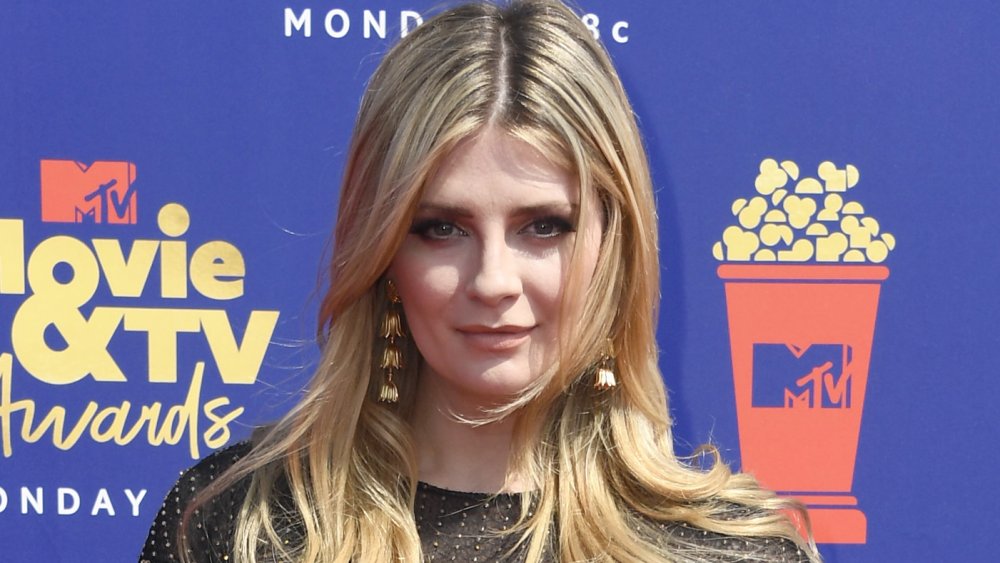 Frazer Harrison/Getty Images
After catching wind via celebrity and entertainment gossip sites that she was supposedly being replaced on The Hills: New Beginnings by pizza heiress, Caroline D'Amore, Mischa Barton had a few choice words for all parties involved. Per Page Six, the O.C. star took to Instagram to air out her grievances and simultaneously throw some major shade at D'Amore. 
In the post, Barton provided a screenshot of an US Weekly headline that read: Caroline D'Amore Joins Season 2 of 'The Hills' Revival, Mischa Barton Will Not Return. Barton penned the caption: "Lol. Where do people get their reporting from?" She went on to add, "As if anyone would watch @carolinedamore try to hoc [sic] her boring ass pasta bowls and greasy pizza on tv. Get the story straight first. @usweekly." SHOTS FIRED. WE REPEAT SHOTS FIRED.
But not so fast. D'Amore didn't take the insult lying down. She immediately got to work clapping back. D'Amore went back to the scene of the crime — Instagram — and posted a photo of herself donning black lingerie and holding a pizza box with the caption: "Thank you for the sudden surge in @pizzagirlofficial sales this morning." She went on to add: #notstoopingtoyourlevel @mischabarton REAL women don't bully other women." She then promptly signed off with both a pizza and lipstick print emoji. MIC DROP.
Whether or not Barton has actually been fired from the reality series is simply TBD. Is it possible the network plans to keep both of the women on the show? If so, let the games begin.