The Untold Truth Of The Actress Who Plays Mulan, Liu Yifei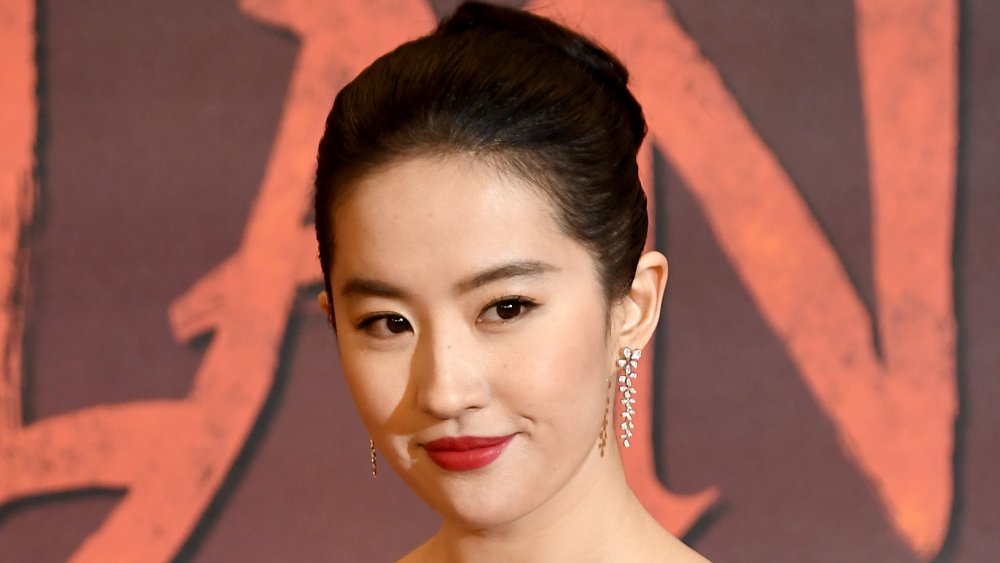 Ian Gavan/Getty Images
In Disney's Mulan, which was released back in 1998, Hua Mulan impersonates a man to join the army and fight in her elderly father's place. This time around, though, the story is getting a live-action upgrade and way more Kung Fu (sadly, no Mushu, though). The movie — set to be released on Sept. 4, 2020, via Disney+ — has already received positive reviews from critics. 
The movie was originally scheduled to hit theaters in March 2020, but due to the coronavirus, it was delayed until July 2020, per Glamour. The Disney remake was then pushed to August 2020, before ultimately received a September 2020 debut. At $200 million, it's Disney's most expensive remake so far, according to The Hollywood Reporter.
Niki Caro's masterful direction has been applauded, but it's her leading lady, Liu Yifei, who has seemingly been getting the most attention. Though Mulan might be considered her breakout role, she's been on the scene for years, acting alongside Nicolas Cage in the Outcast and Jackie Chan in The Forbidden Kingdom. While it might be her first leading role in front of an international audience, chances are you're about to see a lot more of the actress.
Here's everything you need to know about Liu Yifei, a star on the rise.
Liu Yifei is serious about her craft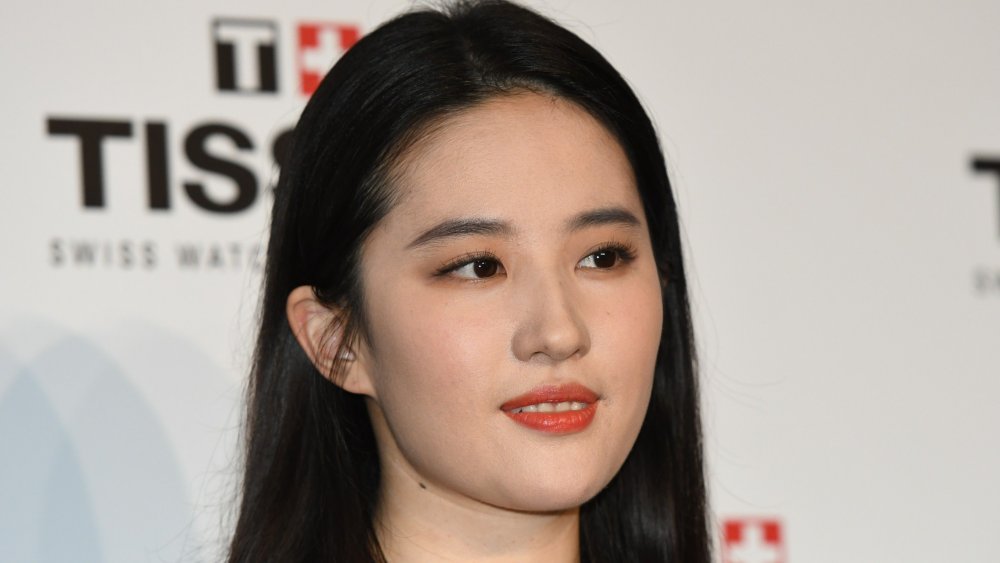 Tpg/Getty Images
Many actors spend months — sometimes even years — preparing for a role, and Liu Yifei is no different. According to Elle, Liu's nickname is "Fairy Sister" thanks to her stunning good looks and seemingly effortless talent. However, don't let the name fool you. Liu isn't afraid to get down and dirty when its time to get into character.
Case in point? She does almost all of her own stunts in Mulan, which is no small accomplishment considering the action-packed nature of the film. Page Six reported that Liu had to train for "three months, seven hours a day," in order to nail the physically demanding role. The film's cinematographer, Mandy Walker, told Insider: "Liu Yifei is incredible. She did pretty much most of the stunt work herself — the horse riding, the sword fighting, the martial arts, the battle sequences, the stunts." 
Director Niki Caro said (via Page Six): "Yifei's action is explosive. Our jaws dropped at her skill. An accomplished martial artist, she wields a sword, rides a horse, and sings. She's the complete package. The only one who could play Mulan."  
"It took great fortitude," Liu said of the role (via Page Six): "I built up strength to play the character." Liu's talent was seemingly evident from day one. According to The Hollywood Reporter, she outshone 1,000 other hopefuls to land the coveted role of Hua Mulan in the big-budget film.
Liu Yifei isn't afraid to use her voice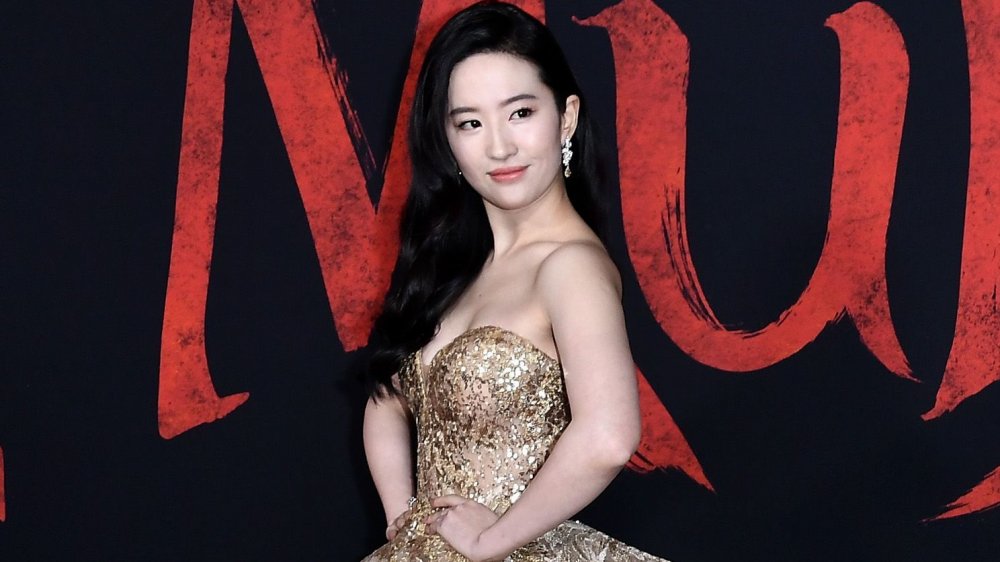 Frazer Harrison/Getty Images
When it comes to politics, Liu Yifei isn't afraid to share opinions. The actress — who was born in Wuhan, China — split her time between China and Queens, N.Y. when she was a child. While she is a naturalized U.S. citizen, her loyalties seemingly lie with China. In 2019, a bill was introduced that would "allow people charged with crimes in Hong Kong to be extradited to mainland China for trial and punishment," per Elle. According the outlet, protests erupted when the Chief Executive of Hong Kong refused to withdraw the bill or resign as the people demanded. 
In the midst of the protests, Liu posted a statement to her Instagram. The statement, which was written in Chinese, translates to read (via The Hollywood Reporter): "I support Hong Kong's police, you can beat me up now," adding, "What a shame for Hong Kong." According to Elle, the post was ultimately removed, but the damage was done.
#Boycottmulan started gaining traction on Twitter, and international outlets picked up the story, per Elle. In February 2020, Liu seemingly publicly backtracked, telling The Hollywood Reporter: "I think it's obviously a very complicated situation and I'm not an expert," she said, adding, "I just really hope this gets resolved soon."