The Real Reason Jesse Metcalfe And Cara Santana Broke Up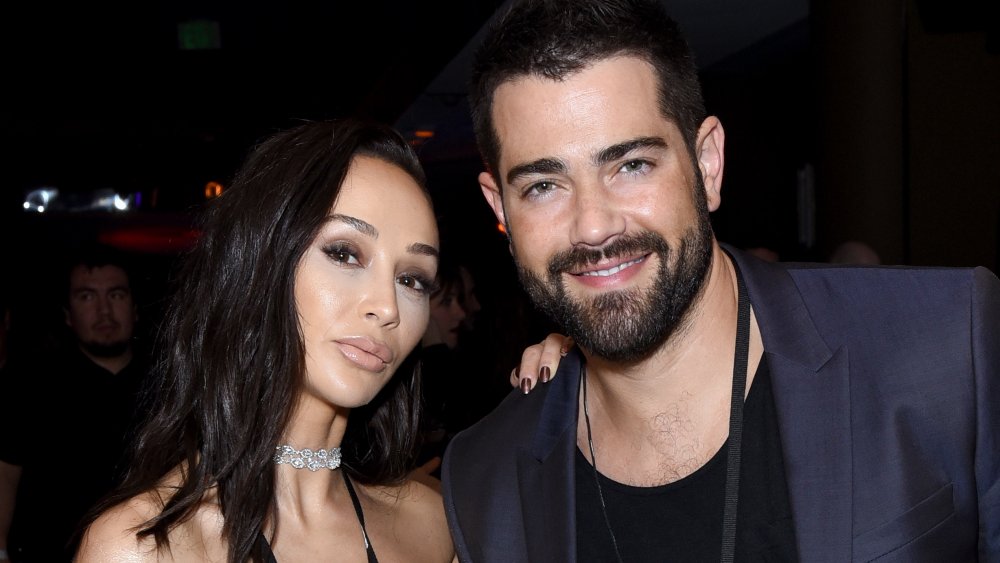 Presley Ann/Getty Images
In August 2016, Jesse Metcalfe couldn't help but gush about his engagement to Cara Santana. At the time, he told Us Weekly: "It's been a long time coming, but we couldn't be happier." However, they didn't end up getting married. Instead, they went through a confusing public breakup. 
Us Weekly confirmed that they were together at The Art of Elysium's 13th Annual Celebration at the Hollywood Palladium on Jan. 4, 2020. She told the magazine: "I totally get why people are interested in [wedding plans]. We're, like, two people kind of doing it, like, on our own terms, which I think you know, as a modern woman, as in a modern couple, it's nice to be able to be like, 'He's 41, I'm 34 and we're taking our time and it's just easy."
On Jan. 22, 2020, the Daily Mail published photos of the Hallmark movie star "holding hands with Hungarian model Livia Pillmann" in West Hollywood. Hours later, he was "photographed cozying up to a blonde mystery woman," per US Weekly. At that point, it was assumed that Metcalfe and Santana were still together. At the time, it was unknown whether he was cheating on Santana or if he was actually just a single man when he was photographed with the other women. 
The same day, a source cleared things up, telling Us Weekly: "They've split and are not together. He did not cheat on her." The couple was together for 13 years, and, as of this writing, neither party has publicly commented on when they actually split or shared the reasons behind the breakup.
Cara Santana and Jesse Metcalfe's split timeline is confusing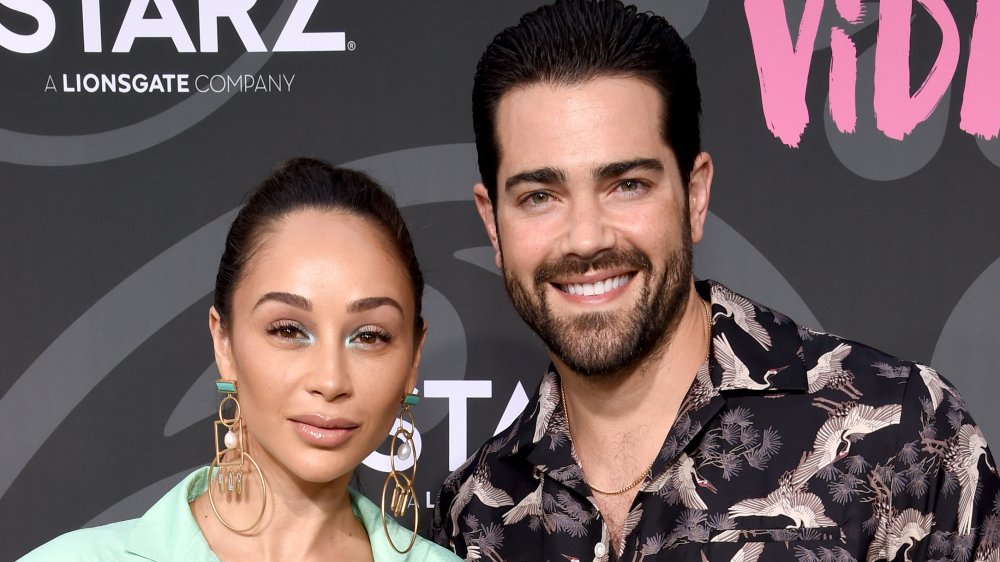 Michael Kovac/Getty Images
Even though, as of this writing, Jesse Metcalfe and Cara Santana haven't addressed their split, a source dished to E! News in late January 2020. The insider shared, "They truly have been on and off several times throughout the duration of their relationship. Recently, they hit a breaking point and have been having issues." The same source claimed, "It has been very rocky starting the end of last year and especially the last couple of weeks. They haven't been very vocal or open about what they are going through as they are trying to work it out, but they are just not getting along."
Apparently, Santana was "completely blindsided" when those photos surfaced. However, neither of their reps responded to the outlet's request for a comment. On Jan. 23, 2020, Us Weekly reported that Metcalfe was dancing and making out with a model named Jade Albany at State Social House in West Hollywood. A source told the magazine: "The girls Jesse has been with are aware of Jesse's relationship with Cara and he has been telling them along with other friends that 'it's complicated' between the two of them." The word "complicated" seems apropos here. Nevertheless, Santana and Metcalfe's true relationship timeline has not been publicly verified.
In April 2020, People shared photos of the Dancing With the Stars contestant and Santana running errands. An Us Weekly source claimed, "They are definitely not back together. They own a home together and they are quarantined together." Apparently, Metcalfe was living in the guest house at the time. 
Cara Santana and Jesse Metcalfe have both seemingly moved on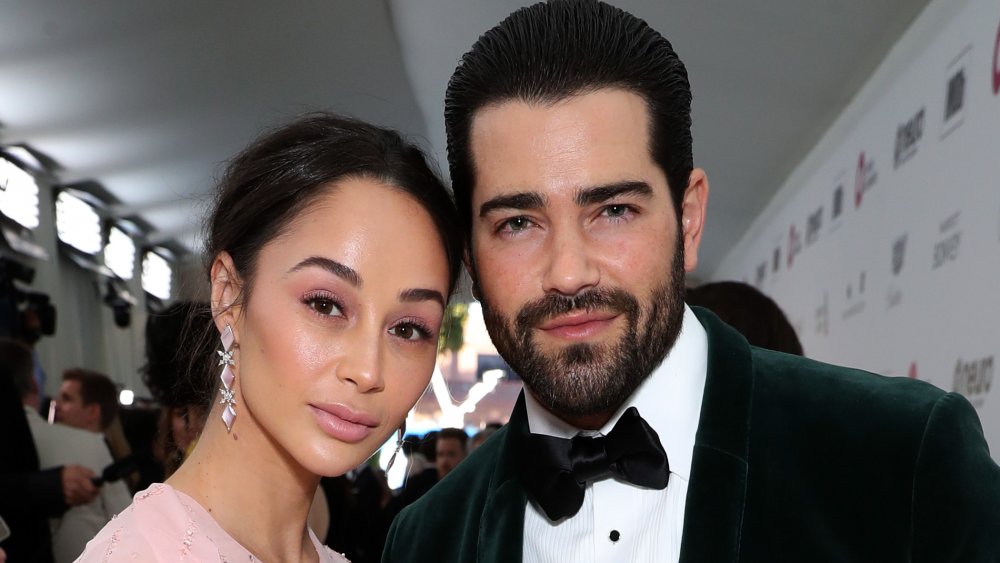 Rich Fury/Getty Images
In an August 2020 Instagram caption, Cara Santana shared, "Woke up a 35 year old... happiest and healthiest I've ever been." That caption could have been alluding to anything, but, maybe, it was also a reference to her new relationship status. The same month, E! News reported that Santana was dating Shannon Leto, the older brother of actor Jared Leto. Shannon is also the drummer in Jared's band, Thirty Seconds to Mars. 
A source told the outlet: "Cara has healed from the heartbreak and has moved on. She's truly in a good place." The Daily Mail came through with the receipts when the outlet shared photos of the two kissing each other in Santa Monica, Calif. in August 2020.
Apparently, Santana is not the only one in a new romantic relationship. The Daily Mail also reported that Jesse Metcalfe was dating Corin Jamie Lee Clark, a model from Canada. This seemingly means that Metcalfe and Santana are no longer living together at their former home post-breakup. According to the Daily Mail, the Desperate Housewives alum and the model had been living together after meeting at a Los Angeles party in May 2020.
Perhaps, one day Santana and Metcalfe will clear up the confusion surrounding their split, or maybe it will simply remain a private matter between the two exes.