The Real Reason Billy Joel Never Sells Out His Front Row At Concerts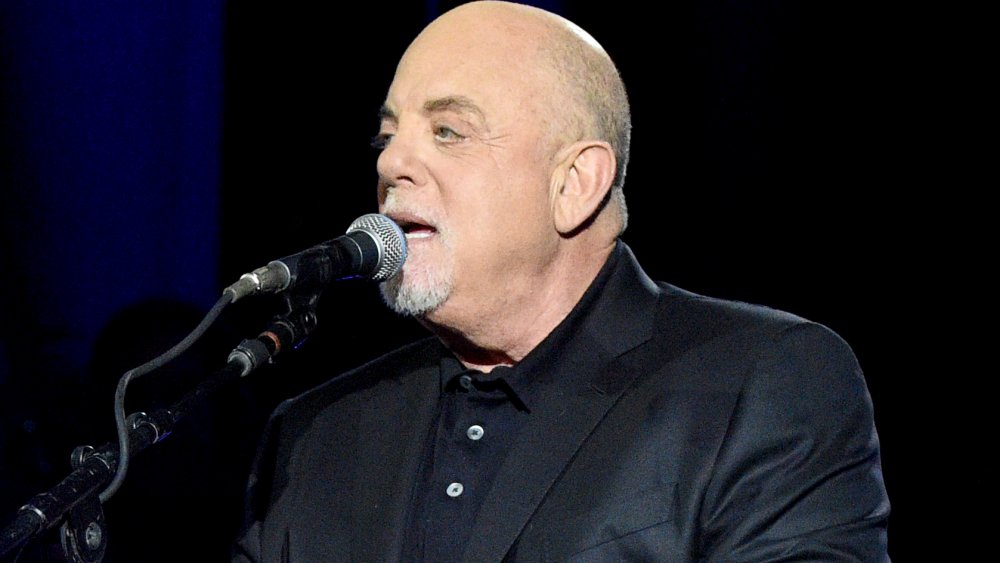 Kevin Mazur/Getty Images
Billy Joel is one of the most successful musicians and entertainers of all time. Getting his start in the mid-1960s, the "Piano Man" has experienced the kind of longevity that most entertainers can only dream of. He regularly sells out stadiums to fans of all ages and from all over the world, breaking records in the process. Case in point? Back in July 2015, Joel broke the record at Madison Square Garden for the "most number of performances by any artist," per Broadway World. The previous record holder? Elton John. 
While fans clearly can't get enough of Joel, there's one part of his shows that he allegedly never sells out — the front rows of his concerts. But why? Well, in September 2020, a viral Instagram post seemingly answered that question. The post claimed that Joel got tired of the "bored, rich people staring up at him." So is that really the case? Keep reading to find out.
Billy Joel's daughter seemingly confirmed the story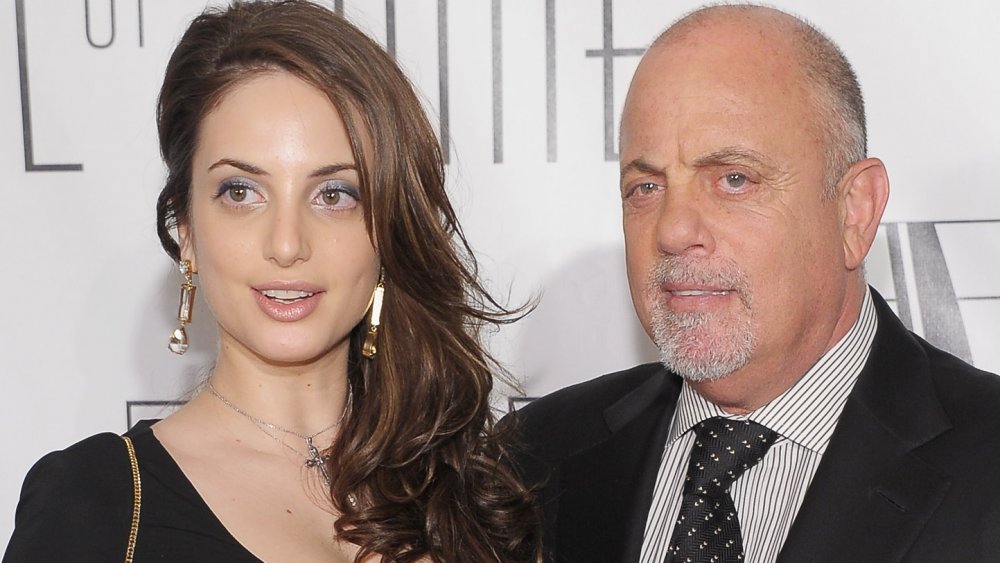 Michael Loccisano/Getty Images
If the Instagram post in question looks a bit suspicious, worry not! Billy Joel's daughter seems to have confirmed the information. Alexa Ray, Joel's daughter with famed supermodel Christie Brinkley playfully commented on the post (via People): "A Real Mensch!" Ray, a singer in her own right, performs with her father at his concerts, as well.
So what's really the deal here? According to the Alexa Joel-approved post, instead of letting scalpers take advantage of his fans, Joel saves the seats for the "real fans," the fans who bought nosebleed tickets because they just wanted to be in the same room as him. The fans who get the tickets are "people in the front row that are really happy to be there," giving more energy for the artist to feed off and make the show even better. According to People, the post pulled the information from a 2014 interview Joel did with Billboard.
As for the practice of saving tickets for fans, Joel isn't the only one who has done this. Notably, the wildly successful Broadway musical Hamilton has a similar policy. While they don't give front row seats to those in the back of the theater, the musical has a lottery system fans can enter to win seats. Like a Billy Joel show, Hamilton had a problem with scalpers buying all the tickets, preventing fans with less financial means from seeing the show as easily.
Perhaps other artists should take a page from Joel's playbook — it just might change their shows for the better.