Where Does RuPaul Live And How Big Is His House?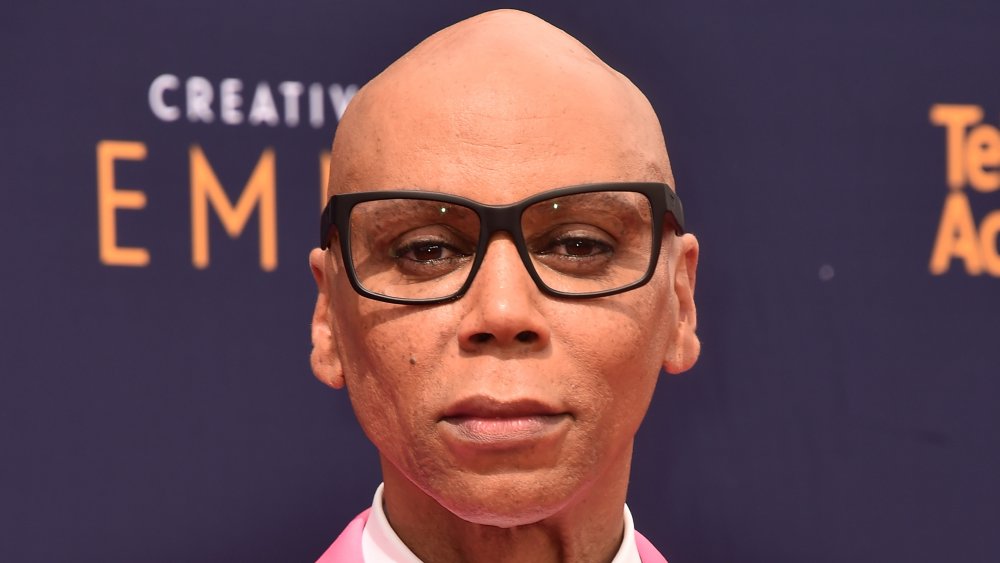 Alberto E. Rodriguez/Getty Images
RuPaul — whose full name is RuPaul Charles — is "the queen behind the reality show that introduced mainstream audiences to the art form of drag, RuPaul's Drag Race," which is just one of the reasons why he's "considered one of the most successful drag queens of all time," according to Finance 101. Along with being responsible for sparking stunning transformations on his show, he's also earned a lot of money over the years. And with that money, he's built up quite an enviable real estate portfolio.
Along with his partner's property in Wyoming — Australian artist Georges LeBar owns a 50-acre rural ranch — Variety noted that RuPaul can also crash in his condo in the Norma Triangle neighborhood of West Hollywood, which he bought in 2007 for almost $600,000. The two-bedroom condo is 1,200 square feet. When the star is in New York City, he has another 1,200-square-foot property to call his own — a spacious condo in a "converted newspaper factory on a cobblestoned street in the heart of [the] West Village," which he "acquired nearly 25 years ago for $350,000," per Variety.
However, while those are surely impressive abodes, they likely can't compare to the massive mansion RuPaul bought in one of the country's most exclusive and most well-known neighborhoods.
RuPaul owns a 'dramatic' mansion in Beverly Hills
RuPaul apparently decided to take his already impressive real estate game up another level when, in October 2019, the Los Angeles Times reported that the star had paid $13.7 million for a "European-style home in Beverly Hills."
Sitting on half an acre of land, Rupaul's property includes a swimming pool, a spa, and a gazebo, which are "surrounded by lush landscaping," the Times explains. The house itself spans 10,000 square feet and includes six bedrooms and eight bathrooms. The expansive space also features a "media room, an office, a wine cellar, and a pair of formal living spaces." On the upper level of the home, the master suite "overlooks a lamp-lit backyard that carries the same elegant style as inside."
And if you're wondering what you'd find if you were RuPaul's guest and got to go inside his incredible home, the Times noted that everything in the house is "dramatic" — including the "voluminous two-story, chandelier-topped foyer with splashes of marble and wrought iron." There's also a spacious dining room, as well as "a chic kitchen with custom cabinetry and a rounded breakfast nook." 
Honestly, though, would you expect RuPaul to live in anything less than an ultra-fabulous home?! We think not!