Alexis Arquette Dead At 47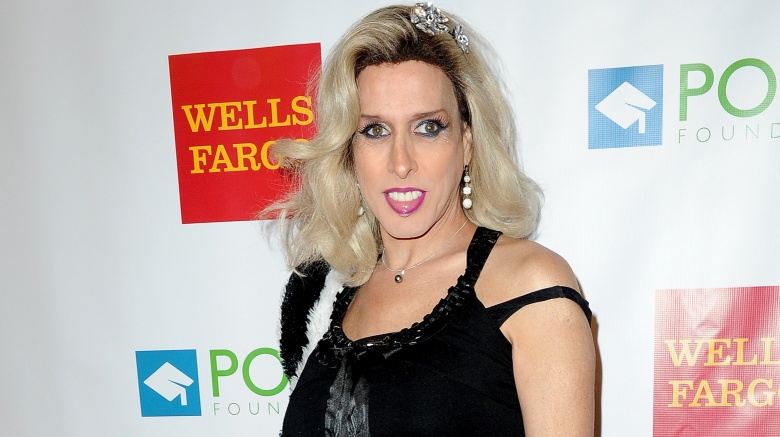 Getty Images
Transgender actress and activist Alexis Arquette died on Sept. 11, 2016, her brother, Richmond Arquette, confirmed in a press release posted to Facebook. She was 47.
"Alexis was born as Robert, our brother," said the release, which was crafted by Alexis' Oscar-winning sister, Patricia Arquette. "We loved him the moment he arrived. But he came in as more than a sibling—he came as our great teacher. As Alexis transitioned into being a woman, she taught us tolerance and acceptance. As she moved through her process, she became our sister, teaching us what real love is."
"In the days leading to her death, she told us she was already visiting the other side, and that where she was going, there was only one gender. That on the other side, we are free from all of the things that separate us in this life, and that we are all one," the statement said. "She passed away surrounded by love. We held her and sang her David Bowie's 'Starman' as she punched through the veil to the other side. We washed her body in rose petals and surrounded her with flowers."
Exact details on how Alexis—who transitioned into a woman in her 30s—died remain unclear. TMZ reported that she had been "battling an illness" without specifying what the illness was.
The family's statement focused on Alexis' contributions to the world. "Alexis always had to do everything first," it said. "She left before we were ready to let her go. We are all heartbroken that she is no longer with us, but we are grateful for the grace and kindness we were all shown during this difficult time. We are comforted by the fact that Alexis came into our family and was our brother and then our sister, and that she gave us so much love. We will love you always, Alexis. We know we were the lucky ones."
The release, which was signed by siblings Richmond, Patricia, David Arquette, and Rosanna Arquette asked that "donations please be sent to organizations that support the LGBTQ community."
Alexis' career spanned multiple decades in Hollywood and included roles in movies such as Last Exit to Brooklyn (1989) and Pulp Fiction (1994). She's perhaps best known for playing the Boy George-esque character in the popular 1998 Adam Sandler comedy The Wedding Singer (1998). In light of her passing, Boy George posted a tweet offering his condolences. "R.I.P my sister Alexis Arquette. Another bright light gone out far too soon. Love to the family and all that loved Alexis."