Dustin Johnson: How Much Is The Professional Golfer Worth?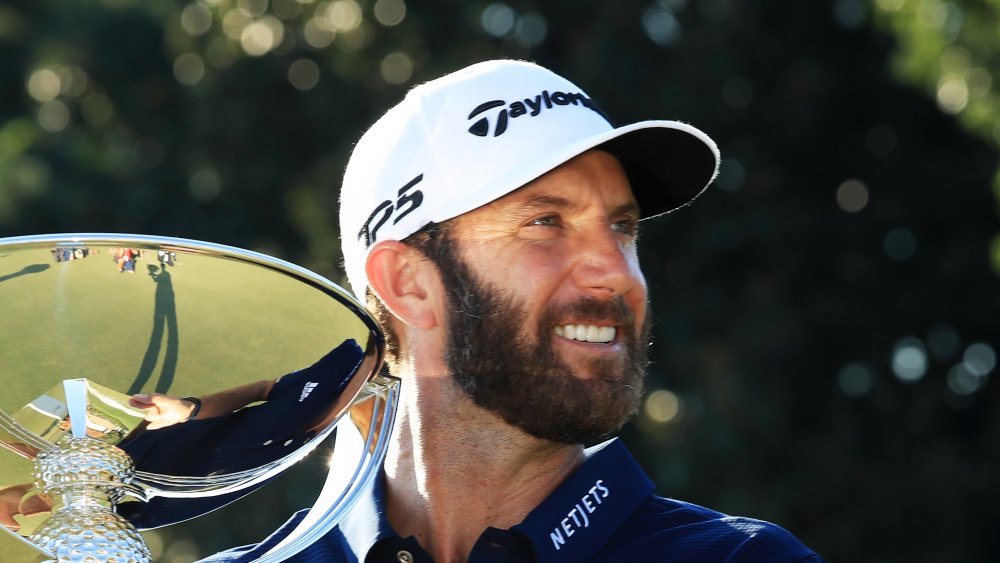 Sam Greenwood/Getty Images
Golf has always been associated with the wealthy, but it's also a lucrative business for professional players. If you think NFL or NBA players make a lot of money, professional golfers like Dustin Johnson's net worth may really floor you. Unlike most pro athletes, the majority of a golfer's wealth doesn't come from some seasonal contracts. It's all tournament prize money, which totally explains why people watch pro golf so closely — there's a lot of cash on the line every time a pro golfer walks out onto the green.
Johnson became the world's number one ranked golfer in February 2017, at just 32 years old, and stayed in that spot for 64 whole weeks, which is the fifth-longest run at the top. Pretty impressive! He also won the 2016 U.S. Open, and that same year he was PGA Tour Player of the Year and the leading PGA Tour money winner. So how much is he worth now? He's obviously invested wisely.
Dustin Johnson just got even richer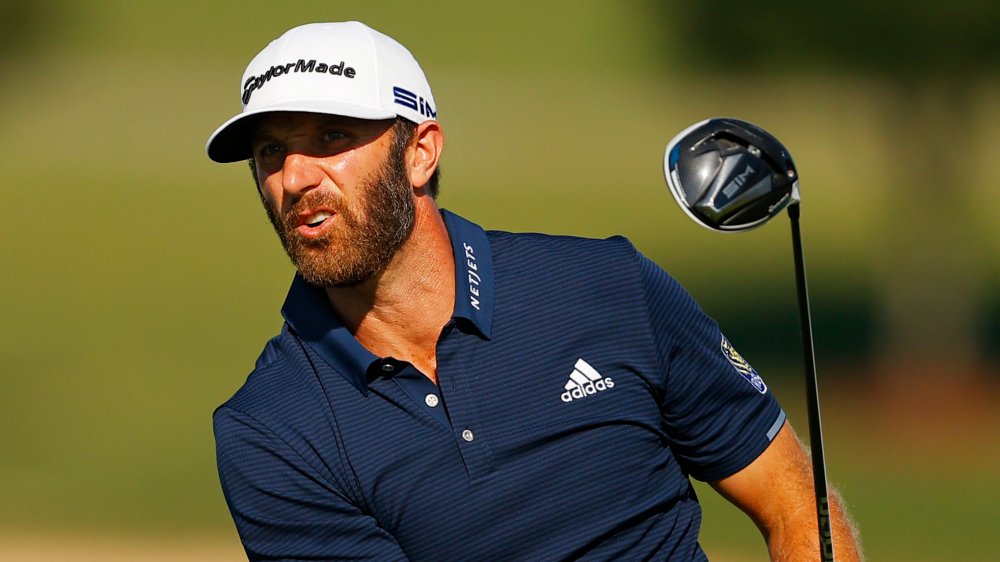 Kevin C. Cox/Getty Images
According to Celebrity Net Worth, Dustin Johnson is worth a cool $50 million. Much of that comes from tournament winnings, but he's also endorsed Adidas since 2007, per Forbes, and also has partnerships with TaylorMade, NetJets, BodyArmor, New Era, and Hublot. 
Moreover, Johnson's family is pretty well off. He's married to Paulina Gretzky, a Canadian-American pop singer and the daughter of pro hockey legend, Wayne Gretzky. Paulina is worth $5 million, per Celebrity Net Worth, and her father is worth $250 million, per the same outlet. Altogether, the family is basically rolling in money, and most of it made from playing sports, which is pretty impressive. 
Johnson's net worth may have increased even more, as he won the FedEx Cup in September 2020 over Justin Thomas and Xander Schauffele in the Tour Championship. He is the first number one seed at the Tour Championship to win the FedEx Cup since Tiger Woods did it in 2009. 
The FedEx Cup is worth millions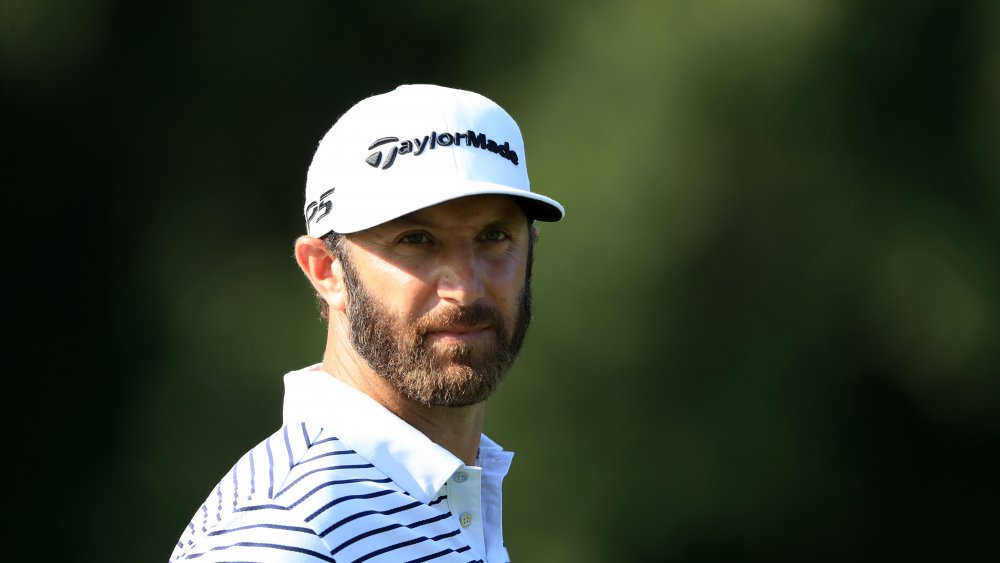 Sam Greenwood/Getty Images
Dustin Johnson was rightfully proud of his FedEx Cup win, saying in a press conference after winning, per PGA Tour, "It's a very tough trophy to win. I controlled my own destiny, but I still had to go out and play well. I had a lot of great players right behind me. It got close at the end. I knew it was going to come down the stretch and I'd have to hit some golf shots."
Per ESPN, the FedEx Cup winner takes home $15 million, so Johnson can't be blamed for being happy about the win. It was also a career moment for him, as he said in the same press conference. "Being a FedEx Cup champion is something that I really wanted to do. I wanted to hold that trophy at the end of the day. It was something that I wanted to accomplish during my career," he said. 
Holding the trophy is great and all, but a cool extra $15 million in your pocket isn't bad either.