This Is What Bebe Rexha Was Like Before The Fame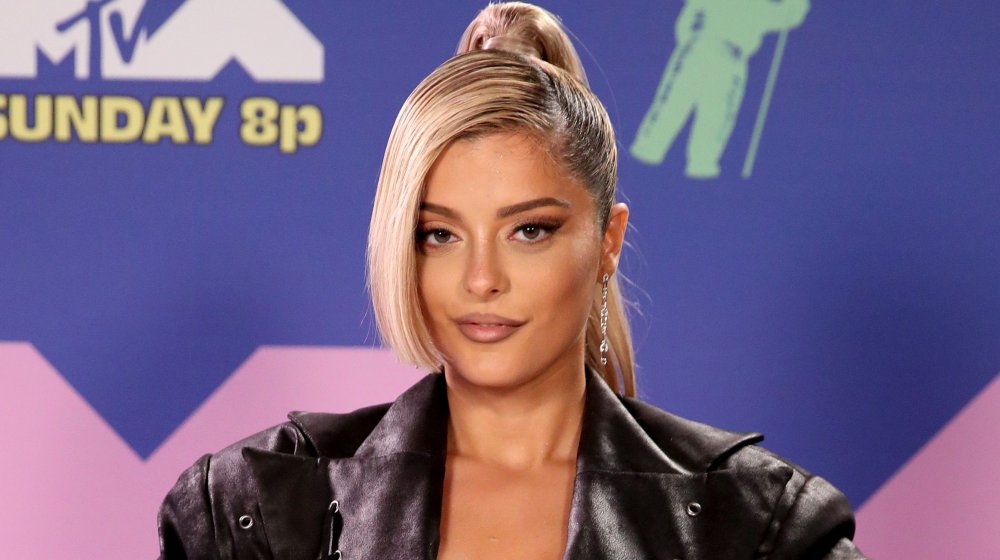 Rich Fury/mtv Vmas 2020/Getty Images
What you probably don't know about pop songstress Bebe Rexha is that she was in the music industry long before you even realized, writing some of your favorite tracks. For instance, did you know she co-wrote the song "The Monster" by Eminem and Rihanna? She did. In 2013. Before releasing any music of her own. So, let's take it back even further and get to know who Bleta Rexha (her real name) was before becoming Bebe.
Rexha is a New Yorker, born and raised. She's always been musical, and she told People in 2016 it started when she was just 4. "I was watching a lot of The Little Mermaid, and I loved that movie. I was going around the house singing — I wanted to be on Disney and everything; I wanted to be a princess." She played the trumpet for years and taught herself guitar and piano. She then joined the school choir, also doing musicals along the way.
She wrote her own music from a very young age and was influenced by some of her favorite artists. Rexha told Rolling Stone in 2018, "I was always into music," adding that the songs she wrote years ago were more neo-soul. "It was a lot of 808s because I was listening to so much Swizz Beatz and Kanye West at the time." From there, she and two of her friends made their own girl group, writing music afterschool. It wasn't too long after this that everything changed for Rexha.
Bebe Rexha scored her first music award as just a teen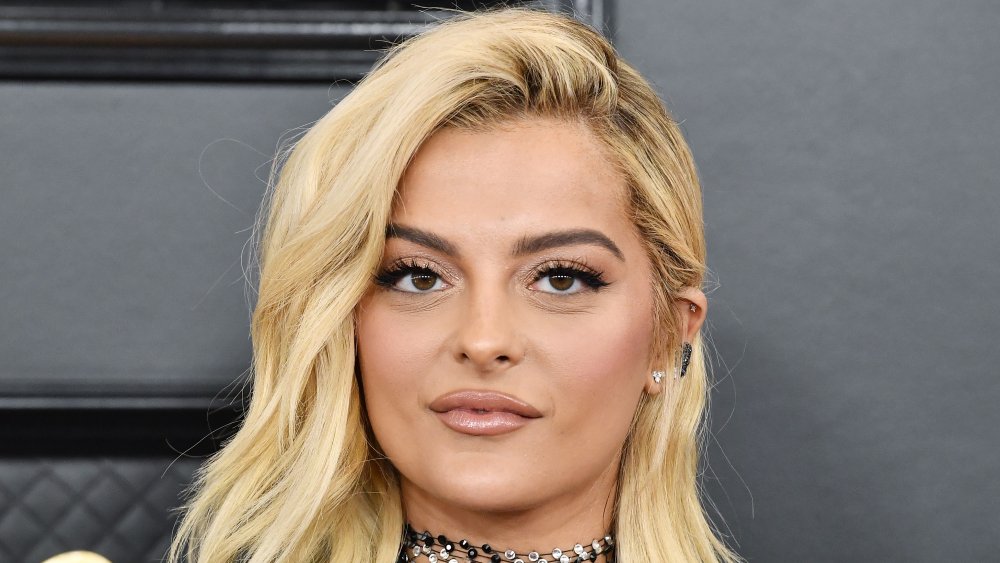 Frazer Harrison/Getty Images
Bebe Rexha won the award for Best Teen Songwriter at a Grammy Day event when she was still just a teenager in New York, per Capital Xtra. With that came songwriting sessions in the city, where she crossed paths with Fall Out Boy's Pete Wentz who introduced her to the music industry. And though she joined Wentz's offshoot group Black Cards, she still hadn't struck it big. Rexha had a talent for songwriting, though, and that's how she landed the gig on "The Monster." According to Rolling Stone, Eminem picked out Rexha's demo for the chorus to use for the song — the part that was eventually sung by Rihanna.
Rexha went on to pen songs for other artists, like Selena Gomez and Iggy Azalea, while cautiously getting her own solo career off the ground. She didn't release her first full-length album, Expectations, until 2018. Her song with Florida Georgia Line "Meant to Be" — which was on her EP All Your Fault: Pt. 2 as well as her album — ended up earning her a Grammy nod. No big deal. She also scored a nod in 2019 for Best New Artist.
Rexha has continued to collab with other artists and release her own monster hits, solidifying her as one of the great pop music songwriters currently in the industry. She's even branched out into brand deals, like Lay's chips and Sinful Colors nail polish. We love a versatile star!