Are Kaley Cuoco And Melissa Rauch Friends In Real Life?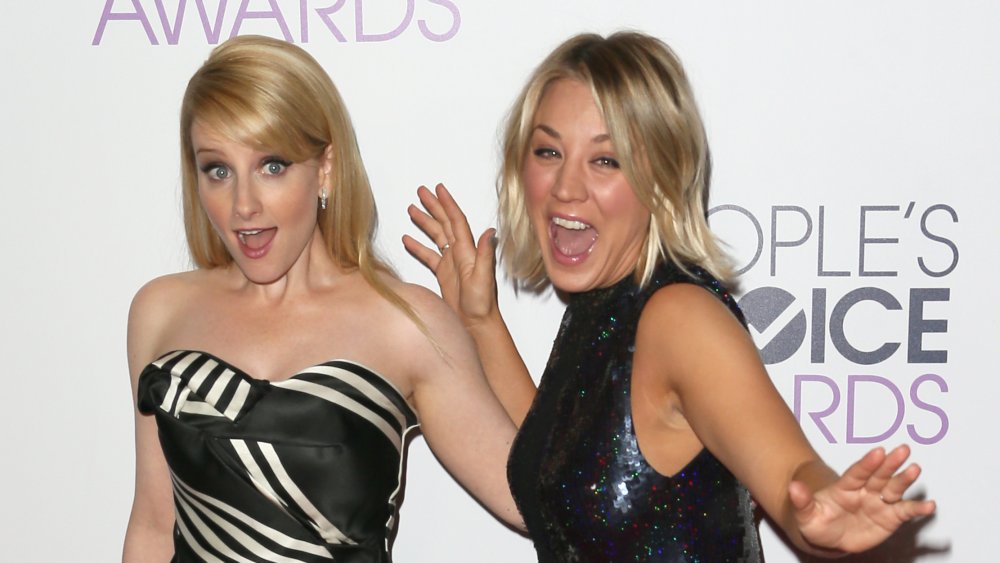 David Livingston/Getty Images
The Big Bang Theory aired its series finale on May 16, 2019 after 12 seasons of the CBS sitcom. And after spending so many years together, the cast undoubtedly formed some lifelong bonds. But are all of them really friends with one another? If you're curious about The Big Bang Theory's stars, you're in luck. We're bringing you the answers about whether Melissa Rauch and Kaley Cuoco are friends off-screen.
Cuoco starred in the sitcom as Penny, neighbor to physicists Leonard and Sheldon. Rauch, meanwhile, played Bernadette Rostenkowski, a microbiology Ph.D. who was one of Penny's coworkers at The Cheesecake Factory. But off-screen, there have been rumors that Cuoco didn't always get along with the rest of the cast. (Still, this is all hearsay, so take it with a grain of salt!)
Here's what we know about Rauch and Cuoco's relationship. They might not be BFFs, but it sounds like the two actors have plenty of mutual respect for each other.
Kaley Cuoco slashed her salary to increase Melissa Rauch and Mayim Bialik's earnings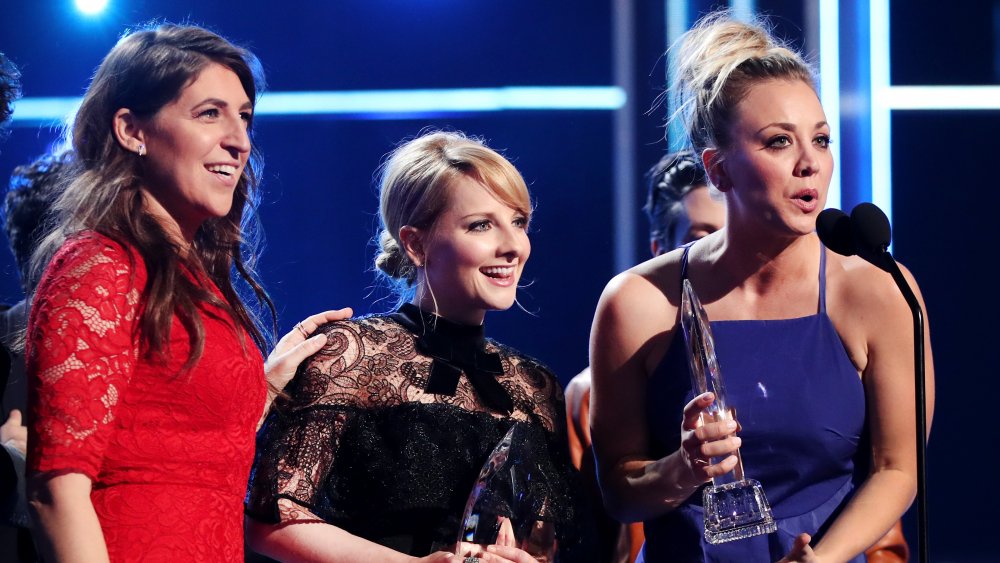 Christopher Polk/Getty Images
Back in 2017, The Big Bang Theory's five main stars — Jim Parsons, Johnny Galecki, Kaley Cuoco, Simon Helberg, and Kunal Nayyar — took pay cuts so that their earnings would be closer to those of co-stars Mayim Bialik and Melissa Rauch. Rather than making $1 million per episode, the five actors took a $100,000 pay cut, making their earnings $900,000 per episode. The pay cuts were in solidarity with Rauch and Bialik, in the hopes that the latter two actors would earn $450,000 per episode.
The salary cut and pay negotiations were a group effort among all seven stars, but Cuoco surely respects her co-stars if she was willing to join in on it. The move showed how much she and the other Big Bang Theory actors value Rauch and Bialik's contributions to the show. Because let's face it, where would the show's later seasons be without Amy and Bernadette?
Kaley Cuoco was criticized for her outfit at Melissa Rauch's movie premiere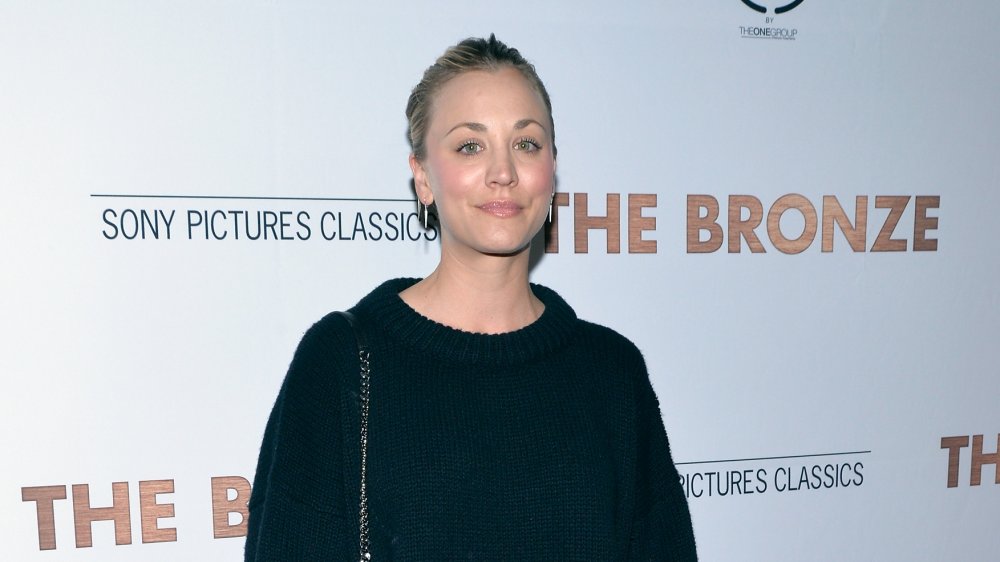 Michael Tullberg/Getty Images
In 2016, Melissa Rauch co-wrote and starred in The Bronze, a comedy film about a washed-up Olympic gymnast. Rauch's Big Bang Theory co-stars showed up in support, but not everyone was impressed with Kaley Cuoco's outfit. Cuoco posed on the red carpet in a black sweater and black leather pants, which some fans saw as too casual for a movie premiere.
Still, Rauch doesn't seem to have commented publicly on her TV co-star's choice of attire at the event. So this could be fans reading too much into something that the two actors haven't thought any more about. After all, Cuoco was there to support Rauch's movie in the first place! Plus, Cuoco is in Rauch's emotional Instagram photo of the Big Bang Theory cast, so there's probably not any bad blood between them. And Cuoco seems to be friends with Mayim Bialik, so it's natural to think that both of them are at least somewhat close with Rauch, too.