Here's What Justina Machado Was Doing Before She Got Famous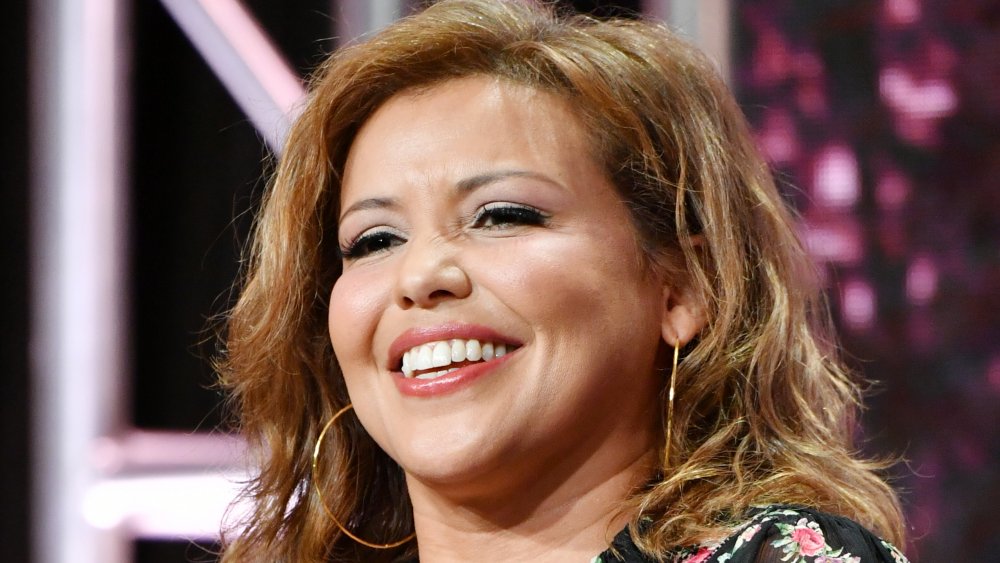 Amy Sussman/Getty Images
Justina Machado has done a bit of everything. Her breakthrough came as Vanessa Diaz on Six Feet Under, originally a minor character that grew in importance, nabbing more and more screen time as the series went on. Since then, she collected television roles, eventually securing a recurring role on Jane The Virgin as Darci Factor. 
In 2017, Machado landed a starring role on the Netflix reboot of the classic series One Day At A Time. Over the years, she's also appeared on everything from Grey's Anatomy to Superstore to Desperate Housewives. In 2020, it was announced that the actress would be a contestant on the 29th season of Dancing With The Stars.
All that being said, Machado was not always where she is today. Before she had lead roles on television and a SAG award under her belt, Machado was a kid growing up on the Northwest Side of Chicago. Though she expressed an interest in acting, it was a long road up the mountain she sits atop today, a road that started back in high school in Chicago.
Justina Machado has always had the X factor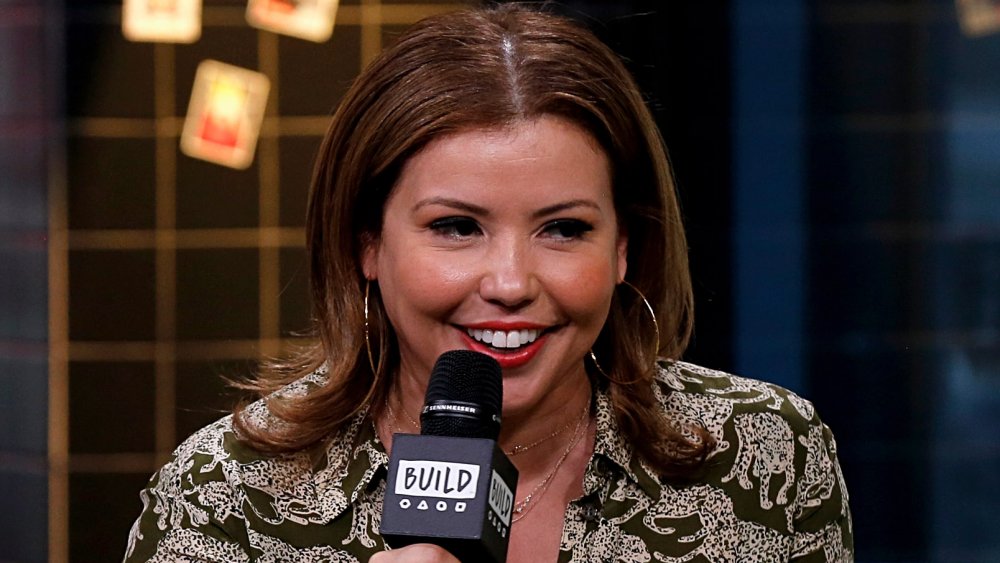 Dominik Bindl/Getty Images
Before heading to Hollywood to pursue acting professionally, Justina Machado got her start in local productions in Chicago. According to the Chicago Tribune, Machado "spent her teenage years playing small clubs or bars with various girl bands." However, at the time, she "did not consider herself an actress." Additionally, her parents had their own ideas about her future. "My family's mentality was, go and get a good job and stay in Chicago and have a family and just be responsible and just have that real Midwestern kind of life."
Machado got a job as a bank teller after graduating from high school. Then, a massive opportunity landed in her lap: an agent noticed her star potential, and got her an audition with the Latino Chicago Theatre Company. Myrna Salazar, the agent, described a "gut feeling" about Machado, telling the Chicago Tribune: "[Machado] is short, but when she stands on stage she is seven feet tall."
The actress spent five years at the theater before realizing that it was the thing she wanted to do forever. She recalls thinking, "Yeah, this is cool for right now until I figure out what I am going to do," before those thoughts shifted to, "No, this is what I'm doing ..."
One of Machado's first roles was on NYPD Blue in 1996. She continued to pick up one-off roles on series like ER and Touched By An Angel before landing the role that cemented her place in Hollywood on Six Feet Under. Machado knows how fortunate she has been. Summing up decades of hard work, she admitted: "I have one of the best jobs around."