This Is Who 90 Day Fiance's Yazan Was Supposed To Marry
Drama always abounds on 90 Day Fiancé and its many spinoffs, whether it centers around finances, family, or in the case of Brittany Banks and Yazan Abo Horira from 90 Day Fiancé: The Other Way, clashing cultures. Mostly it's some combination of all three, to be honest. There are couples, to the shock of everyone, that are able to work through all the drama and make something work. But Yazan and Brittany are dealing with a spectacularly wide divide when it comes to accepting each others' cultures. So much so, that Yazan's family expressed a desire for him to marry someone else entirely after learning about Brittany. 
But that's not to say that either part of this couple is perfect. According to Screenrant, these two might have been doomed from the start. Remember, Brittany, a rapper and social media influencer, moved to Jordan to be with Yazan before telling him about her ex-husband, who was deported from the United States. But she also moved without fully knowing how strict Yazan would be with her. As soon as she got off the plane, he was livid with her for buying alcohol, despite the fact that drinking is legal in Jordan, a relatively liberal-leaning Muslim-majority country. But the drama didn't end there.
Brittany and Yazan's parents were never going to get along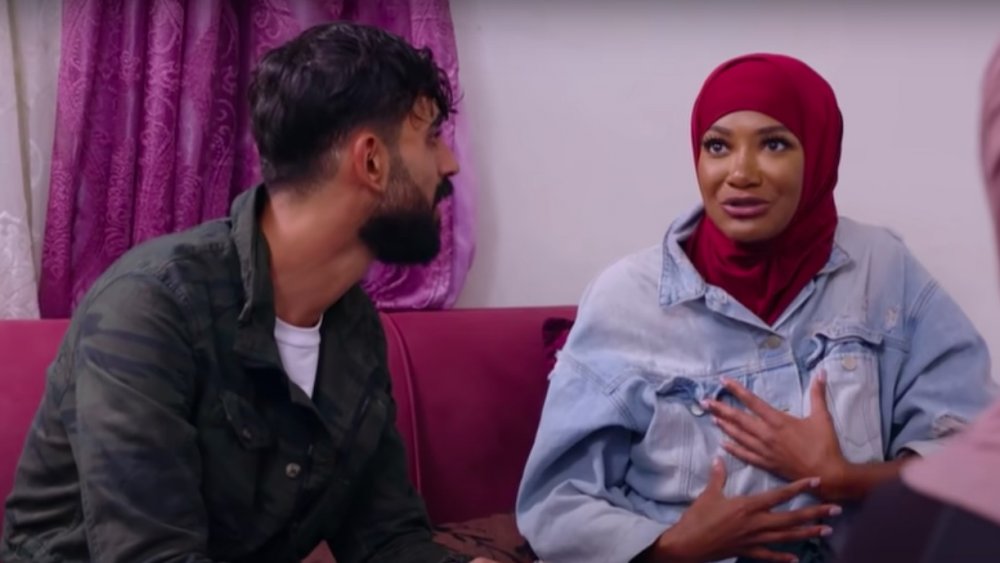 A lot of the issues with Brittany Banks and Yazan Abo Horira stemmed from his relationship with his parents. Although his uncle encouraged Yazan not to force his religion on Brittany during their 90 Day Fiancé: The Other Way journey because it is against their beliefs, Yazan's parents still seemed to mistrust her for a variety of reasons. There were multiple fights between Brittany and Yazan's parents, with his mother particularly insistent that the couple get married right away and telling Brittany that she is a "prostitute" who didn't respect her family. Brittany not knowing how to speak Arabic didn't help the matter. 
Yazan told producers before she arrived, via Screenrant, "I might be a little nervous. During her first trip here, she did a lot of inappropriate things. When she stepped off the plane, she was wearing a short skirt with spaghetti straps. Half of her breasts were hanging out. There were a lot of comments that she's not a compatible girl for me." 
Although Brittany expressed a desire to continue to learn about Muslim and Jordanian customs, she seemingly felt forced when Yazan gave her just three days to convert to his religion. While it might seem harsh, it also pays to remember that Yazan's family wanted him to marry someone else entirely. Basically, Brittany was never going to win these parents over. She just wasn't their first pick for Yazan. So who was? 
Yazan's family wants him to marry "one of his own"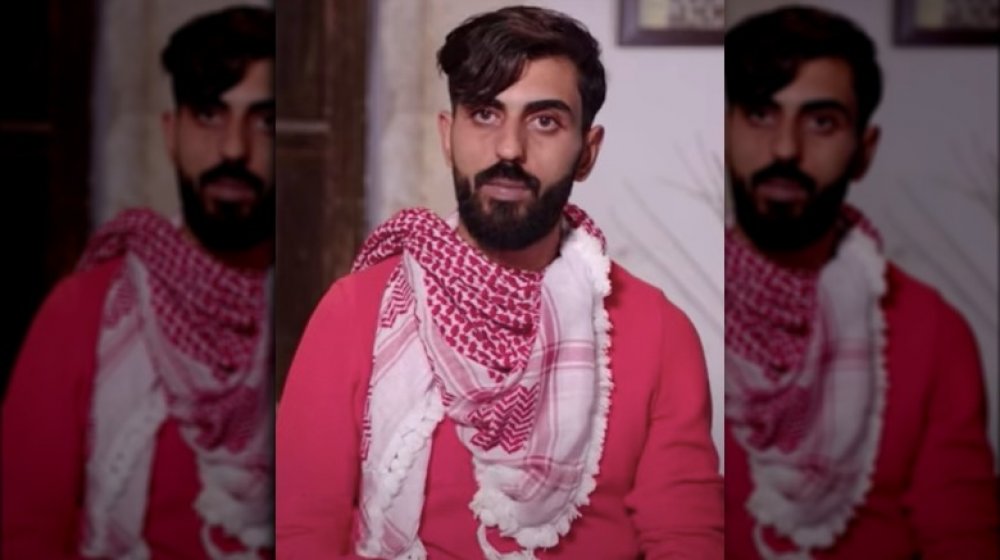 TLC/YouTube
Yazan Abo Horira's parents on 90 Day Fiancé: The Other Way were eager to marry their 24-year-old son off, and most of the season's tension stemmed from Brittany Banks delaying the nuptials because of her pending divorce, her desire to wait for her family to be able to attend, and her reluctance to convert to Islam. This is why Yazan's family initially wanted him to marry someone more local, or at least from Jordan, and a woman who was already Muslim. And already part of the family, too. 
Yazan said on the show, "My family's preference would have been that I choose a relative. My parents, they are related to each other. A lot of my family members are related to each other." His brother, Obaida, also said, "First of all, you don't know her well enough. Why don't you marry a local girl? One of your own? You know her intentions, you know her family, you know her relatives. An Arabic, Muslim woman."
It looks like Yazan's parents might have gotten their way, as it doesn't appear the couple is even still together, with Brittany going so far as to share that Yazan reportedly cheated on her with 90 Day Fiancé fans. Maybe it just wasn't meant to be.