The Truth About Diana Rigg's Daughter, Rachael Stirling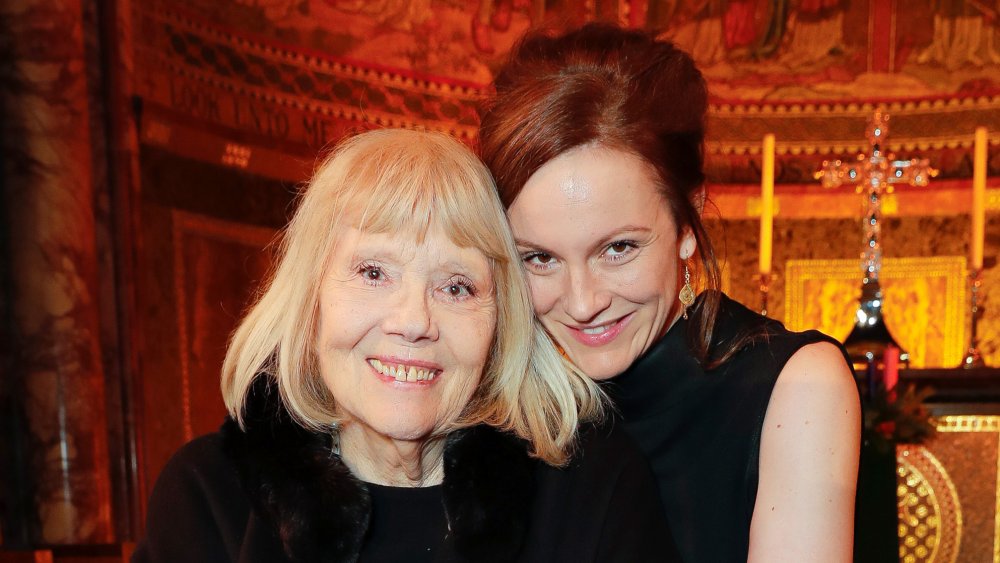 David M. Benett/Getty Images
Fans of Game of Thrones will be sad to know that Olenna Tyrell actress Diana Rigg died at the age of 82 on September 10, 2020, per a statement from her daughter, Rachael Stirling. Stirling, also an actress, said in a statement to BBC, "She spent her last months joyfully reflecting on her extraordinary life, full of love, laughter and a deep pride in her profession." Although Dame Diana Rigg might be best known for her role on Game of Thrones, being the first Bond Girl to ever actually marry James Bond, or playing Emma Peel in The Avengers, she had a long career on stage and on screen, including starring with her daughter in the British TV series, The Detectorists.
Stirling is a talent all on her own, though she did grow up in her mother's shadow a bit. Her first big part was in 2002, when she starred in an adaptation of Sarah Waters' novel, Tipping the Velvet. That led to more fame — but not the kind she was looking for.
Diana Rigg's daughter struggled with acting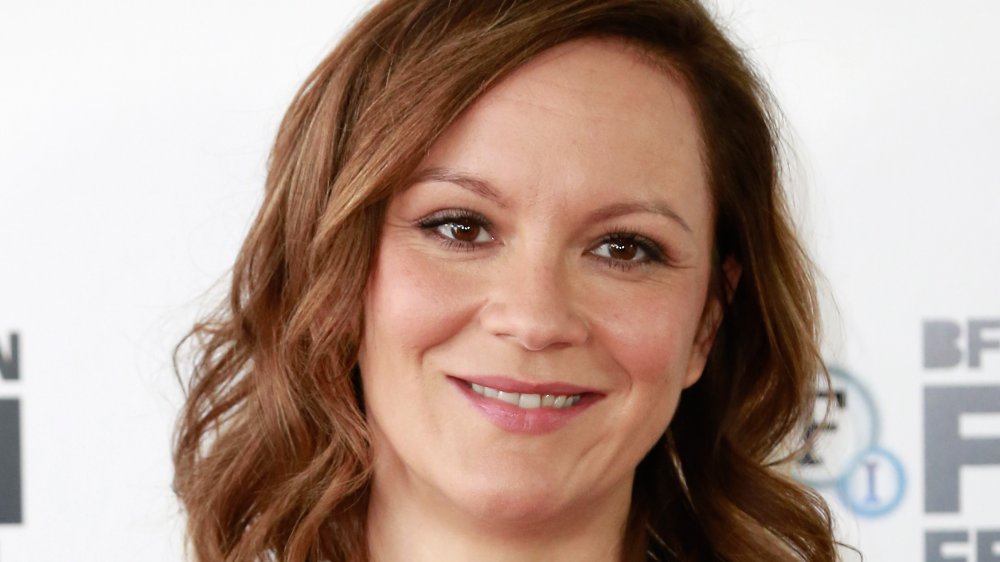 John Phillips/Getty Images
Although Rachael Stirling's mother, Diana Rigg, was a Hollywood legend — playing the woman who tied James Bond down is no joke! — Stirling didn't have immediate success as an actress on screen. She said in an interview of the time after Tipping the Velvet, "I got offered lots of parts that were like 'She reveals herself after five minutes.' So I turned them down and I wasn't doing very much. There is a sense of shame that comes with unemployment. I didn't become a movie star and I was a size 14."
Stirling even tried to become a Bond girl like her mom, but it didn't go as planned. "I remember I went to audition for the first Daniel Craig Bond film, Casino Royale," she said. "I was there in this Versace dress and I remember looking in the mirror and I couldn't have felt less like a Bond girl if I tried. People assume you are successful because you've been in something big, but I wasn't so I retreated."
Stirling eventually did get back to work, starring in the aforementioned The Detectorists and the film Their Finest, not to mention a whole host of theater projects. She's married to Guy Garvey, who is a British musician, BBC presenter, and the lead singer of the band Elbow. They have one kid together, Jack, who will surely miss his grandma, Diana Riggs.