How Ann Curry Really Feels About Matt Lauer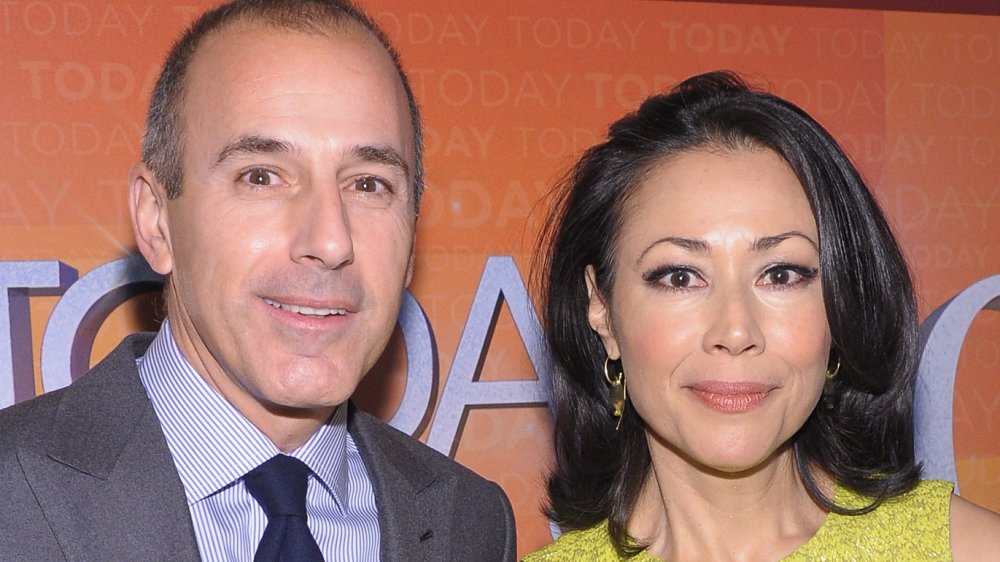 Michael Loccisano/Getty Images
It's been more than eight years since Ann Curry left her position as a co-anchor on the Today Show in 2012, and it's been three years since Matt Lauer was fired from his longstanding position on the morning show in 2017 due to multiple sexual assault allegations against him. During their relatively brief overlap as Today hosts from 2011-2012, the tension between these two was palpable, both on-screen and off, and it's a troublesome dynamic that still permeates the pop culture landscape today.
According to The New York Times Magazine, Lauer seemed uncomfortable with his co-anchor as early as Curry's first morning on Today — appearing "genuinely embarrassed" when she made a joke that fell flat. The magazine also reported that Lauer told another staff member that he couldn't "believe I am sitting next to this woman," a statement which he later denied. While their on-screen chemistry was an issue, it was what was going on behind the scenes that led to a darker discovery.
During a tearful goodbye on her last morning with Today, Curry was lauded by her colleagues. Lauer kissed her on the side of her temple — a gesture that was met by a visible grimace from Curry. The awkward moment could have been explained away by the professional mismatch between the two — but it was instead indicative of what would soon come to light. Here's what Ann Curry really thought of Matt Lauer.
Matt Lauer's accusers confided in Ann Curry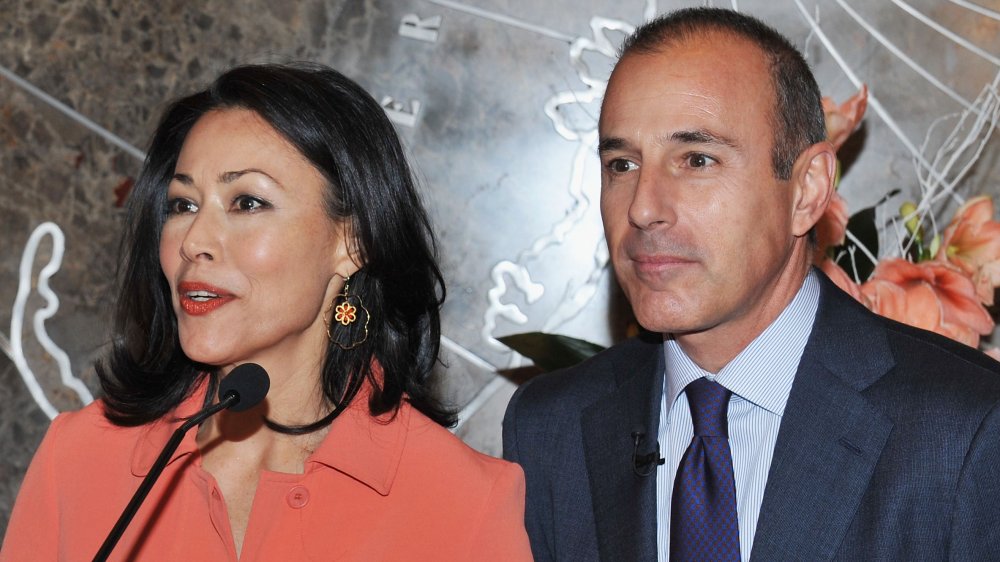 Slaven Vlasic/Getty Images
In 2018, Curry revealed to The Washington Post that one of Matt Lauer's accusers had approached her in 2012 to talk about his allegedly inappropriate behavior. Curry escalated the matter to upper management, encouraging the higher-ups to look into Lauer's actions. "I told management they had a problem and they needed to keep an eye on him and how he deals with women," she recalled.
Let it be known that Lauer has admitted to acting "inappropriately as a husband, father, and principal at NBC," though he stated that "any allegations or reports of coercive, aggressive or abusive actions on my part, at any time, are absolutely false," per The Washington Post.
In a September 2020 profile in Elle, Curry said she has been contacted by multiple women with claims of sexual assault and harassment against Lauer. "I hope they've come to me because they know that I'll be empathetic and compassionate. I'm a right-and-a-wrong girl. And I'm happy to be their friend," she said. "This is a deep level of suffering, from what I've learned. They're dealing with trauma that threatens to be lifelong."
And with that, Ann Curry's feelings about Matt Lauer seem to be crystal clear.