Tyra Banks Opens Up About Carole Baskin Being On Dancing With The Stars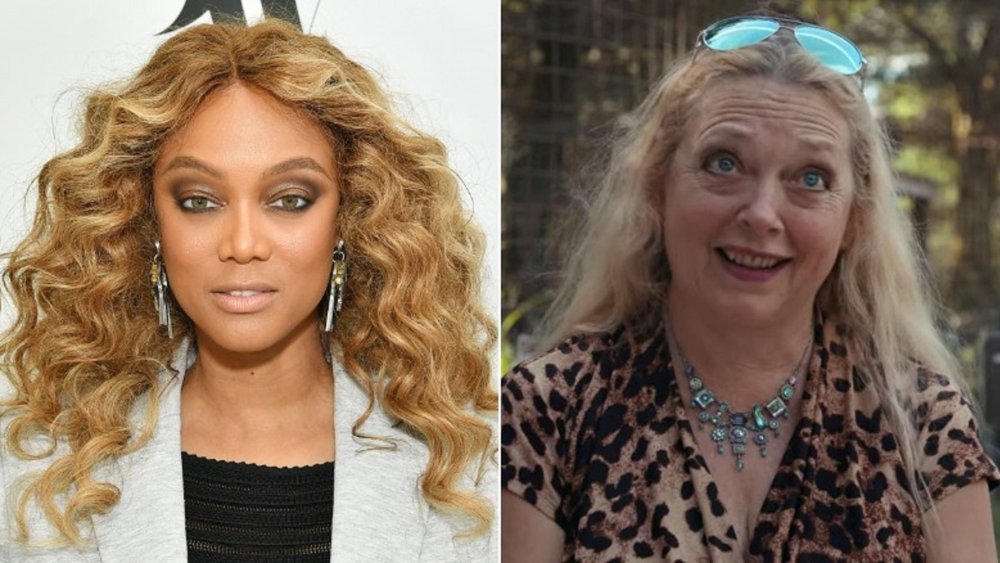 Amy Sussman/Getty Images, Netflix
The other competitors on Dancing With the Stars better watch their backs, because there's a surprising contender on the prowl: Carole Baskin. The star of Tiger King: Murder, Mayhem, and Madness usually keeps a low-profile, but she's making her debut on reality TV for the show's 29th season alongside competitors such as rapper Nelly and Catfish host Nev Schulman.
Baskin's questionable past prompted many to question her casting on the show. "I won't be watching this season," one disgruntled follower tweeted. Despite the blowback, DWTS host Tyra Banks believes this is a great chance for Baskin to show viewers another side of her. In a Sirius XM interview, Banks said she watched the Netflix docuseries. "I think it was a show that everybody couldn't keep their eyes off of, but at the same time, it's through the eyes of whoever was producing it, right?" Banks added, "It's good that she gets a chance to show herself and tell her story."
Let's recap why Baskin is having a hard time dancing into the hearts of some viewers.
Carole Baskin's former husband is still missing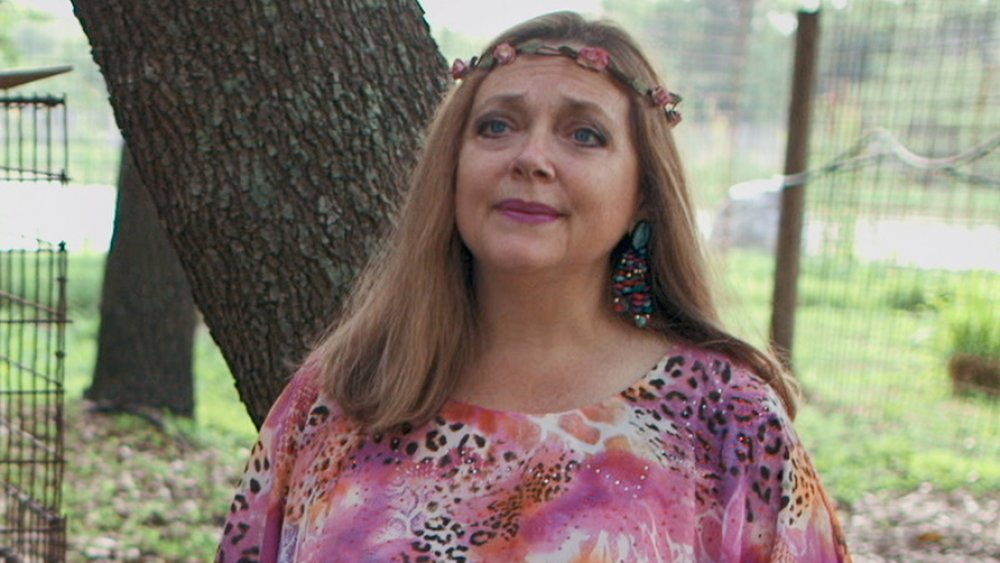 Netflix
The whirlwind of craziness encountered when watching Tiger King documentary is like no other. Carole Baskin spends most of the docuseries feuding with fellow big cat enthusiast Joe Exotic, who repeatedly accuses her of murdering her former husband, Don Lewis.
Lewis mysteriously disappeared after leaving his home in Tampa, Fla. on Aug. 18, 1997. The search for Lewis stretched from his Wildlife on Easy Street sanctuary in Tampa to his favorite getaway in Costa Rica. Lewis was never located, but was declared legally deceased on Aug. 19, 2002. Baskin has maintained that she doesn't know what happened to her former husband, but Lewis' adult children from a previous marriage suspect foul play. Specifically, they believe Baskin fed their father to the tigers at the sanctuary, reported People. "It's a perfect scenario to dispose of someone," said Lewis' daughter, Donna Pettis. "We were upset that the cops didn't test the DNA on the meat grinder."
Baskin denies those claims. "My tigers eat meat. They don't eat people," she said, per People. "There would be bones and remains of my husband out there. I'm amazed that people would even think such a thing."
Due to the popularity of the docuseries, Hillsborough County Sheriff Chad Chronister is revisiting the cold case, but Baskin is clearly not letting the investigation stop her from tangoing with the limelight once again via Dancing With the Stars.