The Truth About Chris Stapleton's Wife, Morgane Stapleton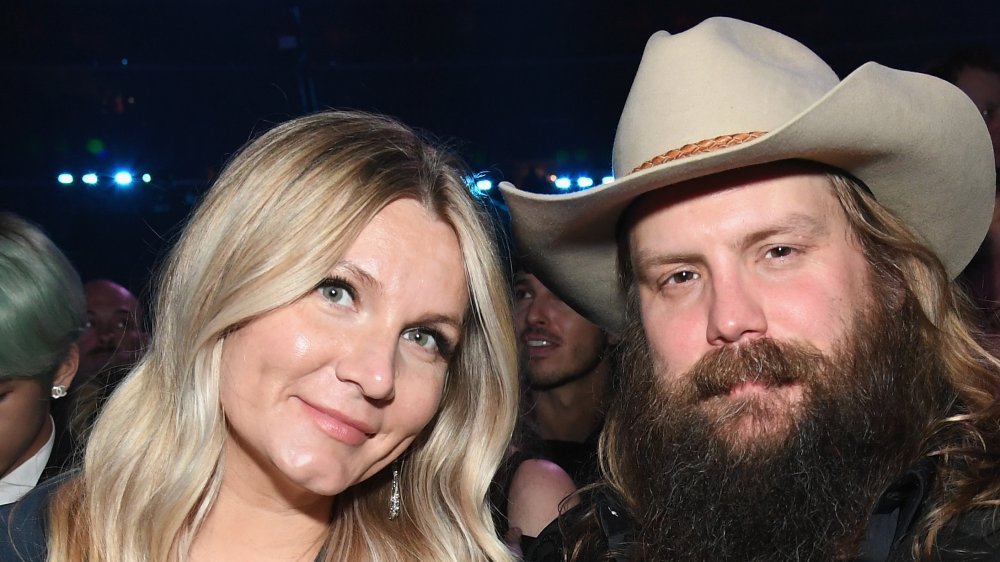 Kevin Mazur/Getty Images
Country singer Chris Stapleton's wife, Morgane Stapleton, has been at his side since 2003. It was almost like love at first sight for the musical duo, though Chris has joked that Morgane was a bit of a stalker back in the beginning. In an interview with Paste in 2015, Chris started to tell the story of how the two met, and Morgane jokingly admitted, "I kind of did stalk him."
Though Chris might have more name recognition in this couple — thanks to his years as part of a few bands, like The Steeldrivers, before deciding to become a solo act, notably collaborating with Justin Timberlake in 2018 — Morgane is equally as impressive as a musician. Back when she was Morgane Hayes, she met Chris while they were both songwriters at neighboring publishing companies in Nashville. (You know, back when Morgane was "stalking" Chris.) When Chris asked Morgane if she wanted to have a writing session with him, it turned into their first date, as they told Paste.
Since then, Morgane — who has co-written such hits as "Don't Forget To Remember" for Carrie Underwood and "You Ain't Right" for LeAnn Rimes, according to Country Fancast — has mostly lent her talents to her husband, whom she married in 2007.
Morgane Stapleton has provided guidance and strength for her husband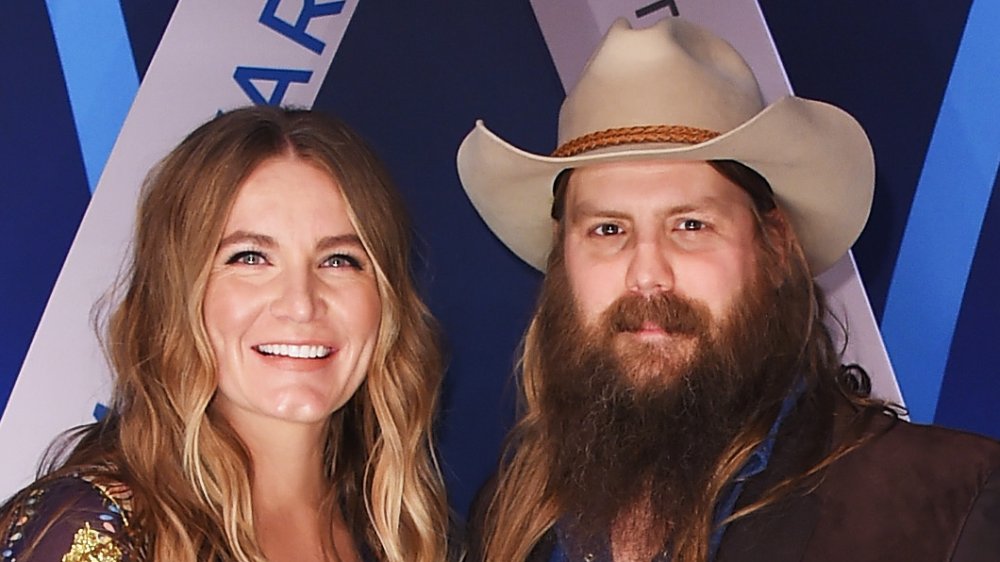 Michael Loccisano/Getty Images
Chris and Morgane Stapleton work together day in and day out, both at home and at the "office" (if you can call a stage an office). They're parents to five children — four boys and a girl, according to The Boot — but also collaborate in their music. Morgane has provided the strength for Chris when he needed it, including his transition from band member to solo artist when he was struggling to find a path, they told the Washington Post in 2015. She helped him create his first solo album and he told the newspaper, "My wife has great taste in everything but men. The vast majority of the songs on my debut album, Traveller, came from lists she made."
Morgane takes the stage with Chris when he performs too, singing backup and providing chemistry for the audience. When asked what their favorite part of the live show is in 2015 by Paste, Morgane struggled to come up with an answer because she loves every show and they're all different. But Chris didn't hesitate before saying his favorite part of the shows is when he steps back and lets Morgane take the lead. "My favorite thing to do every night is I let her sing a song in the show, and she sings 'You Are My Sunshine,' and I can just have fun playing guitar and sing harmony," he said.
Chris Stapleton's solo venture revived Morgane's music career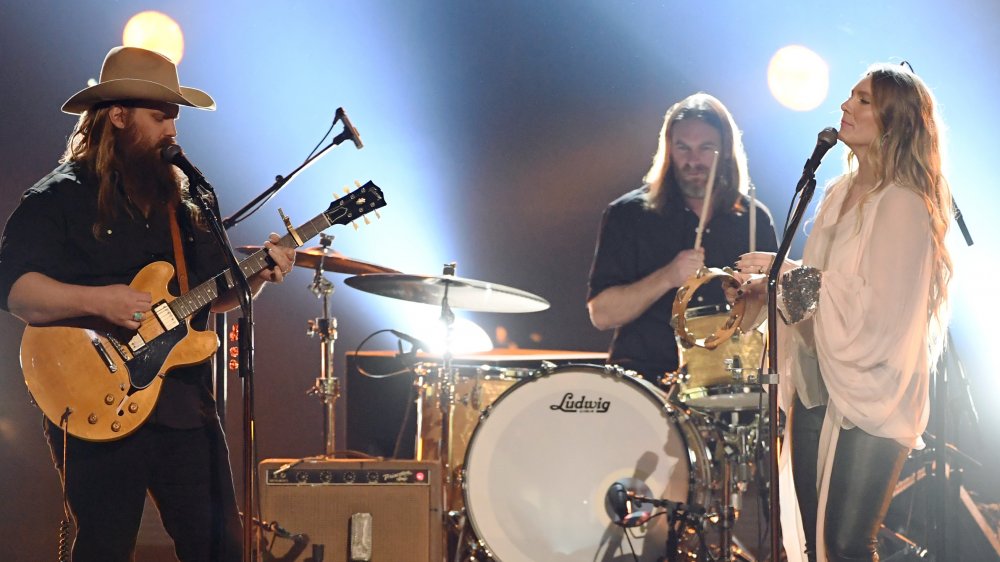 Ethan Miller/Getty Images
Chris Stapleton's turn as a solo artist also helped revive Morgane's music career as well. Though she had been writing under Arista Nashville in the early 2000s, she told the New York Times in 2017 that she couldn't quite find her voice. She recorded three albums of songs, backed Lee Ann Womack on tour, and recorded demos, but didn't want to be in the spotlight. "I broke out in hives one time — I don't remember why. I have an aversion to the spotlight. It's not for everybody," she said.
But once Chris went solo and Morgane started joining him for writing, curating, and performing, they settled into a groove that works for them, putting both of them firmly on the map in the country landscape. She told the New York Times, "[Chris] definitely gave me a boost of 'you can do this' — not because he said it, but just because he was standing with me."
Their formula of sharing the stage worked, because Chris has taken home a number of awards that he shares with Morgane, including 10 Country Music Association Awards and five Grammys.