Does Trisha Yearwood Have A Higher Net Worth Than Garth Brooks?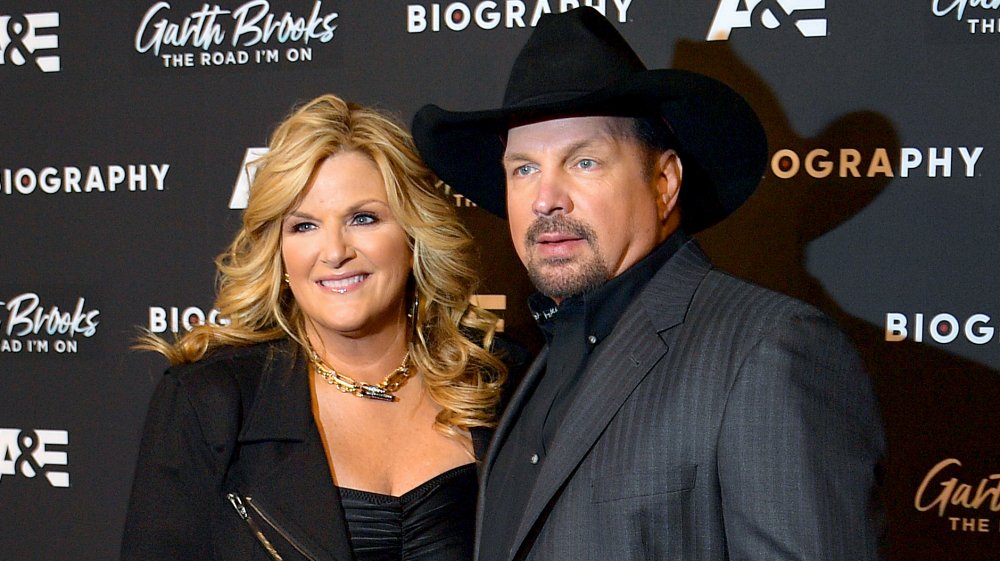 Michael Loccisano/Getty Images
When it comes to country legends Trisha Yearwood and Garth Brooks, fans might say the two were "friends in low places" when they first met, perhaps "much too young" to know that they were going to end up together decades later. Both successful American country singers, the two initially met in in 1987, according to Good Housekeeping, when both of them were still married to other people, in the infancy of their careers as musical artists, and still on the incline as singers. The two finally tied the knot in 2005 and have enjoyed a 15-year marriage that has not been without its challenges.
"You have to make it a conscious effort to make sure that you put each other first, and we do that, and sometimes it's not easy," Yearwood told Good Morning America in 2019. "We have to compromise, and that's really what it's about. We're friends at the end of the day, and we enjoy each other's company and like being together."
Although Brooks was married to Sandy Mahl and Yearwood to her second husband, the latter divorced in 1999 and the former in 2001. They began dating shortly thereafter in 2002, and it was only three years before they committed to each other at the altar. In the years since, Yearwood and Brooks have not only combined their lives, but also intertwined their art — they released their combined Christmas album in 2016, along with the occasional duet — and their net worth. 
Garth Brooks earns millions more than Trisha Yearwood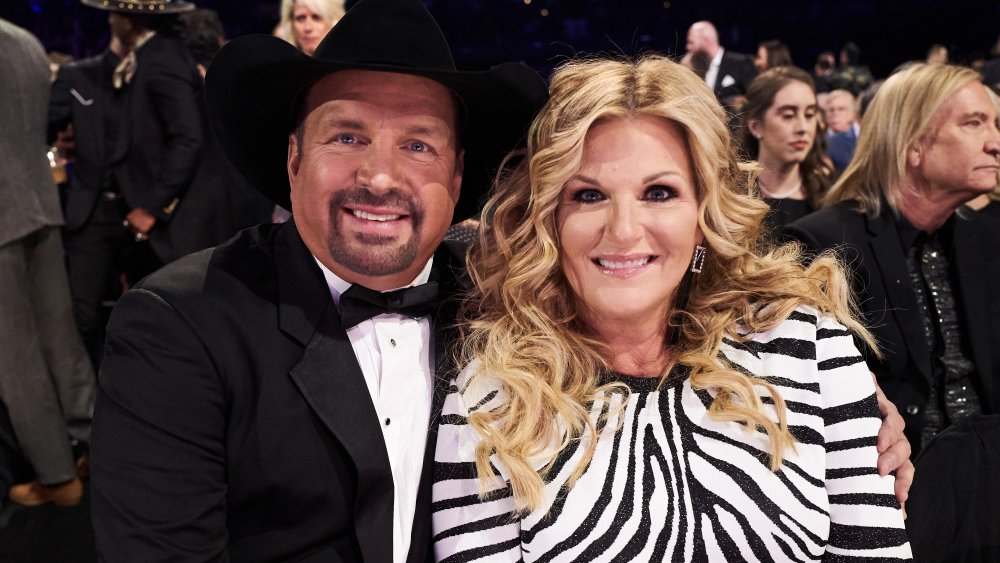 John Shearer/Getty Images
Garth Brooks and Trisha Yearwood have a combined net worth of $400 million, according to Celebrity Net Worth. Although their combined earnings are not so surprising, considering they have both made it big in the country music industry, the breakdown of their wealth is a little more curious, with Brooks earning significantly more than Yearwood. Brooks, who is worth approximately $300-$350 million, ranks high on Yahoo's list of the 30 richest country music stars, among other artists like Dolly Parton, Shania Twain, and Toby Keith. Meanwhile, Yearwood's worth of $40 million ranks closer to well-known names like Lady A (formerly Lady Antebellum) and Miranda Lambert. 
According to Forbes, Brooks made $45.5 million in one year, more than Yearwood is approximated to have made in her entire career. However, it's important to note that, especially since the two tied the knot, much of their combined worth may be hard to separate. For example, Brooks earned big bucks from their combined three-year world tour, which wrapped up in 2017 and for which they sold more than6 million tickets. And Yearwood is just as accomplished in other ways. Not only has she won three Grammy awards — Brooks only won two — but Yearwood also has her own television show, hosting Trisha's Southern Kitchen on Food Network. She's also appeared in multiple films as both an actress and singer, according to IMDb. No matter how you break down their income, Brooks and Yearwood define what it means to be a power couple.