These Are The Songs Mariah Carey Wrote About Ex Derek Jeter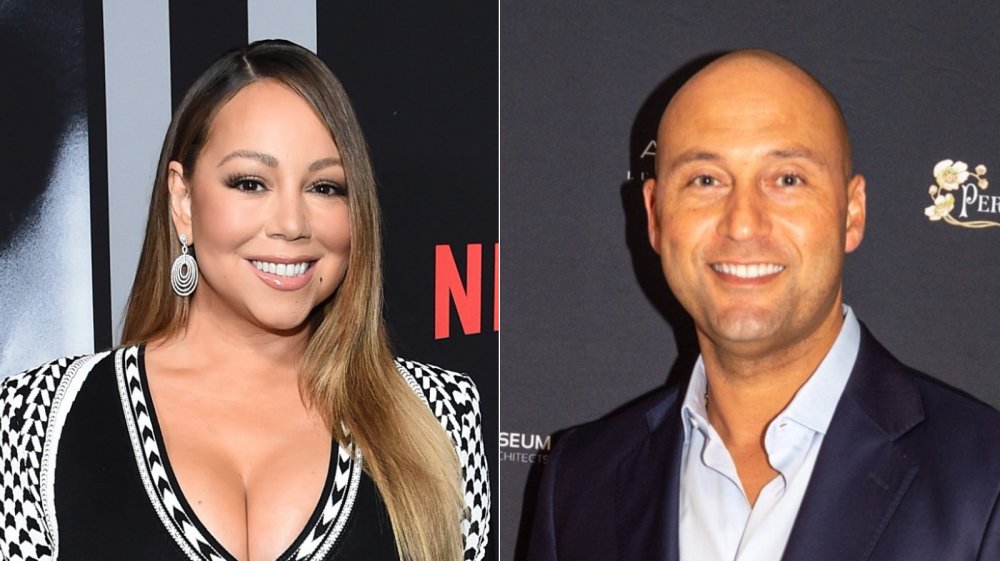 Jamie Mccarthy/Getty Images, Romain Maurice/Getty Images
She's won five Grammys and earned 34 nominations. She has 48 Hot 100 songs and 19 No. 1 hits (more than any other solo artist). Plus, she's the queen of Christmas. Mariah Carey has spent 30 years as the diva of pop music with hits like "We Belong Together," "Always Be My Baby," "Dreamlover," "Hero," and of course, "All I Want For Christmas is You." But aside from the high-pitch notes, the glamorous gowns, and the diamond butterflies, Carey's pen has proved her greatest asset.
Of her 19 No. 1 hits, the "Heartbreaker" singer wrote 18 of them, including what remains everyone's favorite Christmas anthem. The one song she didn't write? A cover of Jackson 5's "I'll Be There." The pop diva was inducted into the Songwriters Hall of Fame as part of the 2020 class. Despite all of Carey's No.1 songs, the singer admitted her favorites aren't the biggest hits, but singles like 1995's "Underneath The Stars," "Looking In," and "I Am Free." The singer told CNN, "I love the obscure songs because they're very close to my heart. Especially a song called, 'Close My Eyes' — that's like my life story."
Carey's fans, also known as the Lambily, have spent the last three decades deciphering the artist's vocabulary and sparking rumors regarding who her hit songs were actually about. With the release of her memoir in September 2020, Carey is revealing (or rather, confirming) some of those rumors — including which songs are about a famous athletic ex.
Mariah Carey won't ever forget her first kiss with Derek Jeter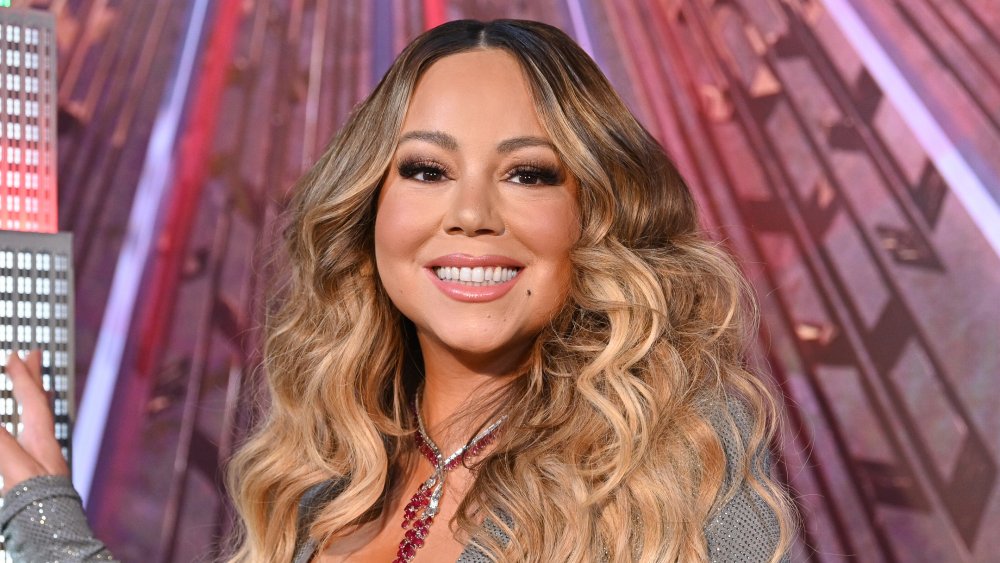 Dia Dipasupil/Getty Images
In 1997, as Mariah Carey released her sixth studio album Butterfly that peaked at No.1 and gave the Lambily hits like "Honey," the vocalist was also snuggling up with Yankee Derek Jeter. In an August 2020 interview with Vulture, Carey talked about meeting Jeter at a dinner party while she was still married to music executive Tommy Mottola. The pop diva also revealed that her songs "The Roof" and "My All" were about her love for the baseball player.
As the Lambily once suspected, "The Roof" was about her first kiss with Jeter on the roof of his apartment building. Carey gave intimate details of the meeting to Vulture, sharing she was wearing a "buttery leather Chanel skirt" "I can never forget that moment," Carey said to the outlet. "I mean, it's not like it was some intensely deep, intellectually stimulating — again, it was a great moment, and it happened in a divine way because it helped me get past living there, in Sing Sing, under those rules and regulations."
In her No. 1 1997 hit "My All," Carey is singing about her nights with Jeter with the lyrics, "I'd give my all to have / Just one more night with you / I'd risk my life to feel / Your body next to mine." Now that that's settled, what's still up for debate? Who Mariah Carey wants for Christmas.