Here's How Ariana Grande And Dalton Gomez Actually Met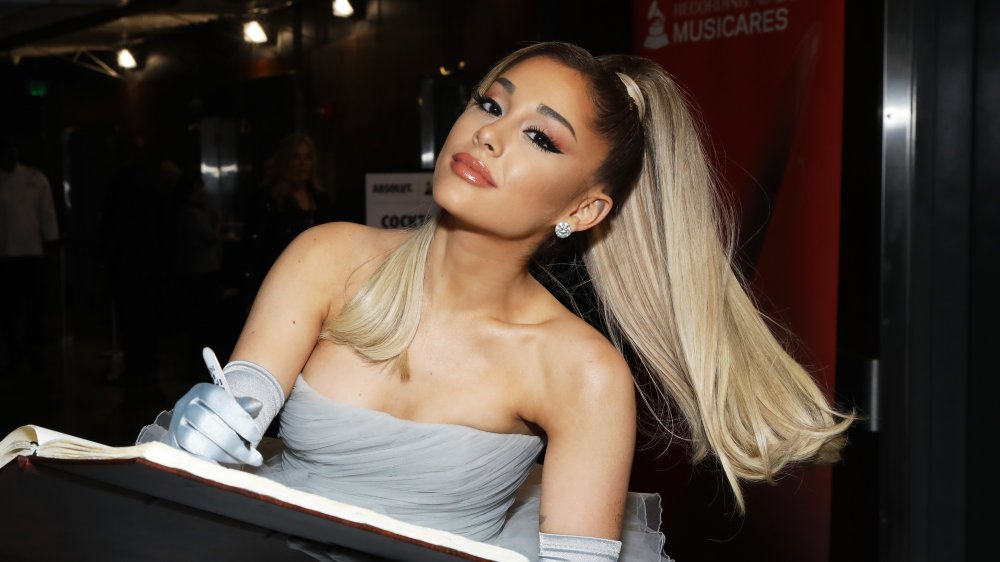 Robin Marchant/Getty Images
Dalton Gomez is a departure from the types of guys Ariana Grande has dated in the past. Though Grande has been linked with rappers Big Sean and the late Mac Miller, and even got engaged to comedian Pete Davidson for a few months in 2018, her current boyfriend is only loosely involved in show business. Gomez used to be a dancer and the two "run in the same circles," but he has the decidedly normal profession of being a real estate agent.
Gomez's lack of show-biz ambition seems to be part of what makes him so ideal for Grande at this moment. Us Weekly reported that while "her exes acted as though she was demanding and had crazy standards," the singer "sees something different in Dalton." A source close to the couple highlighted their "similar values" and his work ethic, explaining, "Dalton will go above and beyond to meet her needs."
The couple confirmed their relationship via the music video for "Stuck with U," Grande's duet with Justin Bieber released in May 2020 to raise money for the First Responder Children's Foundation. But while Grande and Gomez may have been stuck together for the duration of the coronavirus pandemic, the couple met months prior.
Ariana Grande 'fell very hard' for her Dalton Gomez
Ariana Grande and Dalton Gomez apparently have spent the past few months quarantining in a house that he helped her find. The couple met following a "seemingly endless house hunt," per Variety. Grande was looking for a house outside the hustle and bustle of Los Angeles and Gomez was her property white knight. Gomez helped the singer find a house and there was an instant connection between them. "She immediately thought he was cute and very good-looking," Us Weekly reported in August 2020. "Ariana fell very hard for Dalton shortly after they met."
The couple was described by Us Weekly as "madly in love with each other," and it's not hard to see why. When Grande set out to find a getaway house, she probably didn't expect the world to come to a screeching halt shortly after. She probably didn't expect to fall in love, or to get the opportunity to spend months at home with him instead of touring the world. Sometimes the stars just align and everything falls into place.