Russian Hackers Leak Medical Information Of Simone Biles, Williams Sisters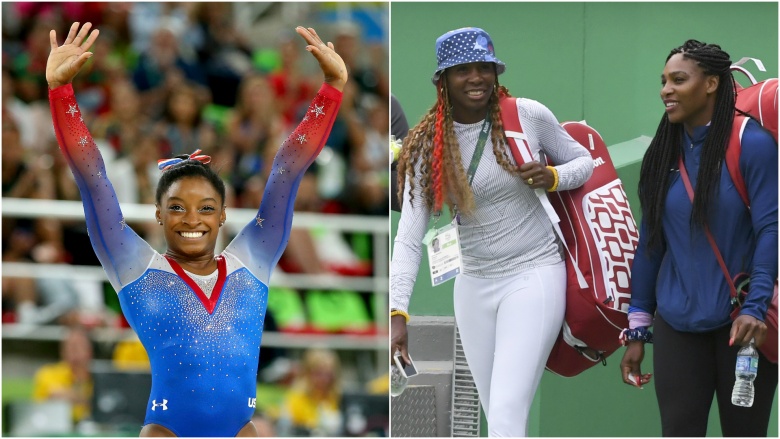 Getty Images
Russian hackers reportedly infiltrated the World Anti-Doping Agency's athlete database and leaked documents showing that gymnast Simone Biles and tennis stars Venus and Serena Williams received medical exemptions to use banned drugs, The New York Times reported on Sept. 13, 2016. According to the report, the hack has been attributed to Fancy Bear. Fancy Bear is said to be associated with G.R.U., the group suspected of hacking the Democratic National Committee's servers earlier in 2016.
"[The United States] played well but not fair" at the 2016 Olympic Games in Rio, the hackers wrote on their website, according to The New York Times. The hack, the group claimed, proved that doping was prevalent among U.S. athletes and exposed the double standards of global anti-doping regulators.
Despite the salacious-sounding headlines, the hacking may turn out to be a non-story. U.S.A. Gymnastics and the International Tennis Federation both confirmed that Biles and the Williams sisters received proper approval to use the banned drugs.
"In each of the situations, the athlete has done everything right in adhering to the global rules for obtaining permission to use a needed medication," said Travis T. Tygart, president of the United States Anti-Doping Agency. "It's unthinkable that in the Olympic movement, hackers would illegally obtain confidential medical information in an attempt to smear athletes to make it look as if they have done something wrong."
In the wake of the scandal, Biles—who won four gold medals and one bronze in Rio—took to Twitter to reveal that the medicine she took was to treat attention deficit hyperactivity disorder, or ADHD. "I have ADHD and I have taken medicine for it since I was a kid," said 19-year-old Biles. "Please know, I believe in clean sport, have always followed the rules, and will continue to do so as fair play is critical to sport and is very important to me."
The Williams sisters have yet to comment publicly.