Kim Zolciak Defends Daughter's Lip Injections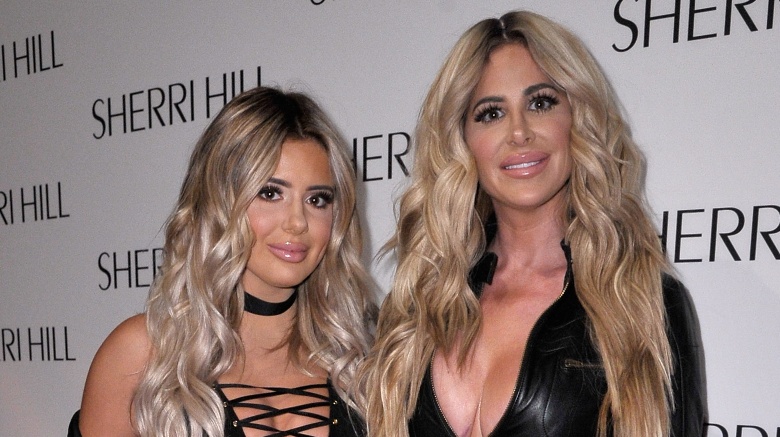 Getty Images
She's not like the other moms—she's a "cool" mom. Former The Real Housewives of Atlanta star Kim Zolciak-Biermann came to the defense of her 19-year-old daughter's decision to get lip injections while answering a fan question on the Sept. 14, 2016 episode of Bravo's Watch What Happens Live. "First of all, she's almost 20, so talk to her," Zolciak, 38, said (via People). "And then, why not? Shoot it up!"
"I've heard her complain about her lips since she came out of the womb, honestly," Zolciak-Biermann continued. "And she said, 'I'm doing it.' I was like, 'I'm going to take you to the best.'"
Daughter Brielle Biermann, who appears on her family's Housewives spin-off Don't Be Tardy, documented getting her lip injections on Instagram in November 2015. "Thank you thank you thank you!!! to my favorite, [Dr. Simon Ourian]!!!" Brielle wrote. "My lips are my biggest insecurity and I'm so happy w my results now! You truly are the best! even though I hate needles you made this very easy! Thank you again!" Ourian is the same doctor who gave lip fillers to Kylie Jenner, according to Us Weekly.
Zolciak-Biermann has been open about her own plastic surgeries. In May 2016, she spoke to E! News about getting breast implants and a tummy tuck. "I had a pretty big hernia from the twins, so I said just do a tummy tuck, which is kinda the same thing, just make the skin really tight. But that doesn't change my size. I'm the same size I was the day I walked into surgery, I'm just a little bit tighter looking," she said. "I will always nip and tuck if I feel the need to do so, but I'm open about it. I don't care. You only go around one time, and I especially understand that. And life is very short, so there's no reason for me to lie."
Zolciak-Biermann recently made headlines after her husband, football player Kroy Biermann, signed a one-year deal with the Buffalo Bills, but was cut from the team less than two weeks later.