What Hannah Brown Told Kaitlyn Bristowe Before Her DWTS Debut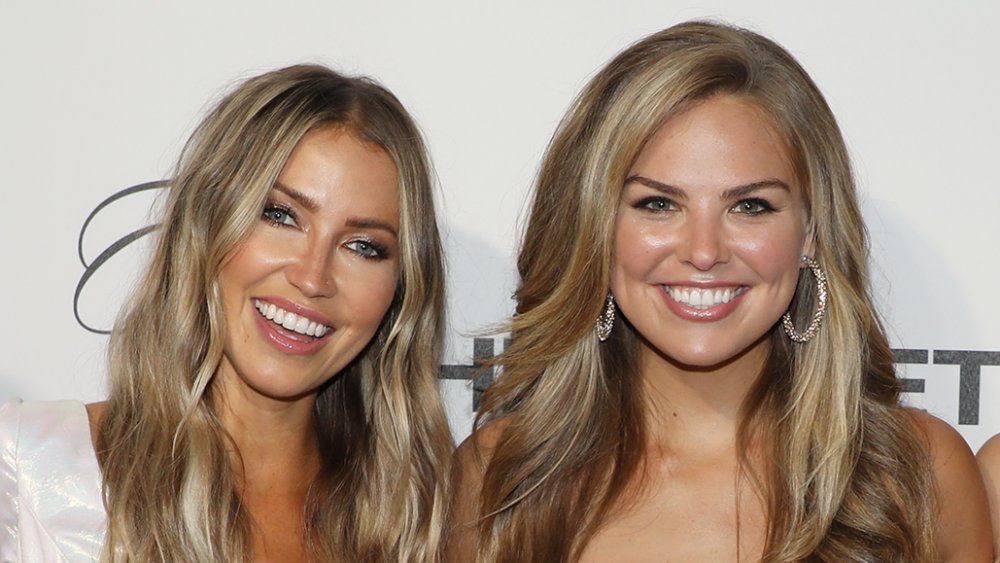 Alexander Tamargo/Getty Images
Reality television stars Kaitlyn Bristowe and Hannah Brown have even more than just The Bachelorette and Dancing With the Stars in common. Although they've both hit the reality TV ground running, making the transition from Bachelor Nation to Dancing With the Stars with complete ease, it appears they also possess the same literary taste, with the two both being Glennon Doyle stans! (For those aren't familiar, Glennon Doyle is a mommy blogger turned The New York Times best-selling author).
During a September 2020 interview with Entertainment Tonight, Kaitlyn divulged that the reality stars "are both big fans" of Doyle. So it comes as no surprise that Hannah took a page right out of Doyle's proverbial book, so to speak when she tried to prepare Kaitlyn for the mirrorball madness of DTWS, which she is a cast member of for Season 29 (Hannah competed on the previous season). But what advice did Hannah offer to the DWTS newbie? Keep reading after the jump to find out!
Hannah Brown told Kaitlyn Bristowe to 'go get it!'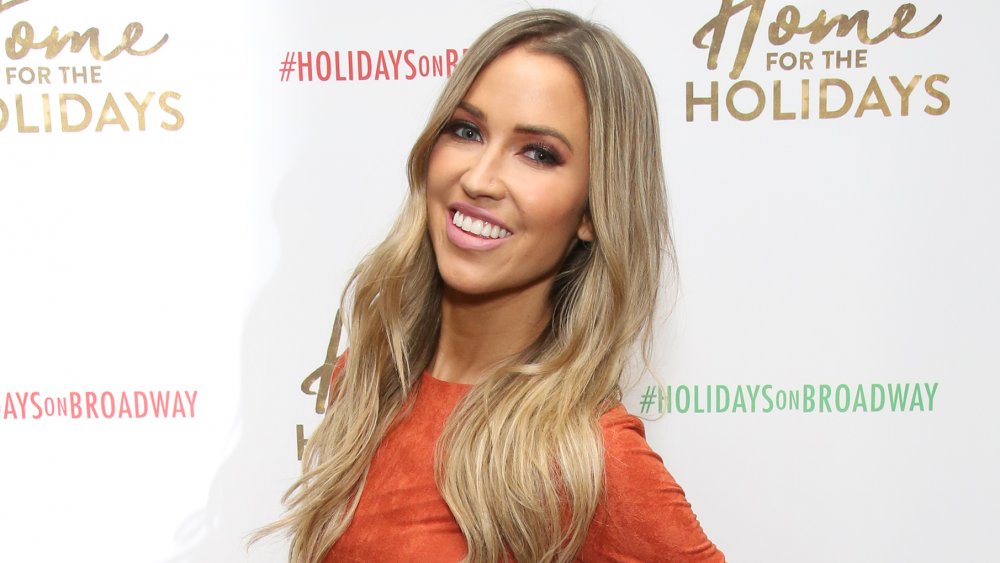 Walter Mcbride/Getty Images
Dancing With the Stars veteran and reigning winner, Hannah Brown, had some encouraging words for DWTS rookie Kaitlyn Bristowe. Regarding one of their favorite authors, Glennon Doyle, Brown told Kaitlyn, "Glenn knows that you got this. Go get it!'" As reported by Entertainment Tonight, Kaitlyn appreciated the advice. "She was so supportive and sweet," Kaitlyn gushed. She also made mention of a "Bachelorettes group text," and that's something we'd LOVE to hear more about ASAP. Bristowe, have your people call our people!
When asked whether she's considered the possibility of two back-to-back Bachelorette winners, the podcast host remained coy. "Alan [Bersten] was Hannah's partner, and he also is a great partner, and they got high scores, so could it be back-to-back mirrorballs? Who knows?" she teased. 
You can catch Kaitlyn and her partner, Artem Chigvintsev, tearing up the dance floor on their journey to possibly bring home the highly coveted mirrorball trophy Mondays on ABC.