Why Ivana Trump Says She Doesn't Talk To Melania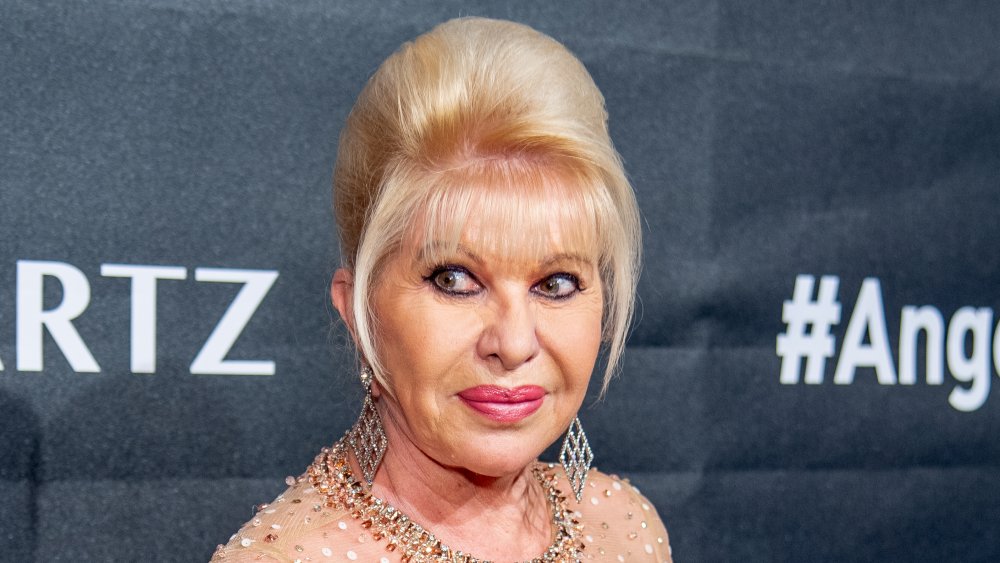 Roy Rochlin/Getty Images
President Donald Trump's first wife, Ivana Trump, is no stranger to the spotlight — or ahem, no stranger to giving, shall we say... boisterous interviews. Most recently, the president's former wife made headlines after making disparaging remarks about immigrants during an interview with a U.K. talk show titled Loose Women. As reported by People in September 2020, Ivana made comments on the show in regards to immigration policy that are awfully reminiscent of that of her former hubby.
According to Ivana, while she has no issue with immigrants, she insisted that they must "come to the country legally." "They have to get a job, they have to pay taxes like the rest of Americans and just live and be well and just [mesh] into the society," she added. And while that particular interview landed her squarely in hot water, it certainly wasn't the first time.
Lest we never forget the infamous 2017 interview Ivana did with ABC News. During the interview, Ivana not only proclaimed that she speaks to her former husband and the current President of the United States frequently, but she also insinuated that FLOTUS Melania Trump might be jealous of her. Ruh-roh! Those sound like fighting words.
Keep reading after the jump to learn all the details regarding her provocative interviews.
Ivana Trumps believes she's the real 'first lady'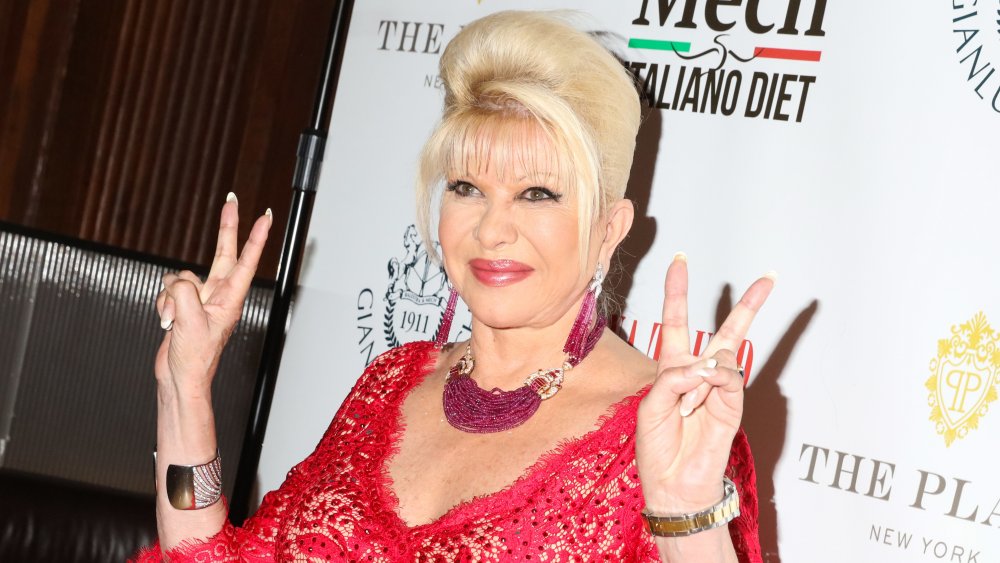 Rebecca Smeyne/Getty Images
During her September 2020 interview on Loose Women (via People), Ivana Trump began by having only pleasant things to say about the father to her three children, who she's "very good friends" with. However, the interview took a turn for the worse when Ivana was asked how she thought President Donald Trump's current wife, Melania Trump, was doing in her role as the first lady. Ivana met the answer with arguably a bit of shade. "Not sure," the president's first wife replied.
Ivana made it all too clear that she has zero interactions with Melania... and she likes it that way. "I speak directly to Mr. President," Ivana maintained. "I don't get involved with the ex-wives and his private life. We talk about our children, sometimes we talk about economics... but we don't talk about the ex-wives."
Back in her 2017 ABC News interview, Ivana claimed she even has a direct line to the president at the White House, but opts not to use it so she doesn't create any hard feelings. Ivana said, "I don't really want to call him there because Melania is there and I don't really want to cause any kind of jealousy or something like that because I'm basically first Trump wife, okay? I'm first lady, okay?" 
Yikes! Something tells us that if the White House had a dog house on its lawn, there's a good chance the prez was sleeping in it that night...