The Downfall Of Chris Brown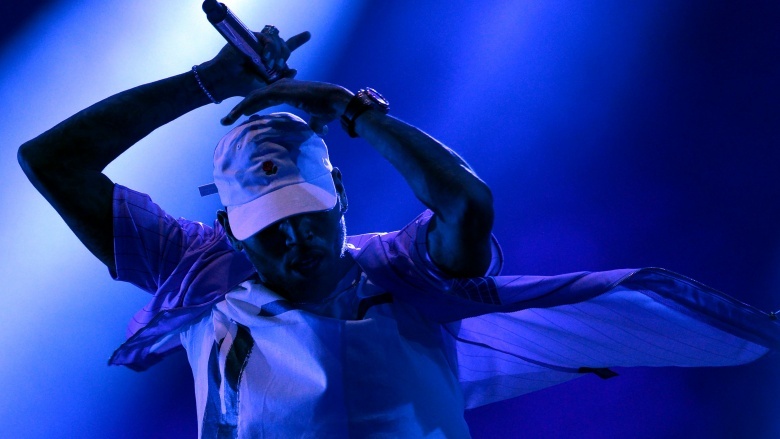 Getty Images
From double-platinum winning music artist to convicted felon, singer Chris Brown has led a wild and varied life. Since his career began in 2005, Brown has made headlines for his award-winning albums and for his troubled personal life. In recent years, that personal life has snowballed downhill, with Brown involved in domestic violence, out-of-control brawls, alleged homophobic slurs, rehab, jail time, and even a standoff with a SWAT team. Let's take a look back at the singer's most disturbing exploits.
Early beginnings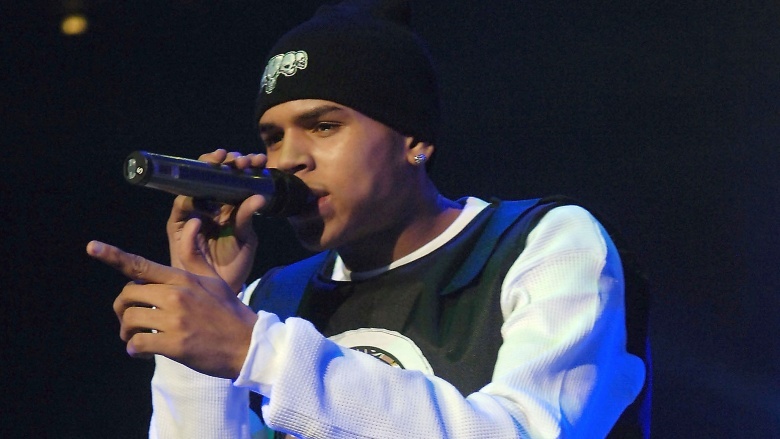 Getty Images
Brown got his start in music at only 13 years old when he was discovered by talent scouts. By age 16, he'd been signed to a major record label and released a debut album. Child stars too often grow up to face problems with addiction and the law—just look at Lindsay Lohan, Eddie Furlong, and Corey Haim—and Brown's early fame may have had major repercussions in his later life.
Domestic violence case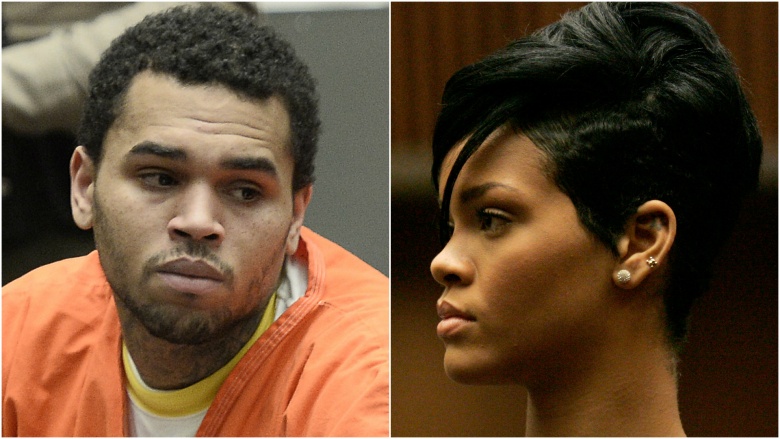 Getty Images
In 2009, Brown and then-girlfriend Rihanna got into an argument that escalated into a physical altercation. Brown put Rihanna in the hospital with traumatic injuries to her face. You've probably seen the photos. After Brown pleaded guilty to felony charges stemming from the attack, his public image took a nosedive. He was sentenced to five years of probation and slapped with a restraining order to prevent him from coming near Rihanna. Brown was also ordered to attend domestic violence counseling and conduct community service. As a result, he lost several TV commercial deals, his music was pulled from the rotation on many radio stations, and he was uninvited from some prominent gigs, including a scheduled appearance at the 2009 Grammy Awards. Despite the fallout from this incident, many fans continued to stand behind Brown, and the conviction failed to stop the upward trajectory of his career.
Good morning, anger management
In 2011, Brown performed a new single and had a fairly unpleasant interview with Good Morning America host Robin Roberts, who asked pointed questions about the incident with Rihanna. During a commercial break, Brown allegedly flew into a rage in his dressing room, yelling at staff, removing his shirt, and throwing an object into a window overlooking Times Square. Brown was supposed to perform a second song on the show, but after damaging the window, he reportedly had an angry confrontation with producers and security before leaving the building, shirtless.
Entourage scuffles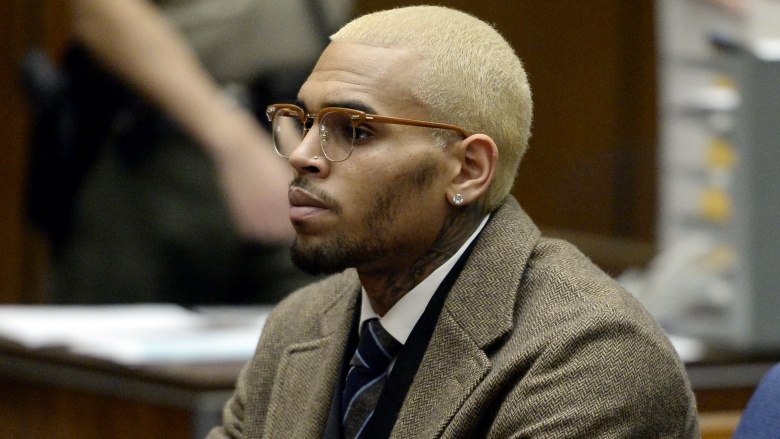 Getty Images
Brown has been linked to at least two fights with other celebrities, notably Drake and Frank Ocean. In June of 2012, Drake and his entourage got into a brawl with Brown and his crew at a New York City nightclub. Eight people sustained injuries in the fight, including Tony Parker of the San Antonio Spurs—who required surgery to his eye—and an Australian tourist who had to have sixteen stitches to repair the injuries to her face and head. Brown followed up with a diss track about Drake. The sparring entertainers soon patched things up and appeared together in a skit for the 2014 ESPY awards a month later.
While the beef between Drake and Chris Brown concluded on friendly terms, the feud between Brown and Frank Ocean has had no such reconciliation. In January 2013, Ocean and Brown got into an argument over a parking space outside of a West Hollywood recording studio. Reportedly, Brown punched Ocean, threatened to shoot him, and called him a "f**got." Police investigated, but Ocean declined to press charges.
Beatdown in D.C.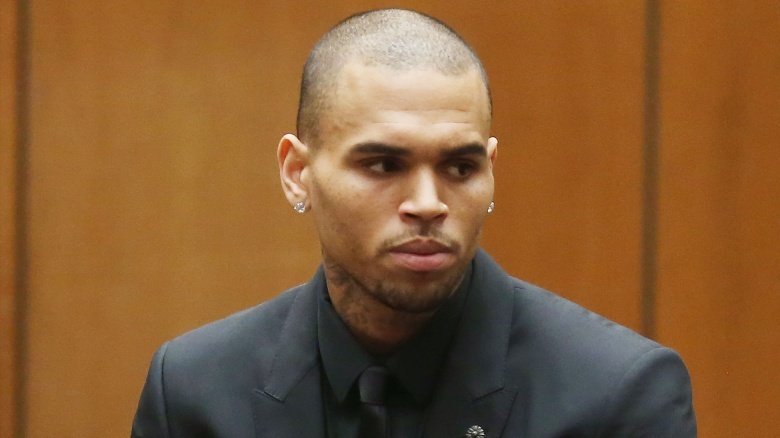 Getty Images
Less than a year after the incident with Ocean, Brown was arrested on felony assault charges in Washington, D.C. following a fistfight with fans. Supposedly, Brown was approached by two female fans outside a hotel who asked for a picture with the singer. According to TMZ, when two men attempted to photo-bomb the photo op, Brown flew into a rage and said, "I'm not into this gay s**t. I feel like boxing." Brown and his bodyguard reportedly threw punches at the men. One of the men claimed Brown broke his nose. Brown spent 36 hours in jail before the charges were reduced to a misdemeanor and he was sent back to California to report to his probation officer. The alleged victim in the homophobic beatdown sued Brown for $3 million.
They tried to make him go to rehab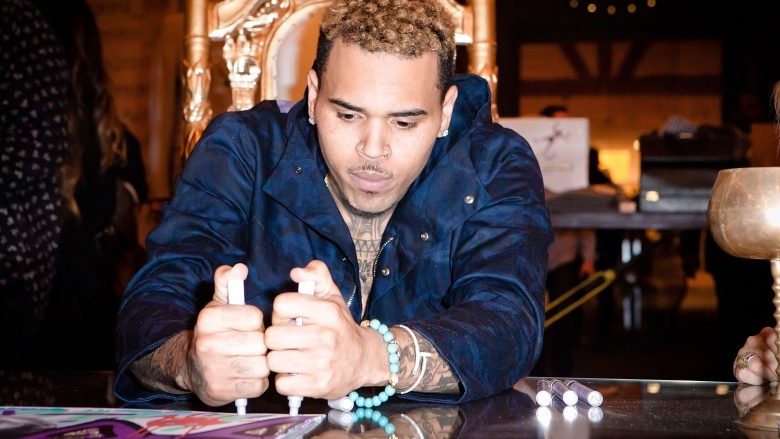 Getty Images
Following the 2013 brawl in D.C., Brown voluntarily entered an anger-management rehab facility. According to a statement, Brown checked into rehab "to gain focus and insight into his past and recent behavior, enabling him to continue the pursuit of his life and his career from a healthier vantage point." Despite his plans to remain in treatment for three months, he was reportedly kicked out of the facility for violent behavior less than three weeks after he arrived. A week later, a judge sentenced Brown to complete an additional 90 days of treatment at a different anger-management facility. Despite completing the 90 days, the judge ordered him to remain in the facility an additional two months, but Brown couldn't stick with the program and was kicked out in March 2014.
Probation woes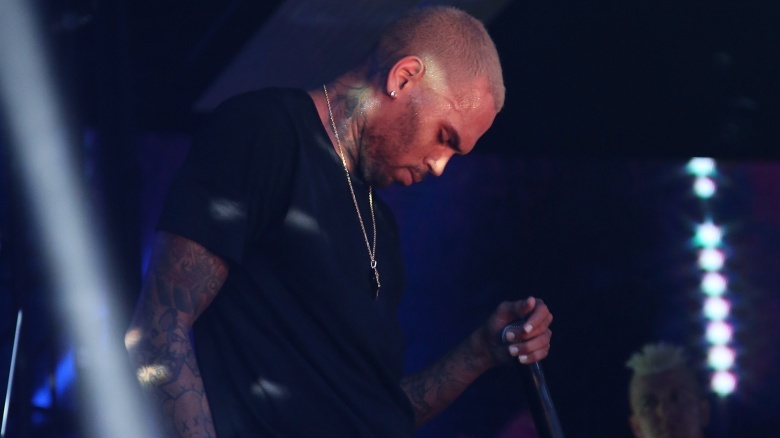 Getty Images
In July 2012, Brown was ordered to appear before a judge regarding discrepancies in his community service reports. According to the Daily Mail, "the singer allegedly was headed off to Cancun despite officially stating that he was picking up trash in Virginia." Consequently, a judge added an additional 1,000 hours to his sentence in 2013. Brown also allegedly tested positive for marijuana while serving some of his community service hours. After being kicked out of the anger management rehabilitation program in 2014, he was ordered to serve 365 days in jail, but wound up only serving a fraction of that sentence because he was given credit for his time in rehab and community service and because there was an overcrowding issues at the L.A. jail where he was doing his time.
Banned from several countries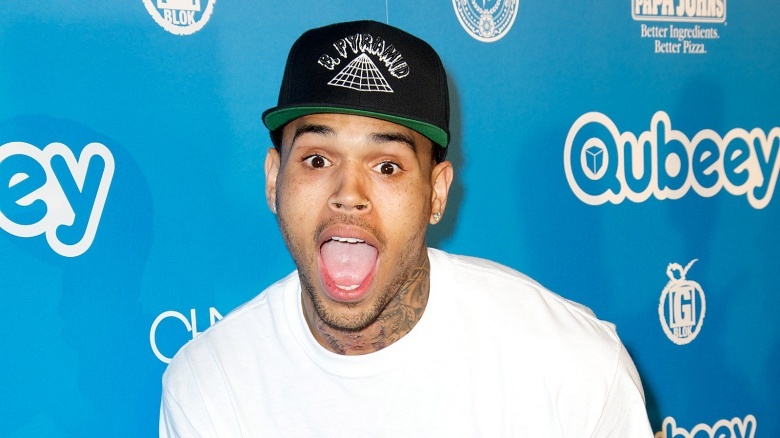 Getty Images
Don't ever put Brown in charge of anything to do with foreign relations. In 2010, the singer was banned from entering the UK, based on his violent felony conviction. Five years later, Brown had to cancel part of his tour, specifically the scheduled stops in Canadian cities, because Canada had also banned him from entering the country. Australia followed suit in 2015.
In late 2014, Brown was actually banned from leaving a foreign country. The unexpected layover occurred in the Philippines over a contract dispute stemming from a concert Brown failed to perform in Manila.
SWAT standoff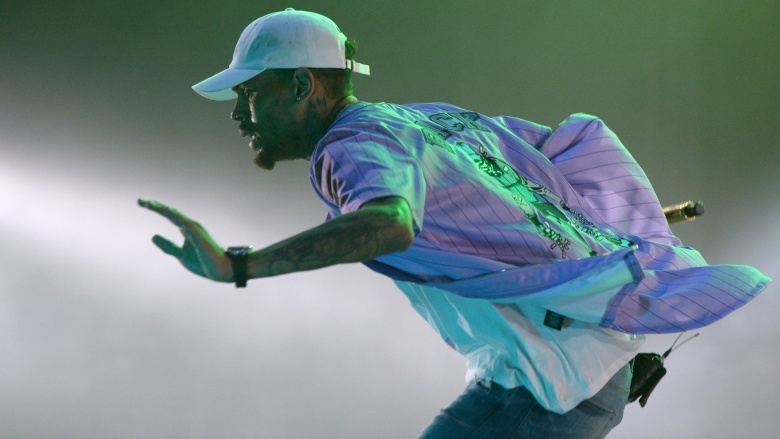 Getty Images
Beauty pageant queen Baylee Curran claimed Brown pulled a gun on her inside his Los Angeles residence on Aug. 29, 2016. Curran claimed she was admiring some jewelry on display during a party at Brown's home when he ordered her to leave at gunpoint. Brown reportedly denied police entry until a warrant was obtained, which resulted in a standoff with members of L.A.'s SWAT team. In the intervening hours, Brown posted profanity-filled videos to social media calling the police "idiots" and "the worst gang in the world." At one point, a duffel bag was reportedly thrown from a window of the residence, which was said to contain at least one gun, other weapons, and drugs, according to TMZ. Following the search, Brown was charged with assault with a deadly weapon and released on $250,000 bail. His first court appearance in the case is scheduled for Sept. 20, 2016.