Here's How Carrie Underwood Stays So Fit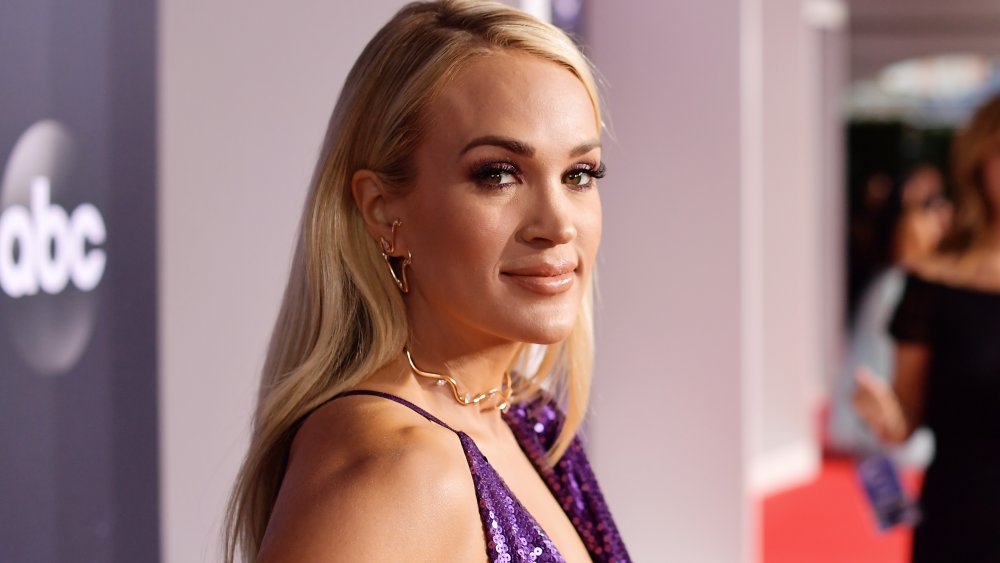 Matt Winkelmeyer/Getty Images
How does Carrie Underwood stay so fit? That was one of the questions surrounding the 55th ACM Awards on Sept. 16, 2020, as the country star looked terrific in every outfit, creating buzz about Underwood's diet and workout plan. And although some people might believe looking like Underwood means eating little carbs and working out a few hours a day, the wife, mom of two, business owner, and superstar believes the key to fitness is all about balance and keeping things simple.
In an October 2019 interview with Shape magazine, Underwood elaborated on her workout philosophy, stating, "We all have enough to worry about and enough to do in our lives...the fewer things I have to think about and worry about, the better. If it's too complicated, I'm not going to do it." Underwood also revealed that her workouts help her manage her hectic life that includes her husband Mike Fisher, and their two sons, Isaiah and Jacob. Since she's frequently on the road, Underwood is passionate about getting a workout into her day, even if it's sit-ups in a hotel room or doing chair dips.
So what other tips does the singer have up her sleeve? Let's take a closer look at Underwood's fitness regimen.
Carrie Underwood is a dedicated vegetarian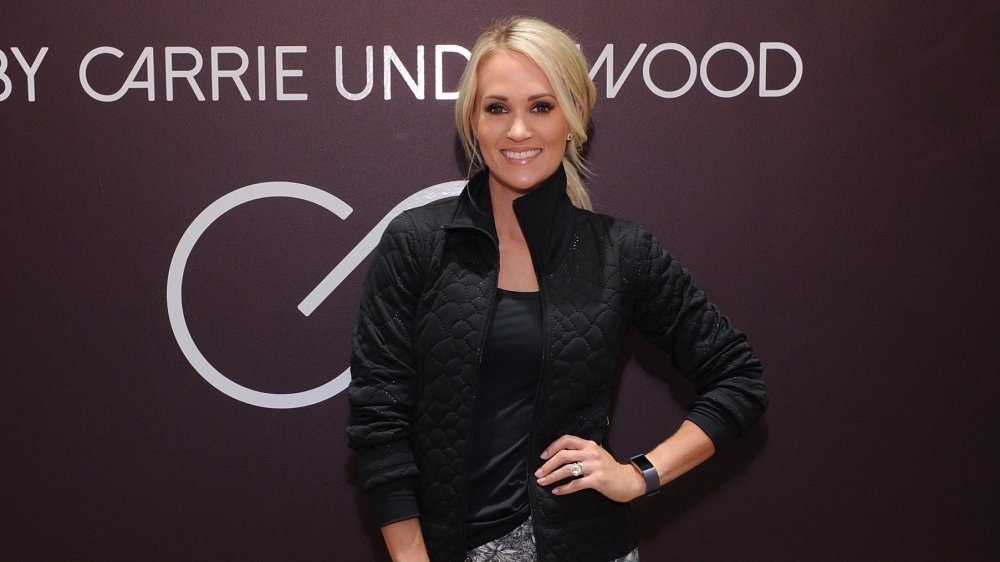 Matt Winkelmeyer/Getty Images
Another way Underwood keeps fit is by eating a plant-based diet, and in a March 2020 interview with Women's Health, Underwood described herself as a vegetarian and "wannabe vegan." Growing up in a small Oklahoma town, she stopped eating beef when she was thirteen, after watching calves get neutered.
However, early in her career, the country star tried crash diets and would eat 800 calories a day. Underwood told the outlet how low-calorie diets made her "feel terrible," and don't work for her because "your body is screaming out, 'I need more calories, I need more carbs!'"
As for Underwood's eating plan? Women's Health reported that Underwood figured out a diet of 45% carbs, 30% percent fat, and 25% protein. Just like her workouts, Underwood likes to keep her meals simple. In an April 2020 Just Jared interview, she elaborated, "I'm not about fancy cooking or complicated workout routines. I'm a vegetarian, but I'm not soaking dried beans and making hummus from scratch."
Carrie Underwood isn't hard on herself
The final part of Carrie Underwood's fitness program? She commits to her idea of healthy every day, and she tries to stay balanced and grounded by focusing on progress instead of perfection. In fact, Underwood published a book in March 2020 about getting and staying healthy, Find Your Path: Honor Your Body, Fuel Your Soul, and Get Strong With Fit52Life. She wrote the book to help people make good choices instead of concentrating on fad diets. 
"I want to be healthy and fit 52 weeks of the year, but that doesn't mean I have to be perfect every day," said about the work, as seen on her official website. "This philosophy is a year-round common-sense approach to health and fitness that involves doing your best most of the time—and by that I don't mean being naughty for three days and good for four. I mean doing your absolute best most of the time during every week, 52 weeks of the year."
So no magic tricks to see here, folks — Carrie Underwood stays fit by implementing simple workouts, sticking to a plant-based diet, and keeping it real.