The One Thing Donald Trump Didn't Want Discussed At His Roast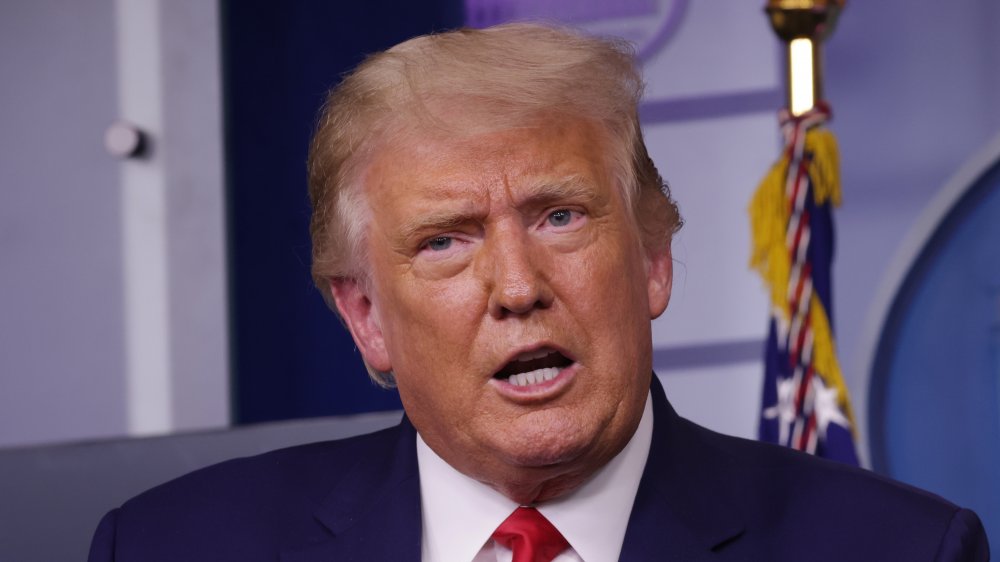 Alex Wong/Getty Images
Donald Trump's reputation has come under fire over a laundry list of allegations pertaining to everything from tax returns and extramarital affairs to offensive comments about minorities and accusations of sexual harassment and assault. He's been accused of colluding with Russia, interfering with the justice department, and lying on the reg. Whether you love him or loathe him, one thing is clear: The man demands attention, and, for better or worse, he usually gets it. While all these very public and controversial facets of Donald Trump's identity might seem like they would make him an ideal candidate for a roast, others have told a different story.
Comedy heavyweight Seth McFarlane, in particular, has said that he finds Donald Trump "boring." The Family Guy creator told talked with late night host Seth Meyers about his experience meeting the president back when Trumpe was just a businessman and reality star. "This guy's just really dull," McFarlane thought at the time. "I meet businessmen at that level, that I've met in the past, and I had the same reaction to them. They just seem like dull guys." 
While McFarlane did maintain that Trump handled the jokes pretty well during his 2011 Comedy Central Roast, there was one thing that the comedians were reportedly instructed not to joke about while taking aim at Trump.
This one topic was no laughing matter to Donald Trump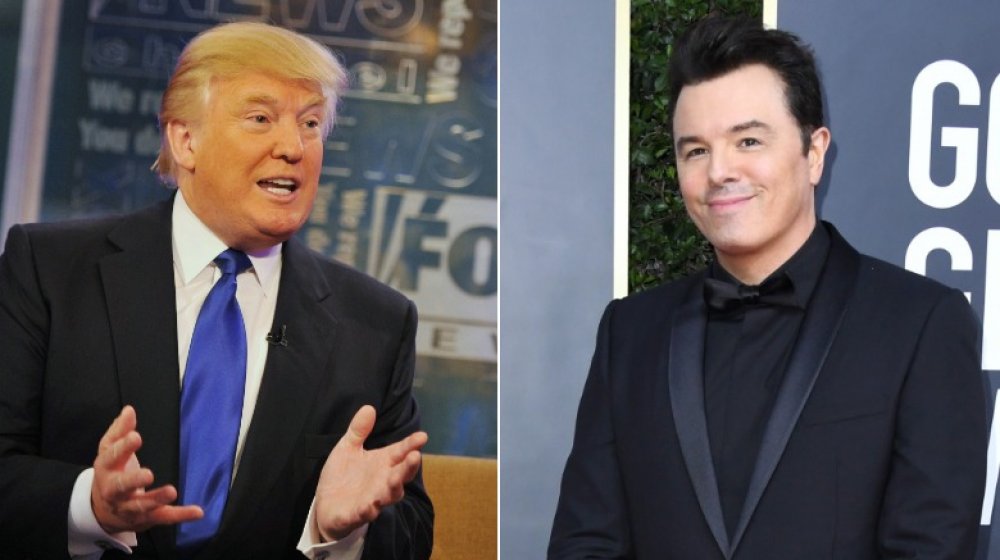 Slaven Vlasic, Jon Kopaloff/Getty Images
During Donald Trump's 2011 Comedy Central Roast, Seth McFarlane (pictured right) said Trump took the jokes made at his expense fairly well, but even then, there was one topic that was off-limits for the comedians. 
"The one thing we weren't allowed to joke about was the bankruptcy ... bankruptcies," the Ted star told Late Night with Seth Meyers. McFarlane and Meyers hypothesized that this was a particularly sore spot because it contradicts the message of wealth and success Trump wants to project.
Comedian Anthony Jeselnik corroborated McFarlane's story in a separate interview with the Broward-Palm Beach New Times. "I made a joke about his casino failing, and he looked genuinely upset," Jeselnik said. "Genuinely upset. Which I thought was hilarious." Jeselnik went on to explain, "On every one of those roasts you get one rule that someone can't make fun of ... Donald Trump's one rule was we couldn't say he has less money than he says he does."