The Real Meaning Behind Justin Bieber's Holy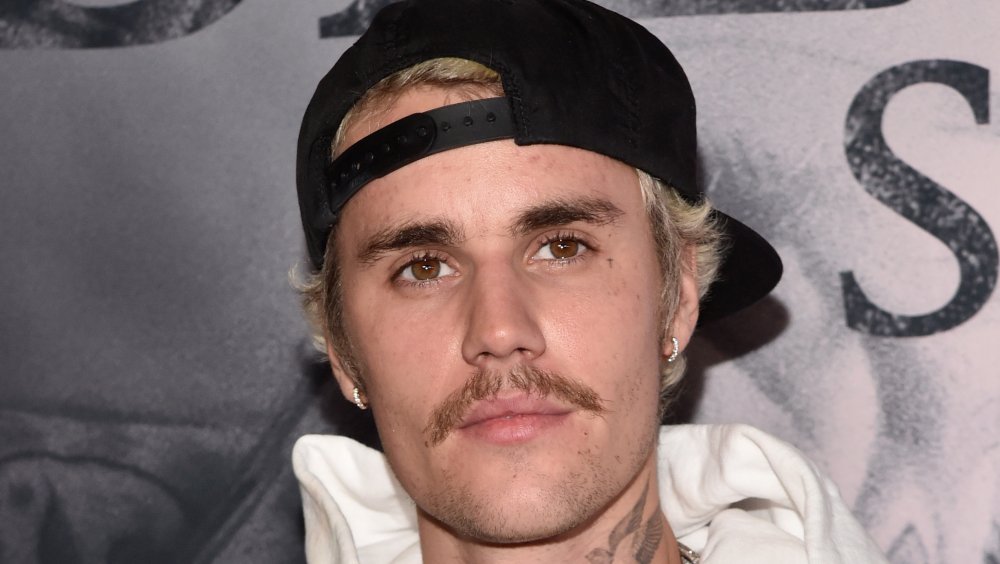 Alberto E. Rodriguez/Getty Images
The Biebs is back. Justin Bieber teamed up with Chance the Rapper to release the single "Holy" in September 2020, which is reportedly the start of a "new era" for the singer. The single dropped about eight months after the release of Justin's fifth studio album, Changes, but it is unclear whether the "new era" Justin plugged on social media means a new album is coming or something more nebulous.
Speculation aside, "Holy" is here along with an accompanying music video. While fans have different theories about what the song and video mean, the dominant theory is that the song is about Justin's marriage to Hailey Bieber (née Baldwin) and Justin and Chance The Rapper's relationships with God. Justin has spoken about his relationship with both his wife and God since his marriage in 2018, telling Vogue in 2019: "I wanted to rededicate myself to God ... because I really felt it was better for the condition of my soul. And I believe that God blessed me with Hailey as a result." 
While Justin has talked about these themes before, on "Holy" he sings about them. Let's take a look.
'Holy' showcases Justin Bieber's divine love for Hailey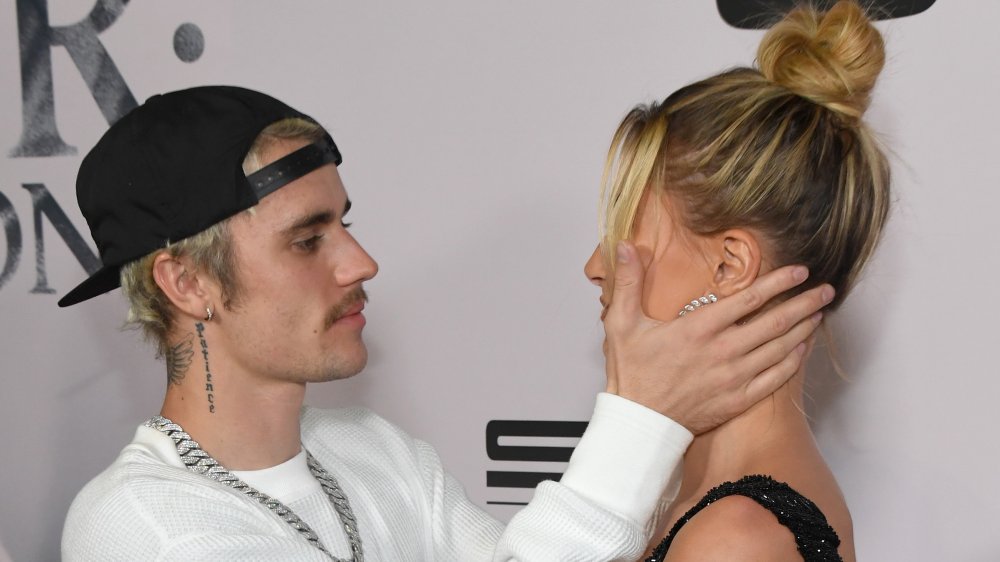 Kevin Mazur/Getty Images
Justin Bieber's single "Holy" seems to be primarily about his love for his wife, Hailey Bieber, and how the relationship makes him feel closer to God. Justin sings, "That the way you hold me, hold me, hold me .../ Feels so holy, holy, holy, holy, holy." The pop star also seemingly references the couple's ultra-quick courtship with the line, "Runnin' to the altar like a track star/Can't wait another second." Justin and Hailey have known each other and been friends for years, but it was in June 2018 that they reconnected at a religious conference in Miami, per E! News. Justin popped the question a month later, per CNN, and by September of that year they had secretly tied the knot. 
Justin also seemed to reference the fact that he and his wife waited until marriage to have sex with the line: "I don't believe in nirvana/But the way that we love in the night gave me life." Justin admitted to Vogue in 2019 that his desire to consummate the marriage was at least part of the reason the couple got married so quickly, but added that wasn't the whole story. "When I saw her last June," he recalled, "I just forgot how much I loved her and how much I missed her and how much of a positive impact she made on my life." 
For Justin, finding love and God happened at the same time, and that is reflected on "Holy."
Justin Bieber's music video for 'Holy' adds a layer
As is customary in the internet age, Justin Bieber's single arrived with an accompanying music video. While the lyrics for "Holy" seemingly deal with Justin's personal relationships with Hailey Bieber and God, the video is a bit broader in scope, delivering a message of unity and appearing to reference the struggles that many people felt in 2020. In the video, Justin plays a worker at an oil plant who is laid off when the plant closes due to a vague "current and ongoing global situation."
Meanwhile, his romantic partner in the video is Ryan Destiny, an actress known for her roles on the shows Star and Grown-ish. Destiny plays a "hospice caretaker," per the Los Angeles Times, who, along with Justin, is evicted from the motel where they are living. As they walk along the road, a soldier, portrayed by That '70s Show actor Wilmer Valderrama, picks them up and brings them to dinner at his home with his family. While the song itself seems to be fairly personal to Justin, the music video encourages the singer's fans to lean on one another during difficult times.