How Beyonce Almost Made Kelly Rowland Go Broke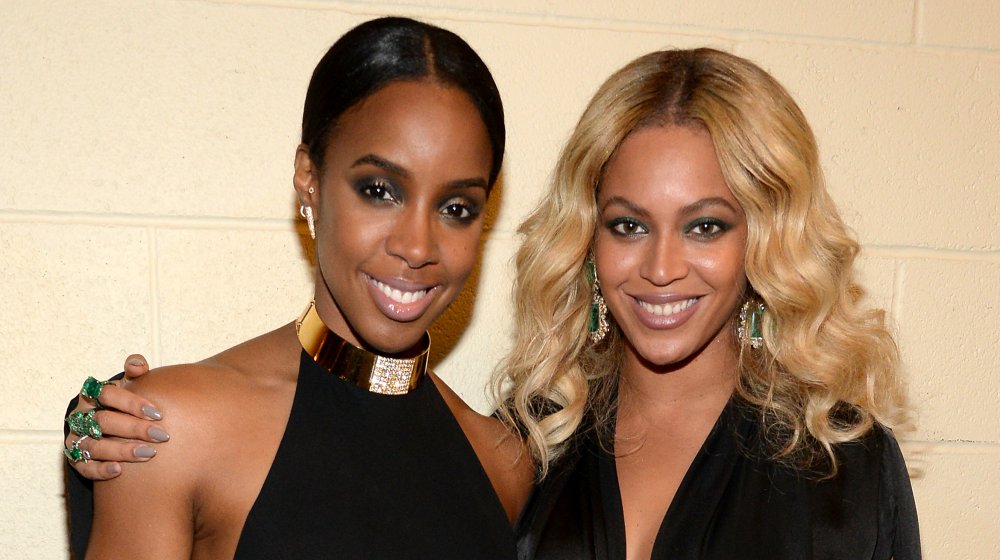 Kevin Mazur/Getty Images
Beyoncé's friendship with Kelly Rowland started before Destiny's Child even existed. The two grew up as close family friends, and when Rowland moved into the Knowles household as a child, they became more like sisters. Together, they rose to the top of the music industry as part of Destiny's Child, winning Grammys and touring the world.
Eventually, it was time for the Destiny's Child stars to embark on solo careers. Both Rowland and Beyoncé were initially very successful; Beyoncé's debut single "Crazy In Love" topped the Billboard Hot 100, as did Rowland's collaboration with Nelly, "Dilemma." Destiny's Child reunited for their final album in 2005, Destiny Fulfilled, which was also a huge success, and prompted a worldwide tour that grossed over $70 million.
With Destiny's Child over for good, Beyoncé's solo career soared. Though Rowland's career didn't falter, it didn't exactly keep the pace of Beyoncé's career either. Looking back on it, Rowland said she spent a "decade" living in Beyoncé's shadow. She also said the pressure to "keep up" almost caused her to lose everything. Let's take a look.
The "torture" of living in Beyonce's shadow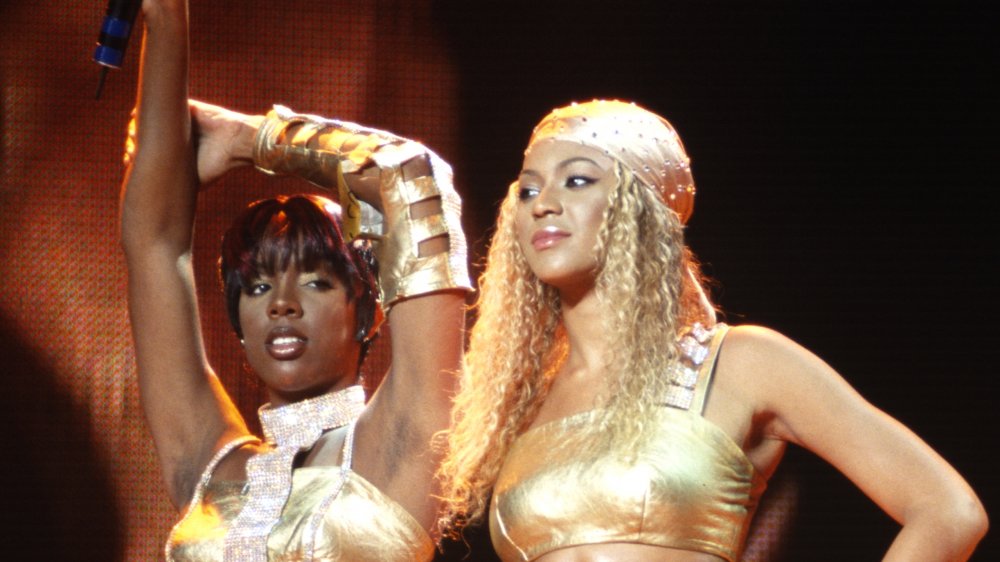 Tim Mosenfelder/Getty Images
Anyone who exists in Beyonce's orbit has to deal with the gravity of being associated with arguably the most famous woman in the world. As kids, Beyoncé and her sister, Solange, went to counseling together to help them deal with Beyoncé's rising fame. Their mother, Tina Knowles, revealed in W magazine that she took them to counseling because she wanted to "help Beyonce be more sensitive to Solange."
Solange wasn't the only one who had to deal with Bey's ultra-fame. Kelly Rowland, essentially the second sister to Beyoncé, also expressed feelings of living in the shadow of her bandmate. On the Australian version of The Voice (via Page Six), Rowland empathized with a contestant whose brother was also a musician. "I know this feeling," she assured him. "Can you imagine what it's like being in a group with Beyoncé?"
Rowland explained a "decade" of feeling like everyone was comparing everything she did to Beyonce. "I would just torture myself in my head, like 'I can't wear this dress because they're going to say it's like Bey,' or 'I can't have a song like that because it sounds too much like Bey.'" Although Rowland says she eventually realized worrying was pointless, because people would compare them no matter how different she tried to be, it was something she struggled with for a long time.
Kelly Rowland went broke trying to "keep up"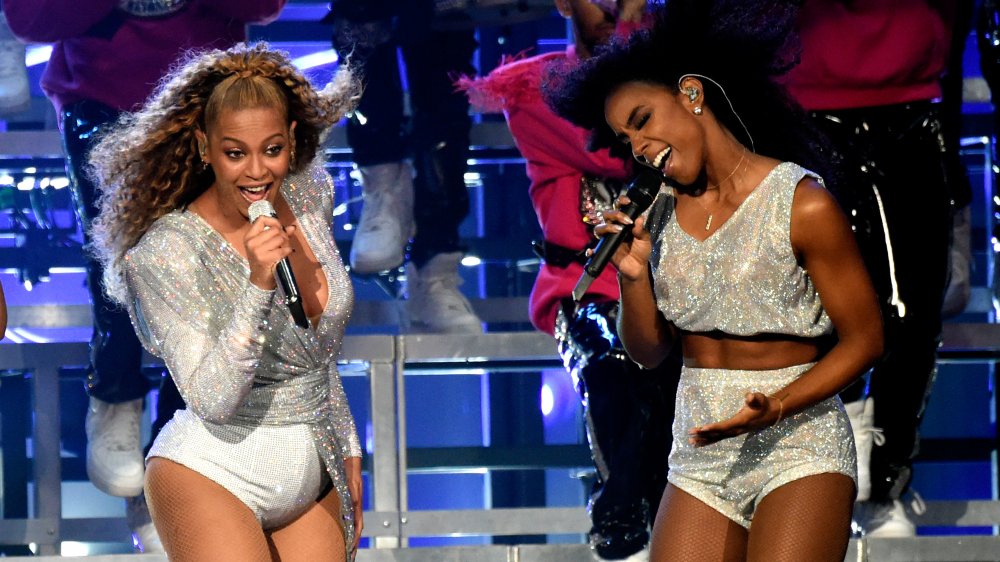 Kevin Mazur/Getty Images
Although Kelly Rowland is now comfortable in her position in the world, during the period she was constantly compared to Beyoncé she made some more reckless financial decisions and described herself as "rich broke," according to Page Six. During a conversation with Pastor Erwin McManus, Rowland recalled that she "almost lost everything," saying, "I was so busy trying to keep up... whether it was the look, whether it was the wardrobe, whether it was the car."
While Rowland did get financial advising, she also credits her financial recovery to her decision to give some of the money she had left away. She recalled, "Literally the following week, things just started to happen. Good things... It was grace." 
Today, Rowland has learned to stop living in the shadow of her best friend, and her fortunes have turned around. She's netted endorsement deals with Caress and Jaguar and has appeared as a coach on The Voice Australia since 2017. Rowland continues to release music, and she is still close with Beyoncé, who used her Instagram in April 2020 to help promote Rowland's newest single, "Coffee."