Are Ashley Tisdale And Vanessa Hudgens Friends?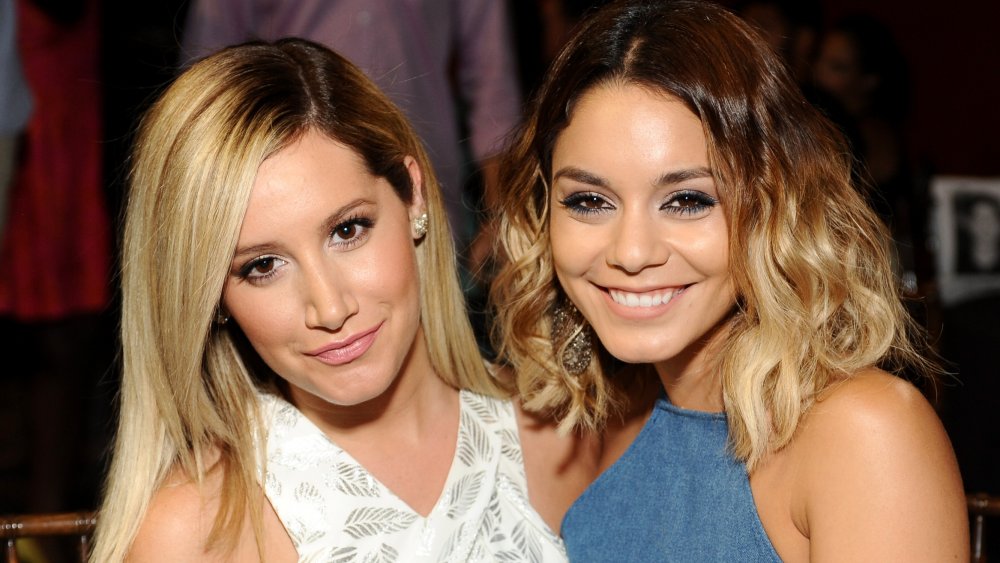 Stefanie Keenan/Getty Images
If you go by their relationship on screen, Ashley Tisdale and Vanessa Hudgens are sworn enemies. In the High School Musical franchise, the two played Sharpay Evans and Gabriella Montez, respectively. The two characters were total opposites who competed for the lead role in the school musical and the attention of Zac Efron's Troy Bolton in the first film. While High School Musical made the actresses household names, they actually knew each other before they were even cast in the Disney Channel Original Movie.
That's right! Both Tisdale and Hudgens arrived on the HSM set to find at least one familiar face. "We actually worked together a year before in a Sears commercial ...," Tisdale told US Weekly in 2019. The two stars haven't had much of an opportunity to work together since their High School Musical days, which has left fans wondering if the two are still friends. A comment on Tisdale's September 2020 pregnancy announcement seemingly provided a definitive answer on the matter. Keep reading to find out where the former co-stars stand these days.
Ashley Tisdale revealed her 'connection' with Vanessa Hudgens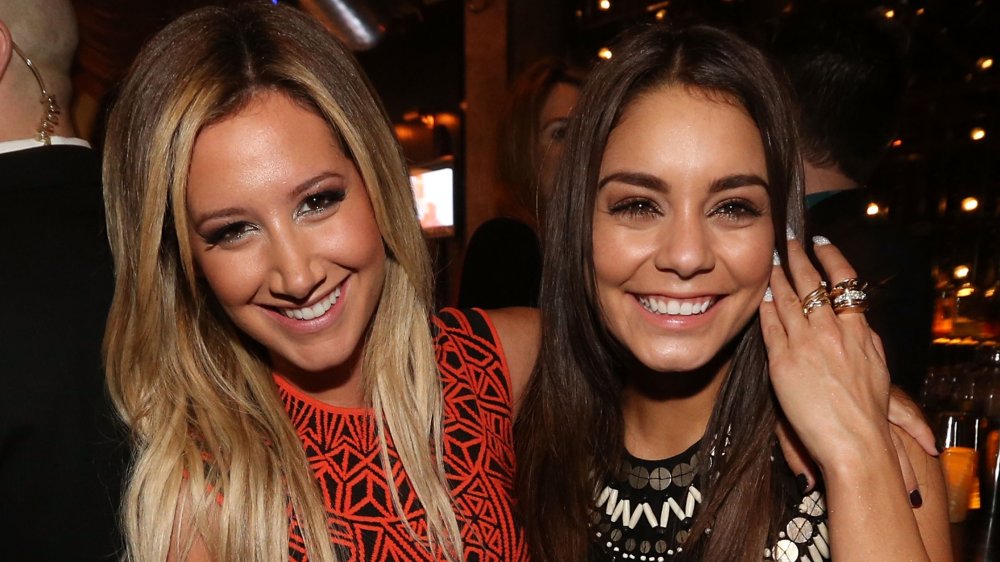 Christopher Polk/Getty Images
In 2019, Ashley Tisdale told US Weekly exactly how she feels about former co-star Vanessa Hudgens. "We just have a connection and she's so awesome and one of my best friends," Tisdale explained. "... I think what we share is that we're really grounded people and I think that that's important, especially what we do, is to stay grounded." Not only did the two of them meet on the set of a Sears commercial before they starred in High School Musical, but, according to Tisdale, "... from that day on [they] were super close." Tisdale added: "... [People] think it was [High School Musical] that brought us together and it really wasn't."
While the two haven't worked together on screen since their Disney days, they have still joined each other for quite a few life milestones. In 2019, they were both bridesmaids in their mutual friend's wedding, per US Weekly. Additionally, Hudgens told Teen Vogue in 2017 that Tisdale is someone who "will be [her] friend forever." 
When Tisdale revealed her pregnancy on Instagram in September 2020, Hudgens was right there in the comments to write (via US Weekly): "Just the freaking cutest." Maybe Hudgens will help turn one of Tisdale's rooms into a nursery, as she revealed in a July 2020 Instagram post that "in [their] adulthood," the actresses are "busy helping each other decorate and renovate [their] houses." It seems like not only are these two friends, but they are total BFFs.