Details You Didn't Know About Cheer Star Monica Aldama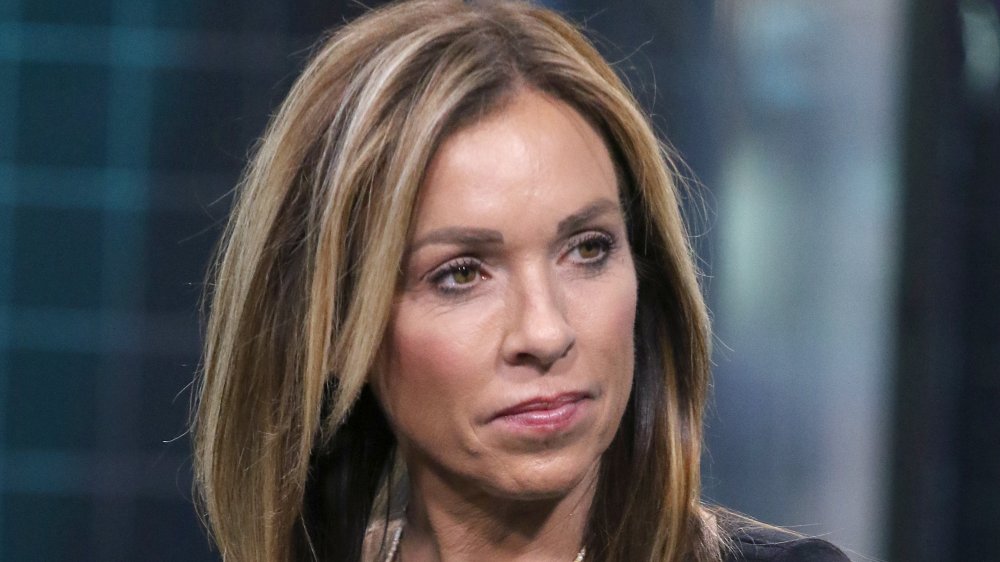 Jim Spellman/Getty Images
Navarro College basically became a household name in early 2020 thanks to Netflix's hit six-part documentary series Cheer. Cheer star Monica Aldama also rose to fame from the show because of her unique, championship-winning coaching style. The Texas native is tough on her students, but her dedication to cheerleading is what makes her squad one of the best in the country — it also makes her entertaining to watch. The vigorous, bone-shattering routines Aldama teaches her squad throughout the series are rough, but it's what sets her team apart from the competition. 
Along with her elite coaching, she also serves as a mentor to her students, pushing them to do their best both on and off the mat. It's Aldama's relationship with her squad that, in part, makes her so popular with fans of Cheer. Since the show's release, she's been crowned the "Queen of Cheer," per CNN, and has also picked up another television gig. So what else is the 14-time national championship-winning coach up to now? 
Here are some details you'll want to know about Cheer star Monica Aldama.
Monica Aldama joined another TV show
Cheer star Monica Aldama has stayed busy since the docu-series aired in January 2020, taking her talents to another TV show: Dancing with the Stars. In September 2020, ABC announced that the head cheerleading coach would be joining Season 29 of the competitive dance competition along with other celebrities like Selling Sunset's Chrishell Stause, and Tiger King's Carole Baskin. 
The gig will allow Cheer fans to watch the tables turn a bit as Aldama will be the one competing versus coaching. Her cheerleading skills paired with her being in tiptop shape definitely makes her a contender for taking home the coveted Mirrorball Trophy. Along with her DWTS gig, there were also whispers about a second season of Cheer. However, due to the coronavirus pandemic, the second season was reportedly cancelled.
In a March 2020 interview with TMZ, Aldama opened up about the situation, revealing she was "heartbroken" after having to say goodbye to a cheerleading season. "This decision was inevitable as things have progressed and our country is in uncertain times. My heart, however, is breaking for the lost memories and the lost time with my beautiful team. I was not ready to say goodbye so quickly." She added: "I was not mentally prepared for the team to turn in uniforms, pack their things and leave town."
Monica Aldama keeps in touch with her squad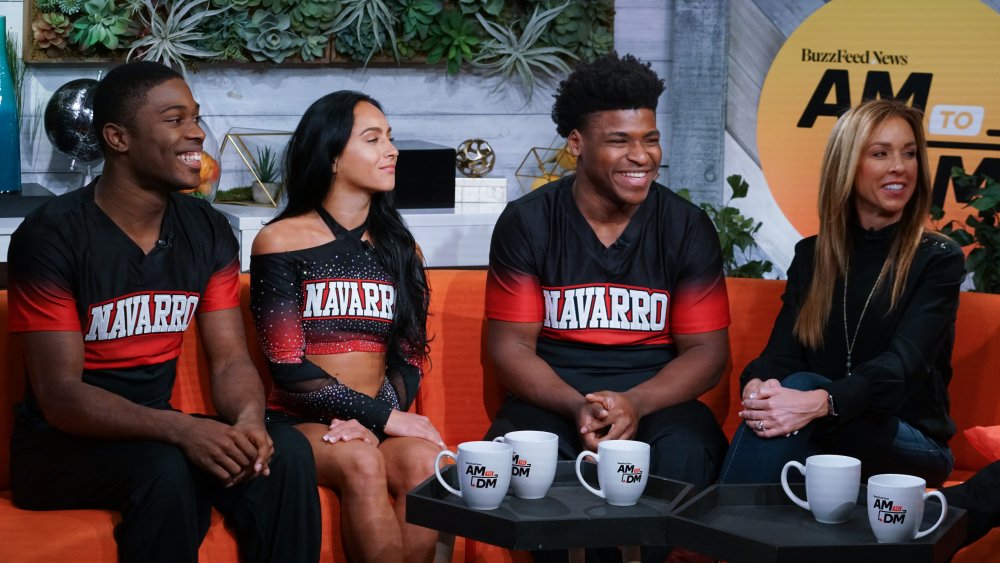 Manny Carabel/Getty Images
While cheerleading seems to be Monica Aldama's first love, her time on Dancing with the Stars will surely help fill the void of not being able to coach her squad in light of the coronavirus pandemic. DWTS will also allow Aldama's competitive nature to be seen again by fans while she takes the ballroom mat — ahem, dance floor. And if she's ever missing her squad, she's seemingly got it covered. 
In September 2020, she told Women's Health that she keeps in touch with her team regularly. "We have a group chat from each year that we talk in," she explained, adding, "We all stay close. We talk in our group chat from last year's team quite often. Somebody sees something funny, and we reminisce. We're constantly talking to each other in that group chat throughout the year even though those kids aren't here." 
Since she's so close with her students, we have a feeling that they will be rooting (and voting for her) throughout her time on Dancing with the Stars. Cheer fans will just have to wait and see if the award-winning coach becomes the next celebrity to take home the Mirrorball Trophy so she can have another title under her belt.