The Real Reason 50 Cent And Chelsea Handler Split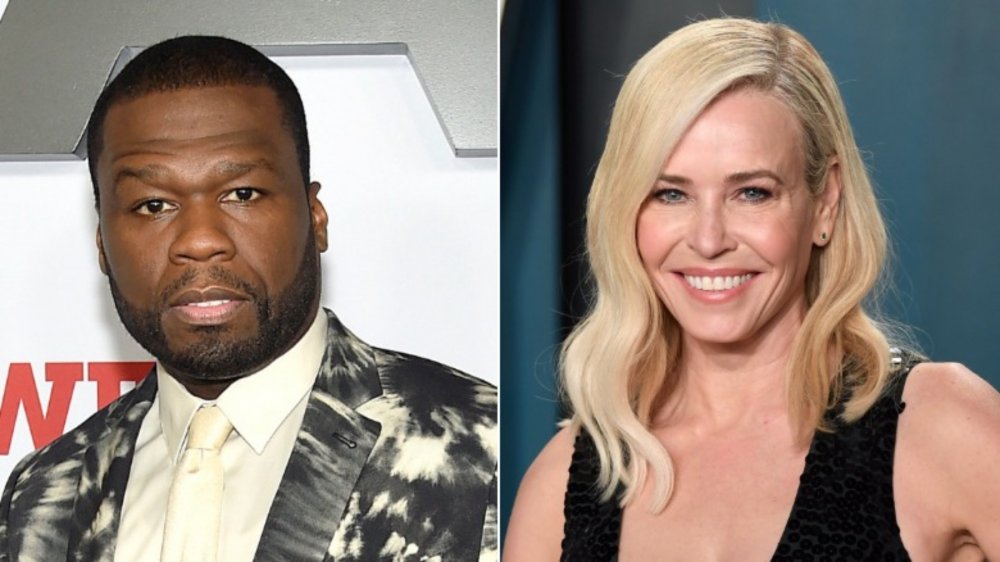 Jamie Mccarthy, Karwai Tang/Getty Images
Some people forget that Chelsea Handler briefly dated rapper Curtis "50 Cent" Jackson for a few months back in 2010. Even though their relationship didn't last very long, the intrigue surrounding their brief coupling has lived on for a decade. During a January 2012 interview with Howard Stern (via MadameNoire), Handler spilled some major tea about their split, which indirectly involved another one of his exes: singer Ciara.
Handler recalled, "It was so dumb. it's almost embarrassing." Although she claimed to not remember "exact" details, she said, "I'll tell you what I can remember. I think one of his ex-girlfriends was coming on my show and she's one of those singers — I can't remember her name. She's really hot. He was dating her I guess previous to me." Then, mid-interview, she remembered her name. The Chelsea Lately host recalled, "Right before Anguilla, Ciara — that's her name! — was coming on the show, and he called me to tell me something about her like she still calls him all the time, and she still tells him that she loves him or something."
50 Cent's interference did not sit well with Handler at all. She told Stern, "I'm at my job, and I go 'Curtis, honestly this is like eighth grade s**t. Why are you telling me this? This girl is coming on the show tomorrow, and now I have to look at her and think you guys have some weird thing going on or had going on." That phone call was the final straw.
Chelsea Handler said 50 Cent was 'juvenile'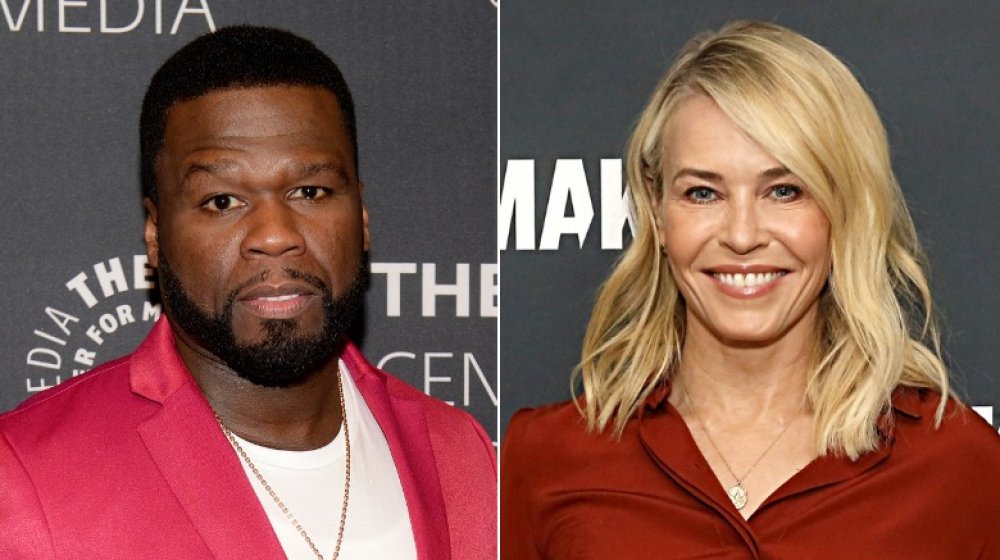 Brad Barket, Rachel Murray/Getty Images
When 50 Cent called Chelsea Handler to "warn" her that his ex Ciara still had a thing for him, he never expected it to be the final conversation of their romance. He discussed the call during a 2013 interview with Howard Stern. The Power producer said (via MTV News), "Wouldn't you want to tell someone that?" He continued, "How do you treat that if you had something from your past..." He seemingly thought he was doing the "right" thing and being considerate by reaching out to Handler ahead of her scheduled interview with Ciara on Chelsea Lately. However, his remarks just ended up bothered her.
During her own chat with Stern, Handler recalled (via MadameNoire), "It was so juvenile. I'm at my work and I work my ass off all the time, and I have [a] million different things and even though it's not like important work, I am working hard. I'm doing s**t."
Handler claimed he told her, "'I want you to hear this conversation' and he was like calling someone like a 3-way phone call." It was unclear if that "someone" was actually Ciara or not. She shared, "I go, 'So you're telling me this girl wants to get back together with you, but she's upset that you're dating me, is that what you're saying?' He's like, 'Yeah, so I just want you to know when she comes.'" It turns out that information was the last thing the former Netflix host wanted to know.
Ciara claimed Chelsea Handler 'created her own story' about 50 Cent drama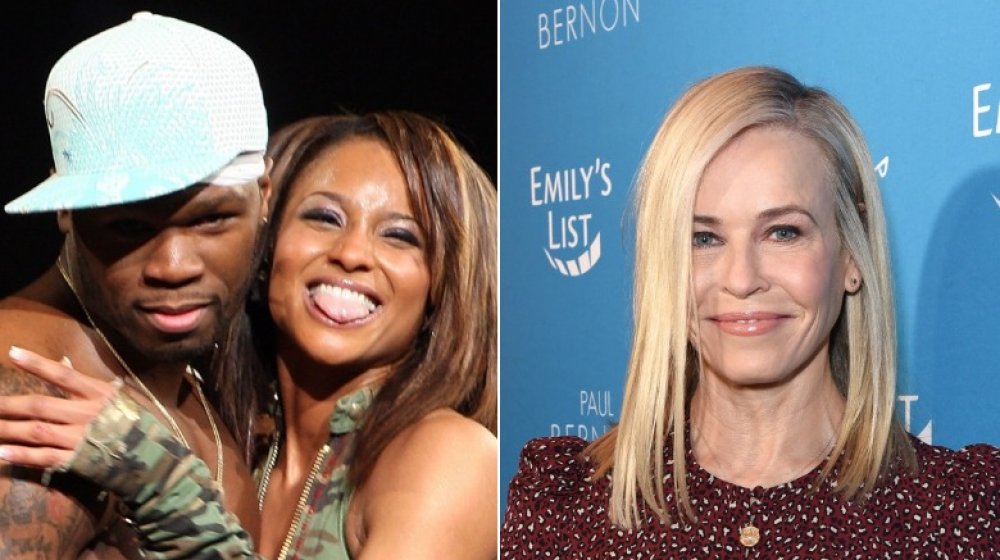 Scott Gries, Presley Ann/Getty Images
During her Howard Stern interview, Chelsea Handler dished on that call with 50 Cent. She revealed, "Whatever I called him was probably the worst thing you could say to a Black person, short of calling him like the N-word." She recalled, "I said 'you're like a street person,' basically, something along the lines of being like a gangster. And it was really, really offensive and I hung up and I've never spoken to him again."
During an appearance on Power 106 Los Angeles in 2012, Ciara was asked, "What happened with Chelsea?" The singer played coy, responding, "I don't know. You tell me." Another host recapped Handler's comments from the Stern interview, adding, "She kind of got mad at him over it and that's when they broke up."
Ciara said, "I honestly did hear something she said. I'm not gonna act like I didn't hear anything," which is exactly what she originally did. Ciara continued, "I have to honestly say that whatever she said that I supposedly said or she was supposedly told, I never said." Handler didn't make any comments about Ciara herself. All she did was slam 50 Cent for bringing his personal life into her professional life. 
"I'm assuming she created her own story and breakdown of it all," Ciara said. Yes, a mention of Ciara led to the end of Handler's relationship with 50 Cent, but it doesn't seem like she was actually directly involved.