Why Celine Dion Isn't A Fan Of Ellen Degeneres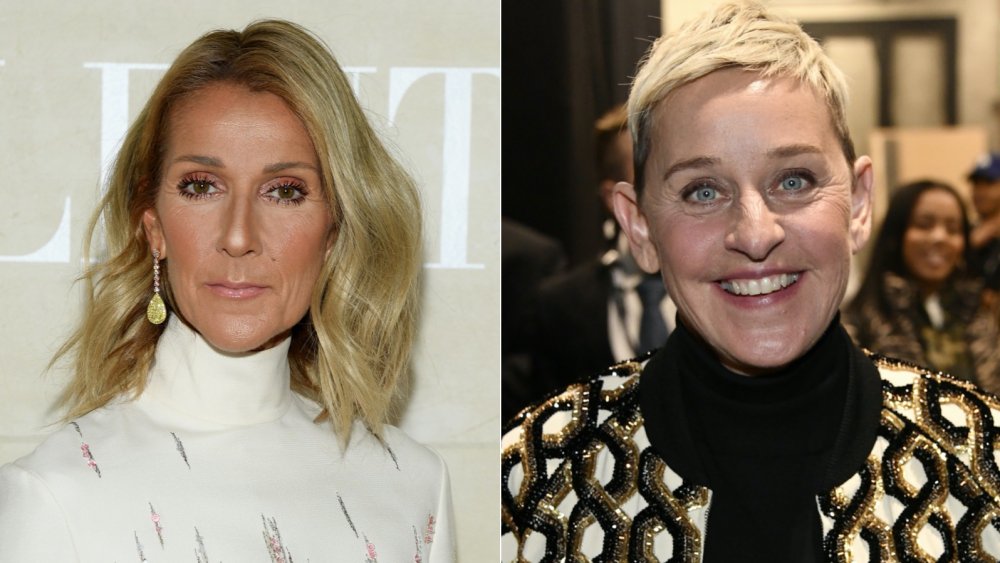 Pascal Le Segretain, Frazer Harrison/Getty Images
As details continue to emerge about the workplace environment on The Ellen DeGeneres Show and how it's not as happy as it seems, Ellen DeGeneres must now endure intense public scrutiny. The talk show host, who has based much of her platform on being kind, is suddenly being viewed in a new light and viewers are calling her out on hypocrisy.
Several individuals who have worked for or with DeGeneres have since come forward to confirm that the comedian is nothing like what she seems. For example, DeGeneres' bodyguard recalled an experience during which she practically ignored his existence, while Tony Okungbowa (a.k.a DJ Tony) said that he could feel the toxicity of the work environment while on the show.
As such, fans have been rummaging through the internet to review old clips and rewatch them with this new perspective in mind, where DeGeneres, who so lauded kindness, may not always have been so kind herself. One such example was when singer Celine Dion appeared on The Ellen DeGeneres Show back in 2007 and, as you might've guessed, it's ridiculously cringeworthy.
Celine Dion defended her son, René-Charles Angelil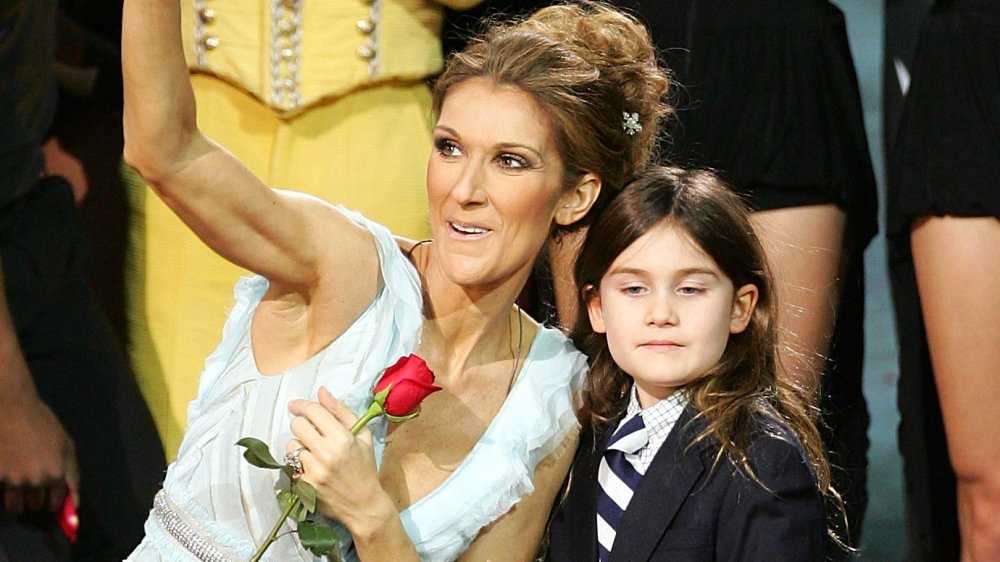 Ethan Miller/Getty Images
In 2007, Celine Dion appeared on The Ellen DeGeneres Show. While chatting, DeGeneres pulled up a family photo and joked, "It seems like you're forgetting to cut your son's hair." The photo featured Dion, her husband René Angélil, and their son René-Charles Angélil. "Look at him. He is beautiful," DeGeneres said, "but look at his hair! When are you going to cut that hair?" Dion, however, wasn't taking any punches and asked, "Do you have a problem with that?"
"No, I don't have a problem," DeGeneres responded. "That is some long hair!" Dion then addressed the impossibility of pleasing everyone as a mother. "You know I have to say, it's amazing, right. Some people shave the head of their children and people say, 'Oh, isn't that terrible?'" Dion added, "Well, I don't even cut my son's hair and they say, 'Oh my God, when is she going to cut her son's hair?' Whatever I will do, I won't please everyone." Dion stressed that her son makes his own decisions about his hair.
People were notably upset in the comments section, as one viewer wrote, "That was very rude how Ellen was so blunt with the question and was so critical about it. I'm glad Celine defended her son though." Another person added, "Ellen has some nerve giving a boy a hard time because his hair doesn't quite sync with his gender role." It seems like these archived clips of DeGeneres aren't portraying the comedian in a flattering light.