Julia Louis-Dreyfus Reveals Her Father Died Before Emmys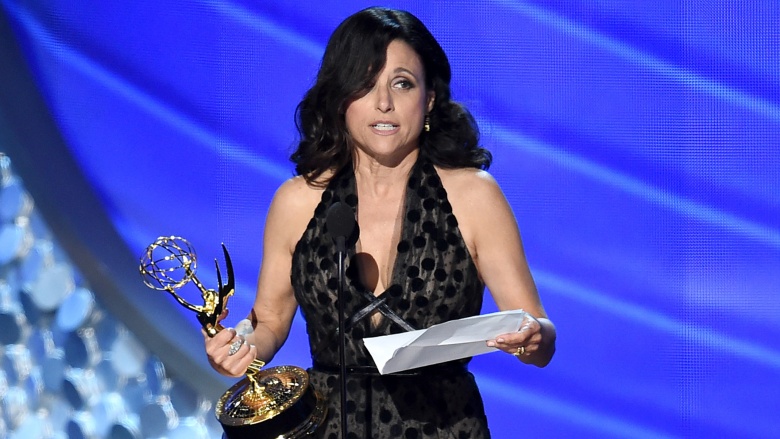 Getty Images
Veep star Julia Louis-Dreyfus revealed some sad news while accepting the Emmy for outstanding lead actress in a comedy series on Sept. 18, 2016. "Lastly, I'd like to dedicate this to my father, William Louis-Dreyfus, who passed away [Sept. 16, 2016]," the actress said, tearfully, at the conclusion of her speech. "I'm so glad that he liked Veep because his opinion was the one that really mattered."
According to People magazine, William was 84 and living in Bedford, N.Y. at the time of his death. The French-born billionaire businessman was best known for serving as the chairman of Louis Dreyfus Energy Services, for his various charitable efforts over the years, and for his art collection, which is reportedly worth around $50 million.
Julia won her fifth consecutive Emmy for her critically acclaimed performance as former President Selina Meyer.
"She was always very interested in acting," William said of his daughter in 2014, according to People. "If the children are happy and successful, it's a great thing for parents. She's a wonderful actress and an even better daughter and mother."